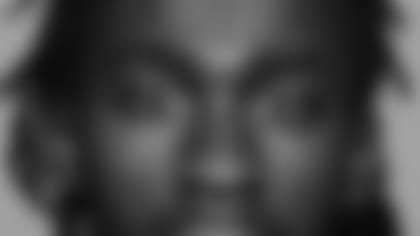 Keiwan Ratliff became the highest draft choice released in the Marvin Lewis era Wednesday when he was replaced by fellow cornerback Blue Adams on the Bengals 53-man roster.
In what appears to be a move to shore up the special teams, the Bengals opted for Adams and his 19 special teams tackles last season in Tampa Bay.
Ratliff, a second-round pick and the 49th player selected in the 2004 draft out of Florida, lost his punt return job this season and has never been able to prove to the coaches he was good enough to be one of the club's top three cornerbacks on passing downs.
Despite a hot start in the spring camps and training camp, his perceived lack of speed didn't seem to help his cause. He appeared this season primarily against four-receiver alignments and last Sunday in Seattle he was on the field during the winning touchdown drive when he tackled Seahawks receiver Deion Branch after a nine-yard catch on third-and-10.
Ratliff, who started eight of 51 games, did give the Bengals spot versatility as a slot corner and safety. But the Bengals may feel that he won't give them the snaps on special teams that they hope to get from Adams.
The 5-10, 187-pound Adams, out of the University of Cincinnati, is a fourth-year player who opened this season with the Bengals after signing a two-year deal May 7 following a tryout in rookie camp. He missed the first three preseason games while rehabbing a neck injury suffered in minicamp before playing in the preseason finale. He was waived by the Bengals Sept. 2.
Adams played for Jacksonville as a rookie in 2003, did not play in '04, and played for Tampa Bay in 2005-06. He played in all 16 of his 37 NFL games for Tampa Bay in '06, ranking third on the team with those 19 special teams tackles.
The Bengals are looking to inject some life into their coverage teams. After this past Monday night game, they are ranked third worst in kick coverage and sixth worst in punt coverage in the NFL stats.