Randy Bullock provided the margin of victory for the Steelers back on Dec. 4.
Thankfully for Bengals special teams coordinator Darrin Simmons, he changes kickers almost as often as head coach Marvin Lewis uses a starting quarterback.
On Sunday against the Steelers (1 p.m.-Cincinnati's Channel 12), five-year NFL veteran Randy Bullock figures to become just the sixth kicker to score for the Bengals since Lewis and Simmons arrived in 2003. In that same stretch Lewis has started five different quarterbacks but unlike Simmons, he had an obvious next guy.
Not so here in what is an Apollo 13 emergency job just to get the ship home with elimination from the AFC North a blown fuse away. Bullock has had one game each with the Giants in the opener and the Steelers two weeks ago and a lot of golf in between.
The kicker of the future? He may not be the kicker Christmas Eve in his residence of Houston.
"We'll see how it goes from here. We're just trying to survive this week and survive this season," said Simmons after practice Wednesday. "There's still a lot at stake for us. We've got to win. For us to have an opportunity to do anything, we're going to have to win this game and obviously we're going to have to have help.
"But we felt we had to do something here to put ourselves in a position where, not only for this week but the week after and the week after that, we make kicks. We'll see where it goes from here. I can't answer that question right now, what the future holds for him here. I know what this week holds."
It held a crushing but logical move for Simmons, who has been almost impeccable at picking kickers. Two of them, Shayne Graham and Mike Nugent, became the club's second- and third-leading scorers of all-time, respectively.
Another replaced the injured Nugent for a month and Josh Brown became AFC Special Teams Player of the Month after his last second field goal put the Bengals in the 2012 playoffs.
So it was a tough call that had to be made after Nugent missed five extra points in the last five games.
"Especially when we've been together as long as we have. Seven years worth," Simmons said. "It's a while. It's one of those unfortunate things. It's part of the business,  but like I told our guys this morning, there's an emotional part of it , too. He's a friend and a teammate to a lot of our guys and when you have to break up the band like that, that part of it sucks. It's a reality of the business we're in."
They're getting a bounce-around guy in Bullock, now on his fifth team since Houston drafted him in the 2012 fifth round. But that's OK. Graham got cut five times before spending seven seasons in Cincinnati and Nugent spent his seven years here after being with three teams in the first five seasons of his career.
You don't have to tell Bullock.
"I think any game is an audition, so I'm thankful for the opportunity. I've had a couple fill-in positions. I'm here to perform at a high level, help this team win and hopefully stick," Bullock said after a get-acquainted walk through Wednesday morning. "The biggest thing is you have to have a routine so you're productive. You're constantly working out, kicking and doing whatever you need to do to get ready for whenever you do get the call because it's not a good feeling when you feel unprepared. Luckily, I never felt that way at all."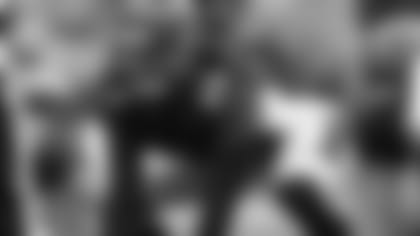 The kicking transition would be eased with the return of long snapper Clark Harris.
The Bengals may be getting a guy that hasn't kicked much lately, but he's a pro.  Back on Friday, Dec. 2, Bullock was playing golf in Houston when he got a call from the Steelers. On Sunday he was in Heinz Field kicking three field goals and an extra point for the injured Chris Boswell to provide the margin of victory over the Giants, 24-14. On Wednesday after he was cut he was tweeting thank you to the Steelers for the chance.
"I had just got back from Pittsburgh, had enough time to do some laundry and pack up and get on the road again," said Bullock of the waiver claim from the Bengals. "It's always fun to have an opportunity to play against somebody who has released you, whether it's recent or some other time."
The Bengals would have loved to have been able to get a kicker who has more kicks in during the season, but in mid-December it's just not going to happen. Bullock was one of a handful of kickers who worked out Nov. 1 during the bye week, when the Bengals decided to stay pat with Nugent. One of them, Zach Hocker, had been in this training camp with the Bengals but has only 14 career attempts. Kai Forbath ended up going to Minnesota and Bullock latched on with Pittsburgh.
"At this point in the season, they're not there. They're on other teams," said Simmons of kickers with reps. "You're talking about getting someone in week 14. The list dwindles down pretty fast. A lot have gone to other teams."
Bullock felt he stood out during the Cincinnati kicking exhibition. During a workout, Simmons looks for not only leg strength and accuracy, but how kickers react to the competition, such as the makes and misses from the guys in the field.
Forbath, who has made his first 10 field goals for the Vikings, was the only who had more experience than Bullock. Bullock, just 76 percent in his career from the 40s and 45 percent from 50 and beyond in 45 games, does have a 81.3 career field-goal percentage that would stand third on the Bengals' all-time accuracy list, just behind Nugent's 81.8 in 98 games.   
"Randy is an experienced guy," Simmons said. " It was fortunate for us he kicked as recently as two weeks ago. That all figures into it."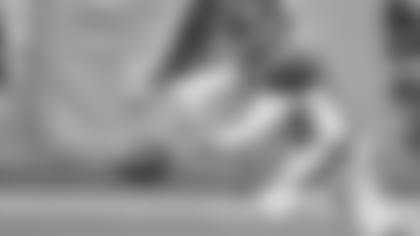 Kevin Huber, here punting, has been the holder for all of the kickers in the Simmons era.
Nugent's fall from grace, which took seven weeks and began with the disastrous missed PAT in the 27-27 War of Wembley on Oct. 30, was painful for everyone. Not just because Nugent was a local guy (Centerville) who performed well (in 2011 he set the club records for points and field goals in a season), but because he also did it while holding himself accountable.   
That came through in his text to Bengals.com Wednesday night.
"Although this isn't the way I expected to leave Cincinnati,  I know that in this business there comes a point where things need to change," he wrote. "The support I've received from the owners, coaches and my teammates demonstrates how loyal the organization is and that they truly do treat their players like family."
Simmons has helped dig Nugent out of slumps before. But he couldn't this time.
"I think Mike always felt that he was letting his teammates down, and that's a good and a bad thing, obviously. It shows that Mike's a great teammate and it's just a difficult, difficult deal," Simmons said.  "He fought his tail off to get it fixed. Sometimes there's a lot of things in kicking that equate to golf. Sometimes I think you need to just take a step back and hit reset.
"And when you're in the pressure situation of week in and week out, you never get a chance to hit reset. You're on to the next game right away. You get one day to hit reset, and (that's not) enough time. So sometimes you need to back away, be able to re-gather your thoughts mentally and physically and start over again. And I think that's kind of where Mike is."
While Simmons is urging Nugent to step back in and take a breather, he has no choice but to delve head first into the last three games with a winning record on the line with a new guy. And maybe two new guys, which Simmons has never had to do.
Long-snapper Clark Harris (groin), who has yet to deliver an unplayable snap in eight seasons for the Bengals, went full go Wednesday. But he's missed the last three games and has been replaced by Tyler Ott in his second, third, and fourth NFL games. The verdict on Nugent's last missed extra point last Sunday in Cleveland when Ott let fly with a high one that was his first mistake?
"It was higher than it should have been, probably. But we didn't execute the hold," Simmons said. "It was an obvious thing. I think the field was a little different where he put the ball down and he started to spin it, Kevin (Huber) started spinning it and I think the ground grabbed the ball and spun it out of his hand."
When Simmons replaced his only longer snapper in his seventh season, Brad St. Louis, he still had his kicker (Graham) and holder (Huber) from training camp. If he goes in with Ott snapping and Bullock kicking ….
"That's wholesale. I don't like wholesale changes," Simmons said. "When I can't watch on a field goal because there is so much change and I don't know how they're going to react, that's not a good thing."
But hasn't he been doing that lately?
 "I can't say that I haven't. I can't say that I have," said Simmons, which about sums the state of the kickers during a very rare re-set in Bengaldom.
Cincinnati Bengals players awarded kid's from Boy's and Girl's Club with a Meijer shopping spree.