KeiVarae Russell studied more than celebrated to set up last Sunday's blocked field goal.

Cornerback KeiVarae Russel earned that special teams ball he received for last Sunday's blocked 61-yard field goal at the end of the half. He watched all of Denver's field-goal attempts this season and, as special teams coordinator Darrin Simmons observed, "He studied his tail off all week and it paid off."


Simmons can only hope that rubs off on his beleaguered units. He has kept his job for 15 seasons because he's one of the best at what he does. But he knows this has been a very un-Simmons-like year. Sure, there have been misses here and blocks there and all of a sudden fake punts.


But the disasters have been spread out. Not this year. Catastrophe has been on a roll since Oct. 22, when the Steelers hit a 44-yard pass off a fake a punt in the fourth quarter. Then the next week in a win over the Colts Randy Bullock had a 34-yard field goal blocked. Then the next week in Jacksonville the Jags put the game away early in the fourth quarter on a punt return touchdown. Then in Tennessee Bullock missed an extra point and then last week another one in Denver to go with a blocked punt at the end of their first series of the game.


And that stuff just doesn't happen to Simmons. It's only punter Kevin Huber's fourth block in his ninth season. It was only the fifth blocked field goal in Simmons' 15 seasons. As you can imagine, the Type A Simmons is fuming.

  "We can't keep exchanging plays like that," said Simmons after Wednesday's practice, referring to Russell's block. "We have to stop those kinds of plays that can potentially change games. Very frustrating that they don't stop."
The snafu in Denver, he said, came about because a lack of communication allowed the middle to part like Elvis' hair. What's even more frustrating?

"They ran that same play two more times and we adjusted and stopped it," Simmons said.


Except for linebacker Vincent Rey and cornerback Josh Shaw, the Bengals have had to replace a slew of core teams players on the run this season. Running back Rex Burkhead signed with the Patriots and linebacker Marquis Flowers got traded to the Patriots late in the preseason on the same day Pro Bowl special teamer Cedric Peerman went on injured reserve.

And of the eight top teams tacklers, six are first- and second-year players.

But Simmons won't buy it.

"It's not all new guys," Simmons said. "Nobody wants to hear it, anyway. That's the way this league is. You have to adjust and keep it going."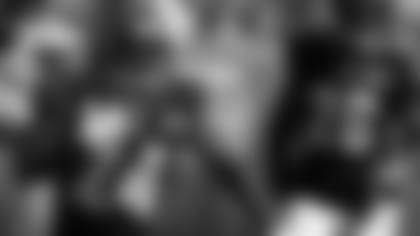 Adam Jones is back at practice.

BULLOCK ON NOTICE: For the last week Bengals head coach Marvin Lewis hasn't been shy about calling out players and now you can add kicker Randy Bullock to the list that includes to rookie wide receiver John Ross and running back Jeremy Hill.

Yes, Lewis said in his Wednesday media availability, his patience level is affected by last year's struggles with kicker Mike Nugent. Bullock has missed an extra point in each of the last two games and asked if he's ready to commit to Bullock for the rest of the year Lewis said, 'We're committed to Randy for this week."

It's an interesting week for all that. The Browns kicker is Zane Gonzalez, a rookie the Bengals could have had in the draft but opted to make Josh Elliott the first kicker drafted. But Elliott lost a training camp competition to Bullock and then went to Philadelphia and won his first NFL game with a 61-yarder at the gun. He's missed three extra points and four field goals, but is tied for 12th in scoring.

TAKING ATTENDANCE: Both cornerbacks who missed last Sunday's win in Denver were back on the field for Wednesday's practice, Adam Jones (concussion) and William Jackson (toe). So was middle linebacker Kevin Minter (elbow). Jones and Minter were full go, Jackson limited. Sitting out were linebacker Vincent Rey (hamstring), safety Shawn Williams (hamstring), linebacker Jordan Evans (concussion), and cornerbacks


Darqueze Dennard (knee) and Dre Kirkpatrick (not related to injury).
Tight end Tyler Kroft, who hurt his hand in Denver and returned with some sport of protective splint, was limited. So was left guard Clint Boling (hamstring) and wide receiver Brandon LaFell (knee).  The Bengals continue to take shots at linebacker, where there are six on the roster. But Minter could be ready after missing the last four games.


The Bengals re-signed rookie nose tackle Josh Tupou back to the practice squad Wednesday after he didn't get claimed on waivers.