Andre Smith: two-way threat.
For the most part, head coach Marvin Lewis and offensive line coach Paul Alexander have spent the last 15 years together with stable lineups and punchy running games. Neither is the case heading into Sunday's game (1 p.m.-Cincinnati's-Channel 12) against the Bills at Paul Brown Stadium.
But Lewis, Alexander and left guard Clint Boling, who along with new left tackle Andre Smith is the dean of the line, are confident it will come together at some point. Sooner is better than later. The Bills are known to be salty up front with formidable tackles Kyle Williams and Marcell Dareus.
"Maybe it's good for guys that they are competing for an opportunity to play," Lewis said after Friday's walk-through. "You know, 'I'm not banished to not playing. If I can go out there and do my job and it makes our team stronger,' it may be a better thing."
The line had three positions rotating last Sunday in the win over Cleveland with three guys playing both tackles and two other guys playing right guard. The right guard rotation figures to stop with the return of starter Trey Hopkins (knee) after he missed the last three games. But Lewis wouldn't rule out putting him at left tackle at some point. And, yes, he's looking for some consistency. But he says that evidence has to come in games and not practice.
"We've got three players so why not?" Alexander said this week of the tackle spot. "We rotate defensive linemen. We rotate every other position. We've done it here for years." And Lewis isn't going to say it's not ideal. "There's no rule that says you can't do it. It's ideal if the quarterback and everybody works together."
Boling: "I think we're trying to find the best group out there. More than anything you have to trust that the guy next to you knows what he's doing and you control what you can control."
They've never rotated at left tackle under Lewis, but when Andre Smith broke his foot his rookie year in 2009 they turned to Dennis Roland and Anthony Collins in a rotation for much of the year and won ten games. They recently have had occasional packages where they use extra tackles and move them from side to side.  But never have they had a guy like Smith start  the game at left tackle, play the first two series, then move to the right side on the third drive and make a key line call on a blitz on a touchdown pass. It was Smith's first NFL start at left tackle after 73 at right.
"It's not only that. He's also switching sides from right to left," Boling said. "He's doing a great job out there."
Smith gets the Bills' best pass rusher in Jerry Hughes on the left side and Lewis likes what he's seen.
 "He really embraced it during training camp when we moved him out there to make him the swing (tackle)," Lewis said.  "We started him out at right guard and I think people saw him on that side, but he's really embraced it."
Alexander is trying to get the two kid tackles settled. Cedric Ogbuehi on the left and Jake Fisher on the right and those are two guys that will tell you it's not ideal. But then, nothing is ideal these days on offense when you get a new coordinator four days into the season. Alexander believes he sees improvement.
""I think the mix we've had the last couple of weeks has helped all their play," said Alexander, who is hoping the series or two off can sharpen things. "I want him to analyze his position and tell me what was good or bad about it … It's just quick. My mind on what's the next play, what are they in, who's coming in, who's coming out. My mind is in the game more than anything else."
It's not the first time under Lewis the running game has started out so sluggishly. They are averaging just 89 yards per game after the first four weeks and are ranked 23rd. They've had fewer than 355 yards in the first four games five times under Lewis. In 2013 they ended up winning the AFC North with the 18th best running game. But in the other four seasons (03, 07, 08, 16) they didn't get above .500, although the '03 and '16 teams both finished 13th in rushing.
Lewis says he's not worried about the run game because of how they're incorporating it into the pass game with quick throws.
"We run the ball when we throw it … (Some) throws are runs. They're not called passes," Lewis said. "The quarterback is doing what he does and gets us in and out of great plays. We have to do somethings better. We had some runs negated in the fourth quarter (Sunday) that shouldn't have … We'll get better at it."
He also wants rookie running back Joe Mixon to do some things better: "Stay on his reads … It all fits together."
Boling senses there are signs of jelling.
"I think there have been some adjustments made and there will continue to be adjustments made," he said. "The offense in general. Overall. Run. Pass. The protection.  You make a change like that and it's just not, OK, here we go. There are changes that have been made on things we've been working on since April. We make these changes and I think as long as we stick with it  we've got talented guys I think at some point we'll hopefully put it all together."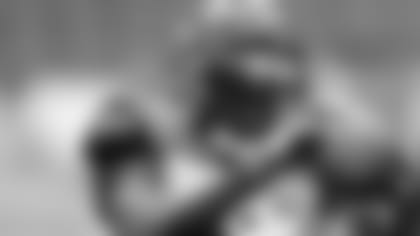 John Ross misses his third straight Sunday.
_As expected after Friday's walk-through starting tight end Tyler Eifert (back) and back-up wide receiver John Ross (knee) were ruled out of Sunday's game (1 p.m.-Cincinnati's Channel 12)  against the Bills at Paul Brown Stadium. So were fullback Ryan Hewitt (knee) and back-up safety Derron Smith (ankle). Back-up linebacker Jordan Evans (hamstring) was limited for a second straight day Friday and is questionable. Starting right tackle Jake Fisher (back) also was limited again, but he's not listed and that indicates he'll probably play.
_According to the National Weather Service in Wilmington, Ohio, there's a 70-percnt chance of rain at kickoff and it increases in probability during the game as Hurricane Nate is expected to make landfall in the Gulf Coast early Sunday morning. But the winds out of the south and south east are projected to be only five to 10 miles per hour.  The call for the game-time temperature is 75 degrees with no thunderstorms expected, but there'll be a good soaking with a third of an inch of rain predicted.
_Linebackers coach Jim Haslett didn't think Vontaze Burfict roughed Browns quarterback DeShone Kizer last Sunday and according to profootballtalk.com via the Associated Press, he didn't. Both outlets reported the NFL didn't fine Burfict.