Carl Lawson, the Bengals rookie pass rusher coming off a 2.5-sack game, is headed to one of those classic matchups Sunday in Cleveland (1 p.m.-Cincinnati's Channel 12) when he pits his 94 NFL snaps against Browns perennial Pro Bowl left tackle Joe Thomas' string of 10,000-plus straight snaps.
Lawson says he's "honored," to get the call against Thomas but he's getting used to it. The man he sacked last week for his first pro sack, Packers quarterback Aaron Rodgers, is headed to Canton. Rookie lessons? He's still shaking his head over Rodgers' cadence on the next-to-last play of the game, a 72-yard pass that beat the Bengals in overtime. Michael Johnson, lined up at tackle, jumped offside.
"I don't think anybody will have a cadence like Rodgers," Lawson said. "That's the epitome of cadences. Two seconds left (on the play clock) and it's a triple cadence. That's edgy. If you're going to have a triple cadence with two seconds and not worry about running the clock, he did it.  "He's in sync with his offensive line and team and center. I don't think they'll be anybody better than that." ...
_Old friend Hue Jackson always has the words to fit the occasion and Wednesday's conference call with the Cincinnati media was no different. "Sure in the hell didn't," said Jackson when told he probably didn't think both teams would be winless on Oct. 1 back when the schedule came out. Jackson, a Marvin Lewis assistant for seven seasons at four different positions, oversaw quarterback Andy Dalton's best season in 2015 as offensive coordinator. One of the reasons the Bengals have struggled is Dalton and his offense is off to such a slow start that 12 days ago it claimed the job of Ken Zampese, Jackson's successor.
"I don't really want to get into that. I have a lot of respect for Kenny. I have a lot of respect for the Bengals organization and Marvin and those players there," Jackson said. "I am not privy to what was going on there so, again, at the same time the Bengals did what they felt they needed to do and I think everyone moved on from there."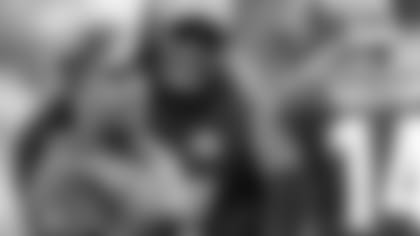 Two years ago Browns head coach Hue Jackson pulled the strings on Andy Dalton's best season.
But he didn't hesitate to say he's hoping Dalton waits another week to get in the groove.
"You guys know my fondness for Andy. Sometimes things just don't go the way you want them to. I think he'll bounce back," Jackson said. "He's been a really good player for this organization and that football team. He knows how to play. He knows how to play within that system. He'll get back to being Andy I just don't want him to do it this week." …
_It is Jackson's third game against the Bengals with three different starting quarterbacks and his second rookie in DeShone Kizer. Since '14 the Bengals have beaten two Browns' rookies in Cody Kessler and Johnny Manziel and Lewis is 16-12 vs. rookie QBs after Houston's Deshaun Watson  beat them two weeks ago. And it is the Browns' 18th different starting quarterback in Lewis' 29th game against Cleveland …
_No sign of tight end Tyler Eifert (back) Wednesday at practice and no one seems to know when he'll be back. He basically ruled himself out Sunday …
_Rookie wide receiver John Ross (knee) said before practice that he'll play again this year but he doesn't know when. It's believed he's had MRIs on his knee and he indicated it's not a major problem. It looks like they're hoping rest is the answer. He says he's waiting to get the go-ahead.
"Just soreness. It's getting better," said Ross, who says he's not worried. "Just have to wait and see. I'll get better when the time is right. I'll just be patient about it."
He admits it's starting to get to him. Especially since he's played in just one game.
"Just not being able to play, that would kill anybody," Ross said, "There's nothing worse than being the guy coming in that has high expectations and you're not able to show the things that you do even with the little chances that you did have. It's been a very slow start and I want to change that. Not so much for the outside but for the guys inside. Build that trust being one of the guys." …
_Returning to practice in limited fashion was right guard Trey Hopkins, the Opening Day starter when he injured his knee. On the rehab field Wednesday were starting safety Shawn Williams (knee), backup linebacker Jordan Evans (hamstring), and backup safety Derron Smith (ankle).  A batch of players joined the limited Hopkins Wednesday, headed by running back Giovani Bernard (thigh), starting left end Carlos Dunlap (neck), starting wide receiver Brandon LaFell (knee), starting safety George Iloka (hamstring), and backup safety Josh Shaw (hip).