For the second straight week, Marvin Lewis saw one of his best players ejected.
NASHVILLE - Bengals linebacker Vontaze Burfict didn't talk after getting ejected from Sunday's game for brushing aside an official's arm with about five minutes left in the first half.
"He has to understand. I've pointed it out in those situations," said Marvin Lewis, about as drained as he's ever been after a loss. "Sometimes what happens, you push back and it's the official. You can't do that. He knows better. We pay a price, we pay a price because he hurts us when it's on the field that way, and then he's not on the field, so both ways."
Two plays after Burfict was called for unnecessary roughness when he bumped running back DeMarco Murray out of bounds after he appeared to try and hold up, Burfict appeared to brush an official's hand off him with his arm when the official got between him and right tackle Jake Conklin.
He had his supporters in the locker room who think he's a target for previous incidents, such as wide receiver A.J. Green. Green was ejected last week for fighting.
"I think so," Green said. "I think he's getting targeted a lot. On some of those plays I don't think anybody else would make it. They wouldn't get that call. I think he just has a target on his back. That's the way he is. He's an emotional guy. That's the guy we want. I wouldn't trade him for anybody in the world."
Defensive lineman Chris Smith didn't see the ejection play, but he thought Burfict tried to hold up on Murray.
"My opinion, yeah it," Smith said of targeting.  "I think they say before the game, 'Watch 5, 5.' The (unnecessary roughness penalty) they called on him, he literally threw his hands up. He just bumped the guy … What else are you supposed to do? … If that's what they're going to call that's what they're going to call, but I didn't really think that was fair."
-There were a couple ironies on Titans running back DeMarco Murray's winning touchdown involving cornerback Darqueze Dennard.
First of all, the only reason the Bengals were in the game was because of Dennard's interception at the Titans 23 and his ensuing 20-yard run set up the Bengals for running back Joe Mixon's three-yard touchdown run.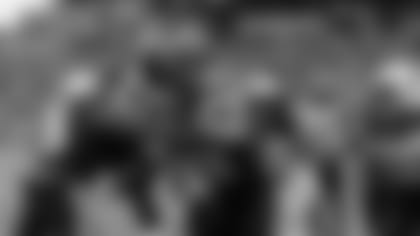 Darqueze Dennard kept the Bengals in the game with his pick and 20-yard return.
Second, Dennard is one of the best tacklers on the team. But when Mariota checked it down to Murray in space at the two-yard line, the 5-11, 205-pound Dennard couldn't get the 6-1, 220-pound Murray to the ground and safety Clayton Fejedelem couldn't clean it up. Murray was able to extend the ball over the goal line when linebacker Vincent Rey dove for the ball but missed as Murray got under him.
"Third down, at least take a shot into the end zone," Dennard said. "He checked the ball down and we rallied to it.  I've got to somehow get him down on the ground so he's not in position to be able to lunge with the ball. I'm beating myself up right now. I was there. I felt like I got a good hit on him. It just wasn't enough … Somehow, some way I have to tackle him. Somehow I have to get him down."
-The Bengals had 12 penalties, their most since they had 13 in an overtime tie against Carolina in 2014. But they weren't as crushing as these four in the second half.
 With cornerbacks William Jackson (toe) and Adam Jones (concussion) out of the game by the middle of the third quarter, they turned to Josh Shaw and he was called for penalties on three third down passes, the last a hold on wide receiver Eric Decker with 1:48 left in the game on an incompletion that would have forced the Titans to kick the tying field goal. Instead the flag gave them a first down at the Bengals 20.
Before he got hurt, Jackson also gave the Titans a first down on third-and-10 when he was called for holding rookie wide receiver Corey Davis. For Titans head coach Mike Mularkey, that route was their go to.
"If they didn't do what they did we'd have wide open guys," Mularkey said. "We had some double moves that they were holding our receivers. Every hold they had we had a double move on, and they were beat to a point they had to hold. That was probably a smart move on their behalf."
Lewis was frustrated because his receivers couldn't get open. Wide receiver Brandon LaFell needed 10 targets for his six catches and 95 yards and wide receiver A.J. Green needed seven for five catches 115 yards. Tight end Tyler Kroft had one catch for four yards on six targets.
"We didn't do a good enough job separating from them in situations, and we're getting the calls and they're draped on us," Lewis said. "Just look at it. We've got to do better. We understood how they were going to play and we've got to do a better job of creating separation."
Dennard admitted, "I think it was kind of one-sided. On the other side they were doing the same thing. Even worse. Still, it's not our job to (blame) the refs. They've got a job.  I know it's difficult for them as well."
But Shaw also knew he had to pull some cloth. In his post-game interview with The Cincinnati Enquirer, Shaw said of the Decker play, "He ran a double move. I think it was third and (five). I think I bit on the first move and tried to catch back up.
 "If you are beat you have to (grab)."
-The Titans chose Western Michigan wide receiver Corey Davis with the fifth pick in the draft. The Bengals chose Washington wide receiver John Ross with the ninth. After three NFL games, he's still looking for his first catch after he played six snaps on Sunday. Davis had 10 targets and four catches for 48 yards.
On one of his snaps Ross tried to do what they drafted him to do and run by people. But he stopped his route and tried to start up again in mid-stream.
"It was all my fault. I kind of messed up what I had to do," Ross said. "I think it's a slim chance you're supposed to do something like that. That was all my fault. It had nothing to do with Andy (Dalton). I thought it was a great ball. I got to listen to what I was told and just continue to do it right.
"It's like you being a kid and you go the whole year being good and you mess up that one time and you don't get anything for Christmas. That's what it felt like. It definitely stings."
Cincinnati Bengals take on the Tennessee Titans in week 10 of the regular season.