Carlos Dunlap scored Sunday's winning TD on a pick-six.
The Colts and Carlos Dunlap have to stop meeting like this.
Back in 2011, Dunlap, the Bengals NBA power forward of an athlete who happens to play left end, sealed a 27-17 victory over the Colts at Paul Brown Stadium on a 35-yard fumble return with 2:22 left in the game. On Sunday, it was his 16-yard interception return on a tipped ball to himself that did more than seal it, but won it with 6:58 left, 24-23.
Last year Dunlap led all down linemen and had more than most defensive backs with 15. That's only his second this season, but there's probably a reason for that.
"That's the second best thing.  I work on rushing the quarterback," Dunlap said and he did well there, too, with one of the four sacks of Colts quarterback Jacoby Brissett.
But head coach Marvin Lewis had to remind him to do exactly that.
"Earlier in the game, we were running a pass-rush stunt, and he stopped and jumped," Lewis said. "I was like, 'Carlos, rush (the passer).' He was like, 'you're right.' And I said, 'I know I am right.' I see it. Obviously (it) was a big play that happened just the way we wanted. If you are rushing and you raise your hands, when you are six-foot-six, you have the opportunity to affect the football. It was a big play by him, no question." ….
Back-up defensive lineman Chris Smith is the guy that sealed it this time on fourth-and-four with 1:18 left. He drilled Brissett just as he was throwing and the ball sailed harmlessly away. Smith said he and fellow tackle Geno Atkins pulled off an improvisational stunt. "I saw Geno cross my face. He went in my gap and I went in his gap."
Smith was in the game because Michael Johnson (back) went out at halftime. Both are ends that have become impact players inside on passing downs. "Mike has helped me a lot," Smith said. "I was in there for my brother." ...
Lewis also had a big fourth quarter.  With 2:39 left and the Colts starting their last drive from their 24, tight end Jack Doyle (who else?) rolled around catching a 19-yarder. The Colts ran up fast to snap it and did, but Lewis' throw of the bean bag barely beat the snap and the replay was reversed for an incomplete pass. Huge. It took the Colts 30 more seconds to get those yards back.
"The last millisecond."' said Lewis, who went by gut more than anything because his coaches up in the box were in the dark. "I get help from upstairs, but our (score) board was way slow today, and that is what I am looking to try to see there (from the field). I just got it (the red flag) out there at the last second. Upstairs has to get a replay from television, and they didn't get a replay from television. So I was kind of stuck, just (watching) our board." …
The Bengals were OK with Doyle getting a career-high 12 catches for 121 yards. What they wanted is what they got, suffocating wide receiver T.Y. Hilton on two catches out of seven targets for just 15 yards.
""He wasn't going to beat us," said linebacker Vontaze Burfict. "We were looking out for 13 (Hilton)."
Take a bow, slot cornerback Darqueze Dennard, which is where the Colts ran Hilton a lot. "Team effort," Dennard said and it was. It looked like the Bengals did a good job giving help to the corner that drew Hilton on a particular snap. But all four corners made plays on him in a rotation head by William Jackson and Dre Kirkpatrick with help from Dennard and Adam Jones. Jackson made a nice recovery on a deep ball after Hilton spun him around on a double move. Jackson never turned his head but he got a hand up at the last instant to break it up …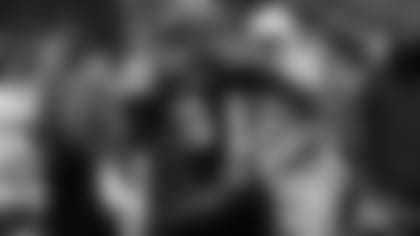 Joe Mixon did it all Sunday.  He got 67 of his 109 all purpose yards on a Bill Lazor special screen.
The Bengals won even though rookie running back Joe Mixon led them  in receiving (91 yards) and rushing (18) yards. Not a good recipe for winning. But offensive coordinator Bill Lazor, sultan of the screen, made a great call to produce Mixon's 67-yard catch-and-run through a blitz that set up the first touchdown. But Mixon got caught from behind at the 3 by Pierre Desir, a 6-2, 198-pound corner, and heard about it.
"He could show Joe how to get in the end zone there (with those) last five yards," said Lewis of Dunlap. "Just pick up your feet." …
How rare is it for the Bengals to win when they rush for 58 yards or less? 1-2 this year and it was only the sixth in 28 games under Marvin Lewis ...
Dalton probably won't get credit for his 16th career fourth-quarterback comeback because like the win over Green Bay in 2013, the winning points came on a defensive touchdown. But he was blood and guts all the way. If he doesn't find a way to gut through an afternoon he had no time to throw and didn't turn it over and rolled out a 108.9 passer rating, they get blown out.
"The touchdown throw to Josh (Malone) — we had an unblocked guy coming in (to pressure Dalton), and (Josh) beat the coverage," Lewis said. "(Andy) was able to hang in there and make the throw to Josh for the touchdown. Obviously they didn't have enough to cover and we didn't have enough to block. He was able to hang in there and make the throw, and that was big. It was a big play in the game."…
Dalton got sacked on three of their last seven snaps and it was across the line. He got run out-of-bounds on the left sideline, left tackle Andre Smith allowed Tarell Basham's first NFL sack before the Colts got the last one on a stunt up the middle that came two snaps after right guard Trey Hopkins left with an injury …   
Malone just may be the politest man on campus. After he caught his first NFL touchdown pass, there was someone he had to thank.
"After the play I went up to Andy on the sidelines and told him thank you for giving me the opportunity to make a play," Malone said.
-Burfict is a big Joe Mixon guy. Especially when comparing him to Steelers running back Le'Veon Bell. Bell went on Twitter Sunday to rib Mixon for using his running style and wearing mismatched gloves. Mixon should wear 26 instead of 28, Bell said, after Mixon said after last Sunday's game in Pittsburgh he could do "way more," than Bell.
"Joe is way better than him," Burfict said. "I play Joe every day in practice. He just has better qualities."
Burfict had no comment on the $12,500 fine the NFL levied him for getting Steelers fullback Roosevelt Nicks Jr. off him last Sunday by kicking him off …
Cincinnati Bengals host Indianapolis Colts at Paul Brown Stadium in week 8 of the regular season.