Joe Mixon was the Bengals' bell cow Sunday with 62 yards on 18 carries.
GREEN BAY, Wis. _ Aaron Rodgers had the final Sunday when he beat Cover Two in overtime and found wide receiver Geronimo Allison behind the defense for a 72-yard killer that set up Mason Crosby's 27-yard  field goal with 6:11 left in OT in the Packers' 27-24 win over the Bengals at Lambeau Field.
Rodgers came into halftime with a 66 passer rating and left with a 102 on a dizzying display in the second half that featured him throwing the tying TD in regulation with 17 seconds left to cap a 75-yard drive he hit nine of 11 passes.
In OT, the play broke down and that's when Rodgers always seems to find a way.
"The play broke down, he made the play, and that's what he does," said safety George Iloka. "It's very frustrating being 0-3. It's frustrating to always be close.  It's frustrating playing good but not well enough to win. You have to lick your wounds and re-boot." …
The big play is killing this defense. In the previous two games they allowed TDs on a 48-yard slant and a 49-yard QB scramble and some great outings are getting spoiled …
-Andy Dalton had a great bounce-back game with a 124.1 rating on 21 of 27 for 212 yards, two TDs, and no picks. It's hard to have better numbers than Rodgers in Lambeau, but he did in his first game with Bill Lazor as offensive coordinator. Remember, Dalton had a 47 rating in two home games.
"I thought the way our tempo was good. I thought we got the ball to our guys in space and they made plays," Dalton said. "I thought it was a good start." ….
But he regretted not finishing.  Leading, 21-17 they ran six minutes off the clock and drove to the Packers 27 on third-and-one with 4:37 left. They gave it to rookie running back Joe Mixon five times for 30 yards and were going to give it to him again to convert the third. But Mixon slipped in the backfield as Dalton went to give it to him, Dalton took it himself, lost a yard, and Randy Bullock hit a 46-yarder. But Bullock needed the 48-yarder he missed earlier and the Bengals needed that first down to melt more time.
"No matter what the reason is, that can't happen," Dalton said ….
Mixon had 62 yards on 18 carries, so now he's officially the bell cow. Jeremy Hill had seven carries for 23 yards and Giovani Bernard 27 yards on three carries, 25 on one play.  But there were too many minus plays for Mixon because he had plenty of big ones and added three catches for 39 yards. The problem is that 11 of his carries went for three yards or less ...
The Bengals had 110 yards on 30 carries, making Dalton's record with at least 30 rushes 40-5-2 ...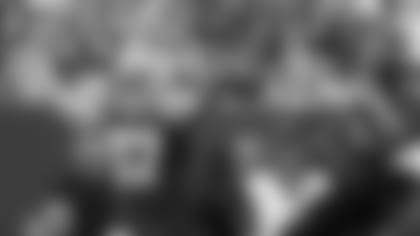 William Jackson (22) steps in front of Jordy Nelson and the rest is history.
-Hard to believe that five Bengals were in on six sacks of Rodgers and not one of them was Pro Bowl tackle Geno Atkins as he saw his skein of six straight games with at least half a sack stopped. So he ends up sharing the record with Carlos Dunlap, Reggie Williams and Eddie Edwards ...
-Bengals cornerback William Jackson talked about it in the hotel room Saturday night with fellow corner KeiVarae Russell. One man had only made a pick-six off Packers quarterback Aaron Rodgers in 13 seasons and wouldn't it be great to the second? How about Jackson's first NFL interception a pick-six of Rodgers, a 75-yard return with 10 minutes left in the first half to give the Bengals a 21-7 lead?
Jackson, the Bengals' first-round pick who missed all last season with shoulder injury, now joins Russell in a select group. Last season on his first and only snap of his rookie year from scrimmage, Russell had an interception. Now here is Jackson with a pick-six on his first career pick on a third-and-six from the Bengals 30 and the Broncos flushing the field with receivers. Jackson is the first corner off the bench to play the outside.
And the kid baited the man with the only 100 passer rating in history. Jackson was draped on Rodgers' favorite target, wide receiver Jordy Nelson on the right sideline.
"I kind of read them both," Jackson said. "I kind of baited him. An out route. I broke on it slow and then I drove on it. Thank God I made the play."
Starting corner Dre Kirkpatrick noticed.
"That was a great play. I asked him what they ran on the play and he said they ran a straight out and he just jumped it," Kirkpatrick said. "For a young player that was a big play, especially on a guy like that. He (Rodgers) doesn't give up those kind of plays."
-Many of the Bengals linked arms for the national anthem and some didn't in the wake of NFL players' reaction to the call by President Trump to fire players that don't stand for the anthem.
"This has put the players in an awkward spot," said head coach Marvin Lewis. "Our guys remain committed to winning football games. And the things they do in the city of Cincinnati with outreach. And they chose to support our veterans, the military, the community by simply standing together. They're not going to let divisive words divide them. That's the decision we came to. We came together for the anthem and we want to stay focused and win football games. It stops and stats there. You don't want that to be the focus, not football. Unfortunately it was."
Wide receiver A.J. Green reached a milestone earlier in the day with his 500th career catch. But after the game he reached a more important one when he seamlessly assumed the role of elder statesman and explained his team's response.
"Whatever we did, we were going to do it together," Green said after the seven-year vet served as one of the game captains.  "We didn't want to leave anybody out. Some guys kneeling. Some guys standing. As professional athletes we're (not) blind to the reality of life. We still know what's going on, but we're a family.
"We  don't care what color you are, what background you're from. It doesn't matter. Our one goal is to win. We're a family. There's too much to be divided over what somebody says. As a black man, I understand what people stand for and the life we live. Sometimes you just have to come together. You can't show more division. In sports you have to stick together and show people it doesn't matter.  Your skin color. Where you come from. Stand as one, that's what we did today."
Vincent Rey, also a seven-year vet and one of Sunday's captains, agreed.
"We wanted to show we're united as team, as a city, not about making political statements," Rey said. We wanted to show we're one as an organization and a city. Some guys wanted to do that. They felt like they would link arms. Some felt they didn't want to and that's totally cool because we're united together. Nothing but respect for our nation. For our national anthem."
Center Russell Bodine was one of some guys who didn't link but put his hand over his heart.
"There was some discussion about it. You've got to do what you feel is right," Bodine said. "We wear the same jersey; we're one in this locker room. Guys obviously have the right to link arms if that's what they want to do and there's nothing to it. We're going to fight for each other. We fought our ass off today and came up short. For this team it's about football. We're not looking to create anything else."
Cincinnati Bengals take on the Green Bay Packers in week 3 of the regular season.