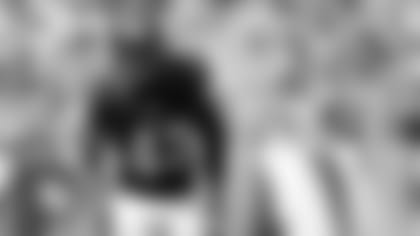 George Iloka has a bead on the rivalry.

The Bengals head into Sunday's game in Pittsburgh (4:25 p.m.-Cincinnati's Channel 12) missing slot receiver Tyler Boyd (knee) and fullback Ryan Hewitt (knee) and maybe starting cornerback Adam Jones (hip), rookie wide receiver John Ross (knee), and back-up safeties Derron Smith (ankle) and Clayton Fejedelem (hamstring).  Jones, Ross, Smith, and Fejedelem all went limited Wednesday and there were no signs of Boyd and Hewitt on the field.


Ross apparently didn't have a setback from Monday's first practice in more than a month but he probably won't go Sunday as the Bengals go slow with their first-rounder …
Quarterback Andy Dalton (ankle) and starting cornerback Dre Kirkpatrick (shoulder), dinged in the Buffalo win 10 days ago, were listed as working full Wednesday …


-Starting safety George Iloka is one of the more thoughtful guys in the Bengals' room and he showed it Wednesday during the media session when asked if playing the Steelers is like getting together with a brother that gets on your nerves: "They're not brothers. It's that cousin that your parents invite over that you're not really cool with, that's what that is. They're there for Thanksgiving dinner and you're like, 'Man, why did you all invite them this year?'" …

-On the other hand, Kirkpatrick liked the brotherly comparison but he's keeping things close to the vest in what has been more like a Hatfields-McCoys rivalry. "At the end of the day, we're going to keep it classy. We're going to keep it professional. But it's just one of those games. I don't want to elaborate on anything because it seems like everything gets thrown out of proportion. It's just one of those games." …


-Here's some A.J Green-Antonio Brown match-up stuff. Not much to split. In 13 games against the Bengals, Brown averages five catches for 74 yards and 14.1 yards per catch while scoring four TDs. In 11 games against the Steelers, Green averages 6.5 catches and 89 yards per game while scoring six TDs. Green has six TDs vs. Baltimore and seven against Cleveland.  Brown also has seven vs, the Browns, three vs. the Ravens.