In a not so trivial note Wednesday, the last Bengals quarterback to ever start a game against Brett Favre noted what ProFootballTalk.com is calling Favre's second annual retirement.
"Any time a quarterback makes a move it affects you; another spot just opened up," said Fitzpatrick as he scouts rosters from his Gilbert, Ariz., home. "I'd say the guy's done, but he's earned the right to retire or play or do whatever he wants. At least I can say I'm 0-1 against Brett Favre."
And it's not exactly because Favre Hall of Famed Fitzpatrick to death in the Jets 26-14 victory over the Bengals last October in The Meadowlands.
Favre threw for a touchdown. Fitzpatrick ran for a touchdown on one of his classic, quick-thinking plays (this one a sneak with eight seconds left) that cut the Jets lead to 17-14 at the half. Favre threw two picks. Fitzpatrick didn't throw any. But the killing stat was his team-leading 23 rushing yards.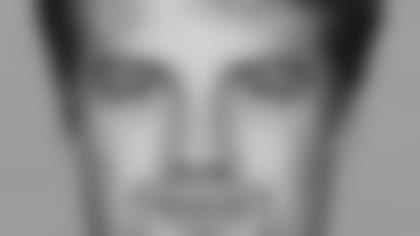 Which pretty much summed up many of Fitzpatrick's 12 starts in place of the injured Carson Palmer. Just not enough firepower from anyone. But he did lead his team to a 4-3-1 finish and he did play Brett Favre to a virtual stat standstill.
"There were definitely some surreal moments for me out there during that game playing against him," Fitzpatrick said, "because he was one of the quarterbacks I grew up watching."
But there was no QBs-end-of-game-hug-handshake.
"It was a pretty quick exit. That was a disappointing finish," Fitzpatrick said. "But I'm glad I got the chance to play against him."
With Favre exiting right and Luke McCown and David Carr signing deals to stay in Tampa Bay and with the Giants, respectively, in the last day or so, the quarterback picture is getting some definition.
And if there is any free agent who can make a prediction on what NFL free agency is going to bare in this bear market, shouldn't it be Fitzpatrick, the Harvard economics major? Fitzpatrick said Wednesday that his agent is in talks with the Bengals with free agency about two weeks away.
"If you look at the salary cap, it keeps going up," Fitzpatrick said. "I'm sure teams still want to make some money, so it might have some effect. I think you'll still get the blockbuster deals. Like with (Albert) Haynesworth and a few of those.
"But the guys that are going to get hurt and may not get the huge deals they have been getting are the second tier of guys. The guys who are on the verge of the Pro Bowl or are starting. I don't think it's going to impact guys like me. Yeah, it would probably be just like last year."
Fitzpatrick, who made a little less than $1 million last year, found Carr's one-year, $2.1 million deal a little more interesting than McCown's $3.75 million average. McCown could be starting. Carr is staying in New York to back up Eli Manning again. Just like Fitzpatrick would be staying to back up Palmer again.
"I think it does set some kind of a baseline a little bit," Fitzpatrick said. "Certainly the salaries have gone up at every position. You have to look at the market and it would seem that is worthwhile."
The Bengals weren't ready to pay Jon Kitna $2 million per year to back up Palmer, but that was three years ago and Kitna wasn't in a mood to back up. Fitzpatrick is certainly open to it.
"What I really would like to be able to do is to have to make a decision," he said. "It would be nice to have some options. Sure, I'd love a chance to play, but I've loved backing up Carson. He's a great guy to be around and I like Cincinnati. I think there's a bright future there with all the young guys. The defense really played great and you know they're going to be better."
Fitzpatrick wouldn't elaborate on the contract talks, saying only the sides plan to keep talking.
ProFootballTalk.com reported Wednesday that the Bengals have $95 million committed under the '09 cap, leaving them $28 million to spend. But it's unclear how the Bengals have budgeted it. For instance, not counted in that tabulation is the estimated $10 million for draft picks and tenders to restricted free agents.
It also remains to be seen how they will contend with the new cap rules in which all dead money must be absorbed into this year's cap because there is no cap next year.
What we do know is they are talking to at least Fitzpatrick, running back Cedric Benson, safety Chris Crocker, right tackle Stacy Andrews, and they have indicated they don't feel out of the T.J. Houshmandzadeh derby.
And we also know if they don't re-sign those guys, or kicker Shayne Graham, they'll need money to get at least a veteran running back, kicker, wide receiver and backup quarterback. The CW says slapping the $9.8 million franchise tag on Houshmandzadeh would hurt their efforts to shore up other holes.
Meanwhile, Fitzpatrick had no problem shifting into the decompression of the offseason. About 72 hours after he engineered the finale win against Kansas City, he and his wife welcomed their second son.
"He's five weeks and doing great. Our two-year-old son has been a big help to Mom and Dad," Fitzpatrick said.
But Dad needed the hug after teammate Brad St. Louis fended him off during Wednesday's golf match. St. Louis, whose family winters near the Fitzys, pulled off the win despite the host's four opening pars.
"I can elaborate on that," said Fitzpatrick with a laugh. "He got me."
More Favre-Bengal trivia?
The only Cincinnati quarterback to beat him?
The other two that lost to him?
Jeff Blake and Neil O'Donnell.
And the quarterback that faced him in the last game he ever came off the bench?
The Bengals' Boomer Esiason.
Favre's passer rating vs. the Bengals to go along with a 3-1 starting record in five games?
85.6 on 127-of-189 passing for 1,370 yards, eight touchdowns and nine interceptions.