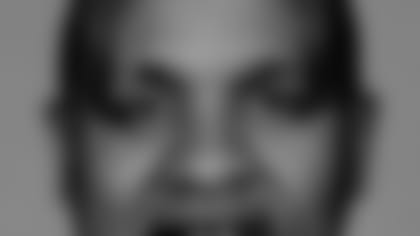 The buzz now is about the third receiver and how Chris Henry has frittered it all away and how the Bengals desperately need a third guy and what in the name of Steve Kreider will happen now and the sky is falling and ...
Hue Jackson, the Bengals wide receivers coach, doesn't acknowledge buzz. Neither does Antonio Chatman, one of the leading candidates if it's not Henry. And Chad Johnson and T.J. Houshmandzadeh, the No. 1 and No. 2 receivers, ignore the buzz, too.
The journey from life's fringes has been long, too arduous and too unconventional for all of them to give into the conventions of hype.
"Don't worry about it. It will show itself; there's no rush," Jackson says with the calm he says he got from his mother. "One thing we do know. There are third-receiver candidates in a talented group."
Why would Houshmandzadeh buy the hype about who is supposed to be the No. 3 receiver?
He was a last-round pick and almost got cut three years ago before becoming one of the NFL's top receivers, just missing back-to-back 1,000-yard seasons by less than a football field.
Not only that, he was a risk, right? He barely remembers his father during a poor childhood on the outskirts of L.A., played only one year of high school, and had to go JUCO before ending up with Johnson at Oregon State.
That's how a guy gets a chip.
And remember, too, before he became a perennial Pro Bowler, Johnson had much to prove. Scouts feared his tough upbringing in Miami, where he was raised by his grandmother, and the fact he only played one season of Division I ball.
Frankly, the computer said Johnson and Houshmandzadeh weren't supposed to be here. Reality says they're arguably the most devastating combo in the NFL.
It's an indication of what is going on in Jackson's highly competitive meeting room. Houshmandzadeh is the last guy to sell Chatman short on the No. 3 job. Especially after working out with him and Johnson for several summers at the L.A. receivers camp, "The Phenom Factory."
" 'Tone (Chatman)'s a good player; fast. He can get down the field," Houshmandzadeh says. "It's all about opportunity. I supposedly couldn't play, but when Dub (Peter Warrick) got hurt, I showed what I could do. Who is to say 'Tone can't do that if he gets the chance?
"It's like I was telling Marvin (Lewis) the other day. They never throw it to me deep, but when they do, I make the play. I've gone deep when I get the chance. It's all about opportunity and nothing else, really, and you have to make the most of it."
Henry is still here and still looks to be a very real option for at least part of the season. But how long and which part? His legal problems have put his status in a deep freeze and, besides, he's not even healthy enough (knee) to get cleared yet.
"The cupboard isn't bare," says Jackson with the intensity of his father. "You go from Chatman to Tab Perry to Kelley (Washington) to Bennie (Brazell), to my man P.K. (Sam). We've got guys. With work and focus, I expect to get more out of that spot than last year. And it could be (Henry), too."
Jackson admits it. He's got some guys that remind him of him.
Johnson. Houshmandzadeh. West Coast guys that had to hustle to get noticed.
Jackson is still the only known man to call a game for a Steve Spurrier offense. But when no one came calling for an offensive coordinator, Jackson came here two years ago to coach receivers for the first time in his life and has produced the two best 1-2 duo receiving seasons in club history. Plus, Henry's six TDs led all first-year receivers last season.
That's not supposed to happen, but then a lot of Jackson's guys are like Jackson.
Especially a guy like Chatman.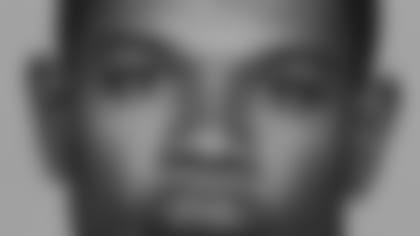 The 5-9, 185-pound Chatman's ticket on this roster is going to be punched if he can return punts. But his quickness, suddenness, and sure hands from scrimmage have been as advertised in shorts and a helmet the past month.
Exhibit A: On Wednesday, Chatman ran a quick route right at rookie cornerback Johnathan Joseph, driving the first-round draft pick into his back pedal. Chatman slipped as he completed the route, and caught a bullet virtually lying down in front of Joseph.
No, Jackson insists, he's not too small to play on the outside.
"He did it in Green Bay," says Jackson, where Chatman caught 49 balls for 549 yards last year. "He's very quick. That's what I like about him."
When the Bengals opted to pursue Chatman in free agency this offseason in their attempt to find a punt returner, Jackson was more than comfortable.
They grew up two decades apart in the grimness of South Central Los Angeles and even though both couldn't get a big-time college shot out of Dorsey High School, they are now in the NFL.
Jackson was born in the fall of '65 with the fires still glowing from the summer riots that racked Watts. Chatman was 13, a year before Minisha Myers changed his life, and staying away from the cops and everybody else in the Rodney King riots of '92 by playing football, baseball, basketball, anything with a ball.
"The 'Bloods and Crips' were right across the street at home and at school," Chatman says of the gangs. "They tried (to recruit him), but everybody knew me as a sports player. I tried to stay away as much as possible. The riots were crazy. It was a time when the LAPD was corrupt and roughing up black kids. Sports kept me out of trouble. You had to play in the streets. It was pretty tough to get to a Boys and Girls Club."
Jackson and Chatman don't make a big deal out of growing up in a tough place, but it gives you an idea of who they are and how they got here.
"It's tough growing up everywhere. Life isn't easy no matter where you do it," Jackson says. "Everybody has a tough go. I just know I learned a lot of lessons growing up on the streets of South Central Los Angeles. Myself. Antonio. It's about making choices so you can give yourself an opportunity to have a better life. I don't care whether it's being a doctor, lawyer, or going to the NFL."
But the place does give you a chip, an edge. Jackson once saw a guy shot for a buck. His father, who painted aircraft, and his mother, a school teacher, demanded he be home by dark. They had left the cotton fields of Louisiana for the hope that life in post-war booming California would be better. And the demands were met.
"If I wasn't playing ball," Jackson says, "I was in the house. Sports is what did it for me. I didn't have gangs recruit me. They didn't recruit athletes, they just wanted to have a connection with you. I never got involved, but they just wanted to say they knew you when they went to the games on Friday night. No one ever asked me to do anything bad."
Both were coached by some of the same men at Dorsey.
"Love him," Jackson says of his take on Chatman. "Tremendous football player. Great person. Hard worker. Proud he's with me."
Chatman never knew his father and didn't see much of his mother because she was working, but things got easier when he started going steady with Minisha Myers in the 10th grade at Dorsey. The next year, he moved in with her family. They married this past March, a week after he signed his free-agent deal with the Bengals.
On Thursday, she graduated from El Camino College and plans to start a beautician business. No, her husband didn't get there in time for the ceremony because the Bengals' last voluntary practice of the spring didn't end until 1 p.m. EST.
"He was always good at football and that's what he wanted to do, and I always supported him. I think it helped both of us when he moved in," says Minisha of growing up in South Central. "We went through it together. Sports helped me, too. I ran track and I played softball."
She laughs when asked if she was good. "I think so. I played (first base on the) varsity all four years," she said.
She has been with Chatman through every strikeout and homer. From getting closed out of a Division I school because of a clerical error, to an all-conference JUCO career at El Camino, to a low-profile career at the University of Cincinnati, to becoming the Arena Football League Offensive Player of the Year runnerup, to becoming one of Brett Favre's go-to-guys on the limping Packers, to re-joining college workout partners Johnson and Houshmandzadeh with the Bengals.
"Nothing has ever been handed to me," Chatman says. "I've had to earn whatever I've got and that's OK. That's what I have to do now."
Jackson was a QB all the way at Dorsey and that's what he wanted to play in college. But not only did the Pac-10 schools prefer he play another position, they wanted him to basically try out. So he went to tiny Pacific and threw 19 touchdown passes in two seasons.
"I was too short," Jackson says. "That's what they say about Antonio, right? I'm sure that's why he didn't get drafted (out of UC). They see a guy 5-9 and 179 pounds dripping wet and they say, 'We can get a bigger guy to do this.' "
The Bengals knew about Chatman because he was in town. The UC coaches, who got him at the last hour, raved about his work ethic, his approach, his hustle. But the Bengals felt he was too small.
"In two years in Green Bay," Jackson says, "he never missed a game. Durability hasn't been a problem for him."
He also threw his body around for something called the Chicago Rush of the AFL for two seasons. Chatman shook off enough of those Pro Wrestling-like indoor hits to set a league record for all-purpose yards. One year he caught 123 balls and in the other he scored 26 touchdowns.
"No, I loved it," he said of the cramped, physical play. "I could use what I've got to my advantage. My speed; it was fun."
With Houshmandzadeh back in California this week for personal reasons, Chatman got plenty of time in the slot. That would seem to suit his size best, but Jackson believes he's fast enough to be seen on the outside.
"I'm getting time at all three spots, so I'm ready for whatever they want to do," Chatman says.
He's got a lot company looking at the No. 3 spot. Washington hasn't gone away, and continues to show up in practice. Perry now has the luxury of getting spring snaps after college commitments erased most of the last year. Brazell, the Olympic hurdler, has leaped into the picture by showing he's got football-player hands.
"We don't worry about that stuff," says Jackson from his office with the edge. "We just play and see who's the best."