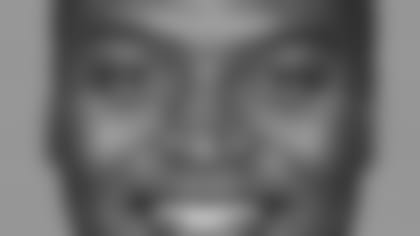 When Rex Ryan heard back in March that the Bengals had re-signed tight end Reggie Kelly, word is Baltimore's esteemed defensive coordinator greeted the news glumly.
"He's like having an undersized tackle in there," says wide receiver T.J. Houshmandzadeh and offensive coordinator Bob Bratkowski calls Kelly "a smart, physical pass protector."
Which is precisely Ryan's point.
Bengals quarterback Carson Palmer is 4-2 against Ryan's NFL-best defense with a 91.5 passer rating for one reason and one reason only.
With the likes of pass protectors like Kelly, Bratkowski has brilliantly defused the most dangerous pass rush in the game. During Palmer's three seasons as his starter, the Ravens have led the NFL with 141 sacks, but only 13 have come against Cincinnati in six games, and just six over the past two seasons.
And as one NFC personnel man says, "The reason the Bengals do well against Baltimore is they give Palmer enough time so their big plays get behind all those things (the Ravens) are doing in the back."
"You have to keep it simple. You have to have an organized structure of how to pass protect," Bratkowski says. "You have to communicate."
You also have to have two elite tackles and that is why Bengaldom lies a bit uneasy with Ryan's guys lying in wait Monday night at Paul Brown Stadium in the opener.
Pro Bowl right tackle Willie Anderson has yet to play in a game on his tender foot this year, has only practiced a couple of times, and one of them wasn't Thursday. He's expected to go Friday and make his 113th straight start, but he also admitted he doesn't know how long he can go and wants to make sure "I can be as effective as I can be."
And the situation surrounding left tackle Levi Jones remains murky.Is he starting or is Andrew Whitworth staying in the spot he's had all spring and summer while Jones rehabbed from knee surgery? Jones is upset he didn't start the preseason finale but he's also listed No. 1 on the depth chart, he wasn't listed on Thursday's injury report, and head coach Marvin Lewis isn't naming the starter publicly.
As a rookie last season, Whitworth held his own against end Terrell Suggs, one of four Ravens to have at least 9.5 sacks last season. Whitworth played in both games against Baltimore and says he didn't allow a sack or pressure against Suggs.
Whitworth gave up just four sacks last season in 12 starts (10 at left tackle) and three were in the nightmare scenario against Colts Pro Bowler Dwight Freeney on the road in a dome. He says he's better now with more refined work in his hand placement and feet and he feels himself speeding up while everything else is slowing down.
"We match up really well with them," Palmer says. "Pretty much anyone you play against, when you have Willie on one side, and Levi and Andrew Whitworth, those are good matchups because those are just such good tackles. Regardless of whom the defensive end is. Whether it's Terrell Suggs, who's one of the better guys in the league, or a rookie. They confuse you and they confuse the quarterback. But our offensive line has played consistently well against them, especially in the pass game. I can't think of too many times they have sacked me."
The 6-7, 340-pound Whitworth hears it all the time that he's supposed to have problems against a speed guy like Suggs. But Suggs is also a good bull rusher. "I think it comes down to whether you're a good player or not," says Whitworth of the speed issue. "I think you see speed rushers in all 16 games. ... I've got a lot of respect for Terrell Suggs. He plays both the run and the pass."
But athleticism may not be as nearly as important as composure. Jones, who played so brilliantly against Baltimore in 2005 when the Bengals allowed the Ravens just two sacks in two games, talked on Monday about how effective the Ravens are at coming in waves with different combinations.
"You have to stay focused and realize the whole goal of their defense is to intimidate you," Whitworth says. "You have to stay calm, relax, and point to your guys. Be on the same page. The key is staying relaxed and realizing they're going to line up in some kind of defense eventually with all this walking around. Just say focused. Pick up your guys and make plays."
But the beauty of what Ryan has almost made a No-Huddle defense is they never line up the same way twice.
"They're a confusing defense. There are guys all over the place," Palmer says. "More importantly, there are guys all over the place that are Pro Bowlers and future Hall of Famers. They have talent as good as you can have on defense, as far as the salary cap will let you go."
Bratkowski bristles when asked how an organized system can combat the confusion.
"Go back to what I said in the beginning," he says. "Keep it simple."
And, really, Ryan's concept is simple enough. "He's trying to get a power rusher in a smaller blocker," Bratkowski says. "He's trying to get two guys on the best receiver. He does things on matchups. We try to avoid (his matchups), but it doesn't always happen. Particularly when we play in a first game like this. He's had all spring to analyze us and come up with maybe something we haven't seen."
Bratkowski has seen enough of these guys. They are like what he has on offense, where he has lost just one starter in left guard Eric Steinbach. The Ravens also have 10 guys back, losing the 11 sacks of linebacker Adalius Thomas.
Yet his replacement, Jarret Johnson, has jumped off film at the Bengals in the preseason. He's not as versatile as Thomas in space, but he has been a handful rushing the passer.
"No. 95, the kid from Alabama, he's a hell of player," Bratkowski says. "(Defensive tackle) Kelly Gregg is basically like a 12th man out there on defense against the running game because the way he plays blocks. Ed Reed. Suggs. No. 57 (Bart) Scott is a son of a gun. He's a great pass rusher. He kills running backs."
Scott, the right inside linebacker, is basically a werewolf coming off a Pro Bowl season of 135 tackles and 9.5 sacks. Matchups? It's why guys like Kelly or third-down back Kenny Watson have to get in the way of guys like that. If you can find them.
For Anderson it's a long way from the days when the Ravens let middle linebacker Ray Lewis get his 200 tackles a year. Anderson read a recent quote from Ryan about how "that's probably not best for the other 10 guys."
"That defense now, although we still look at Ray Lewis, the defense is so good now, you just can't focus on Ray Lewis," Anderson says. "It's trying to figure out where Terrell Suggs is at, or where Trevor Pryce is going to be. Where's Kelly Gregg going to be? The big kid from Oregon (nose tackle Haloti Ngata). Where's he at? They have so many guys on their defense. Ray Lewis is still Ray Lewis, but it's not how it was in the past where you're trying to find just Ray. You've got Bart Scott. Guys all over the place."
Asked about the Bengals' success against the Ravens, Anderson shrugged and pulled out Ray Lewis' counter to Chad Johnson on "The Best Damn Sports Show:" "If it wasn't for a flea-flicker (a 40-yard touchdown to Houshmandzadeh in last year's 13-7 Bengals win) you guys don't score on us," Lewis said.
A lot of people are saying that it's the Bengals elite offense vs. the Ravens elite defense, but Cincinnati's offense has been nowhere near the Ravens' dominance. Since Ryan's first year in Baltimore working under a defensive coordinator named Marvin Lewis in 1999, the Ravens are ranked No. 1 in NFL total defense, takeaways, third-down conversions, interceptions, and, of course, sacks with 350.
"Offensively, we haven't got in the top five yet," Anderson says. "We're still trying to strive for where those guys are at defensively. They're No. 1 in a lot of categories, and I think when you face a team like that, you've got to be up to par. Definitely a thinking man's game and a physical ballgame. They play both."
Which is the 6-4, 250-pound Kelly's kind of game. He could find himself blocking the 6-3, 260-pound Suggs, the 6-2, 240-pound Scott, or maybe the 6-3, 270-pound Johnson. As Houshmandzadeh says, "He only gets publicity in his paycheck, but everyone here knows what Reggie means to this offense."
"I give props to their defensive coordinator. He does a great job of creating mismatches," says Kelly returning the compliment to Ryan. "They can make plays all over the board and they obviously respect him because they play hard for him. You can practice against one defense and when the game comes, it's a new defense. You have to patient and be sound in what you do."
The reason Palmer called Kelly last March and urged him to re-sign is because of games like this.
"Reggie does whatever you ask Reggie to do. That's why everyone talks about what a great teammate he is," Palmer says. "If his job this year is to catch only two passes, and he has to block Terrell Suggs every time, every single week, he'll do that.
"Against these guys, sometimes you're going to have to match up and block Ray Lewis, sometimes it will be Terrell Suggs, sometimes it will be Trevor Pryce. It's all over the place. Reggie can do it all. He can run routes and catch the ball, but if you want him to act like a tackle and block for a seven-step drop, he can do that."
The Bengals hope their tackles can do it most of the night.