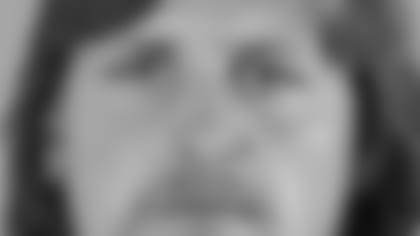 ReuberThe Bengals today made the following practice squad moves:
Signed free agent tackle Alan Reuber (6-6, 307), a second-year NFL player from Texas A&M. Reuber first entered the NFL as a college free agent with Minnesota in 2004. He played in three games for Arizona in '04 and spent most of last season on the Arizona practice squad.
Released guard Kyle Takavitz, first-year player from the University of Cincinnati. Takavitz played in all four of this year's preseason games and had been on the practice squad since Sept. 20.