Boomer Esiason likes the Teryl Austin move.
MINNEAPOLIS _ The former Bengals calling Sunday's Super Bowl endorse their old boss' decision to bring back head coach Marvin  Lewis and colleague Tony Dungy compares it to a move by another Pro Football Hall-of-Famer.
Dungy, the current NBC studio analyst and Hall-of-Fame coach who broke into the NFL on owner Dan Rooney's Steelers, calls Bengals president Mike Brown's call "logical."  
"Very much like Dan Rooney used to do," Dungy said this week at the site of Super Sunday. "'It may not be a decision that makes everybody happy. The fans happy. The media happy. But for us, this is the best way to go.'  I think they're close. And I think the last two games showed them when they're playing teams that are fighting to be in it and they beat them; it shows how close they are. In this league everybody is closer than they think."
Boomer Esiason, who secured the 1988 NFL MVP quarterbacking the Bengals into this game XXIX years ago, is broadcasting his XIXth (or 19th) straight Super Bowl when he analyzes Patriots-Eagles for Westwood One. He's revived by his old club just like he thinks Lewis got revived with those last two games that knocked the Lions and Ravens out the postseason. And he's fired up about Lewis hiring Teryl Austin to replace defensive coordinator Paul Guenther.
"I thought Marvin was going to hang it up. I thought it was his choice," said Esiason, who phoned Lewis to congratulate him after the deal was done and sensed how the tide had turned.  "I think he was re-energized by those last two games and they really should have beaten the Steelers in that Monday night game. And the fact they brought in Teryl Austin is a great move. Not that Paul Guenther wasn't great, but Teryl Austin brings a fresh set of eyes, a new voice and a real aggressive style. He's an aggressive defensive coordinator.  Watch him in practice. I think you'll enjoy it."
Former Bengals wide receiver Cris Collinsworth, Esiason's teammate in Super Bowl XXII, is thinking along the same lines. And now you have to take note of these two high-powered network blazers. They've been known to disagree and they've never shied away from taking on the Spinney Field management.
Collinsworth, a three-time Pro Bowler announcing his fourth Super Bowl Sunday (6:30 p.m.-Cincinnati's Channel 5), says it was "a no brainer," to bring back Lewis.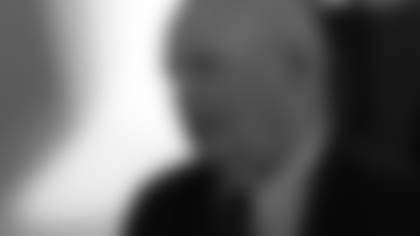 Tony Dungy compares this season's call by Mike Brown (above) to those of Dan Rooney.
"I absolutely would have brought back Marvin," Collinsworth said. "Tell me who you're going to replace him with. Were they going to hire Josh McDaniels or Matt Patricia? I'm old enough to remember when the Bengals couldn't get out of their own way for a decade.  And they bring this guy in and they go to the playoffs five straight years? No brainer.
"They played well at the end of the season. Sometimes the worst thing you can do is change. Look at the franchises that change everything. Give it a chance."
Collinsworth knows the burden the Bengals carry with Lewis. No wins in seven post-season games. But he also knows how easily that could have been different.
"Every organization goes through down periods, but to go through five straight years to make the playoffs and some of those play-off games they got beat were ridiculous," Collinsworth said, alluding to the wild Wild Card loss to the Steelers in 2015.  "The idea to base it on (playoffs) … The Pittsburgh game, they had those guys beat. There was no way they could lose that game. Even go back to the old days and Carson Palmer getting hurt on the (second) play of the game.  They were going to beat Pittsburgh that day. Sometimes I think change comes too quickly in this game. It's hard to completely re-do."
Esiason agrees with Dungy. The Bengals are close and can win with quarterback Andy Dalton.
"How can they not be close?" Esiason asked. "They play Pittsburgh and Baltimore tough. Cleveland is going to be better, but they're not ready for prime time. They're one of 20 teams that have a chance if they stay healthy. That's the way the NFL is built."
Esiason is thinking like Collinsworth. What was the alternative for Mike Brown?
"It's Cincinnati. Marvin Lewis gets along with the Brown family. They know what they've got and I'm assuming he told them he wants to do this," Esiason said. "Coaches love doing what they do. Having a few new voices and faces in the room, hopefully that will energize them."
Dungy, who coached two franchises on the way to Canton, understands the decision-making process.
 "I know Mike Brown a little and I know Marvin very well and I know how Mike thinks," Dungy said. "'OK, I'm making a decision to let this coach go. Who am I going to get that's better? Who understands us? Who would build on what we have to make it better? When you think about it and look at it, 'I've got a pretty good coach here. We know our deficiencies; we know what we have to work on. We know our strengths. This is the best way we can win.' And I think he made a logical decision."
Although Esiason has high regard for departed offensive line coach Paul Alexander, the one coach left from when he played, he likes the brew of Lewis' stability and the new coaches.
"When I saw Teryl Austin was coming," Esiason said, "I was like, 'OK.'"