Geoff Pope is keeping his Super Bowl ring close by until the movers arrive with his safe. During his first practice as a member of the active roster Wednesday, he kept it in his car. His experience may be just as valuable when he plays his old team Sunday.
The ring is a reason the Bengals won't feel too badly if Pope has to play and starting cornerback Johnathan Joseph (ankle) can't Sunday against the Giants in The Meadowlands.
The Deltha Question has hit sooner than the Bengals ever imagined now that they released Deltha O'Neal and his 100-plus NFL games are with the Patriots. With Joseph on the shelf in Wednesday's practice, the most experienced cornerback was the next man up, second-year man David Jones with nine games, followed by the two that rookie free agent Simeon Castille has played this season.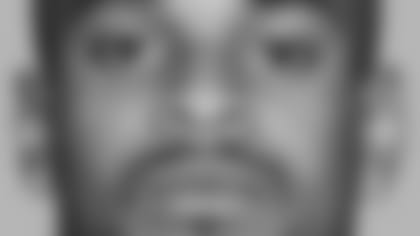 PopeAnd then there is the 6-0, 186-pound Pope, who has played no regular-season games as he starts his second NFL season. But he has two playoff apperances, more than anybody on the defense except tackle John Thornton and middle linebacker Dhani Jones.
"About 20 snaps and they were all big because I was playing nickel and dime," Pope said Wednesday after practice of the divisional game against the Cowboys. "I was on the field for the last four snaps."
Which means he was there when fellow corner R.W. McQuarters picked off Tony Romo in the end zone for the game's only turnover.
"And I played special teams against Green Bay," he said of the NFC championship, where he had a tackle before he was inactive for the Super Bowl win over the undefeated Patriots. "I felt like I had gone out and done the job to do and I was going to get ready and have a great offseason."
He thought he did enough to stick with the Giants this season and went right up to final cuts with them, but he feels he learned enough about their receivers to help the Bengals on Sunday. He joined New York at the beginning of last season after the Dolphins cut him in his rookie training camp as a free agent out of Howard.
"I feel real comfortable against those guys. Nothing against them, but I went up against those guys every day," Pope said. "They have one of the best groups of receivers in the league one through six ... they can all make plays."
Pope says he's not only ready for his regular-season debut because he has worked against seasoned high-voltage performers in Plaxico Burress in practice and Amani Toomer in practice, but he also went one-on-one against savvy Cowboy Terry Glenn in the playoffs.
"He's a bigger, physical guy," said Pope of Burress and says that corners make the mistake thinking he can't run. "When he gets going he runs as fast as any guy in this league. The thing you have to do is disrupt him on the line, then you do a lot better playing with him down the field because Eli (Manning) is going to throw it to him regardless.
"I'm familiar with Eli where he's going to go as far as coverages and what he sees and where he's going to go."
As for Toomer, Pope shook his head and smiled: "He knows all the tricks. ... Guys like Plaxico and Toomer would take me off to the side and help me on things."
With the Bengals still feeling that former tackle Willie Anderson tipped off the Ravens to some things they were doing offensively in the opener, maybe there's a chance the Bengals can exact a bit of revenge with Pope against his old Giants mates.
"I think a guy who's been with a team for a while has the ability to explain some things," said head coach Marvin Lewis. "But I don't think Pope has the time on task that Willie had, being a starting player."
The experience factor has to have the Bengals concerned against Burress and Toomer et al. If Joseph can't go, Jones probably starts and when the Giants go with three wide receivers, the other starter, Leon Hall, probably goes into the slot and the other three will take turns on the outside.
It doesn't help that the one safety who has played some corner in a game, Herana-Daze Jones, isn't expected to play with a hamstring injury.
But Pope feels like he can help.
"Especially with me being involved in the games after I got pulled up, I definitely feel like we overall have an advantage with what we might see from the wide receiver position at least," Pope said.
"This is the NFL. You have to grow up fast. Everybody said the same thing about me last year when I was thrown in against Terry Glenn and those guys. Nobody was looking at me as a free agent (out of Howard). It was make plays and try to get to the next round. Simeon and those guys and me as well and David, we'll be prepared."