 David Pollack, a college star at Georgia who has been star-crossed since the Bengals drafted him No. 1 in the 2005 draft, faces another daunting chapter in his pro career.
With at least one industry source confirming various reports that Pollack suffered a fracture in his neck of the C-6 vertebra Sunday, a return to the game is going to involve a series of delicate decisions from Pollack, doctors, and the club that is automatic with any cervical fracture.
The Bengals said Monday that they believe Pollack's neck injury isn't career-threatening as he was set to be released from University Hospital in the next day or two, although head coach Marvin Lewis indicated there is a road that he has to travel.
The possibility of surgery lessened with his head and neck in a halo brace on a day the Bengals put him on season-ending injured reserve.
"The indication right now is that hopefully the protective halo will make further medical attention not needed," Lewis said at his Monday news conference. "Again, it will be an ongoing process. Right now, that would obviously be the best thing, and hopefully that is how it will play out. "
The Bengals believe Pollack is lucky to have emerged from Sunday's collision with running back Reuben Droughns in as good as shape as he did, given there was no spinal cord damage, he can walk, and he didn't lose feeling in his extremities.
"He was up and being himself yesterday after he got hurt, listening to the game. Once they were able to put him in the halo he was able to watch TV and watch the games," Lewis said. "He's an amazing guy. It's a shame that it happened and we'll make the best of it. Hopefully he'll be able to come back and not miss a beat and be a good learning experience for him this year."
The most recent Bengal to have suffered a broken neck is promising safety Kelvin Moore in a 1999 preseason game in Detroit. The fracture was higher a level in the neck than Pollack's and more severe, and he chose retirement.
Pollack, 24, is one of the most optimistic and bright-eyed Bengals. Indeed, his sheer force of personality is a major reason the team took him with the 17th pick in the 2005 draft, and his religious faith is well known and respected in the locker room.
So are his 12-hour days at the stadium, which revolve around the film room.
His teammates aren't worried right now about his ability to return, but just that he has the ability to walk, talk and feel.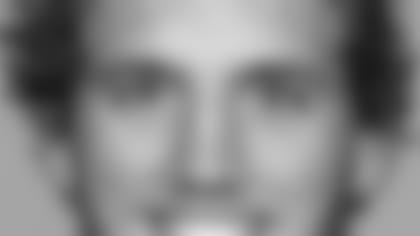 "You don't want to see someone hurt as a person," said linebacker Caleb Miller. "It's like someone else can step in on the football team and we want Dave out there playing with us, but it's harder to see your friend get hurt and go down and be in he hospital.
"I think that hurts you more emotionally than it does worrying about the team because that's going to take care of itself. It's really kind of jarring to see someone get hurt like that."
But Pollack is one of these guys who can make you feel better even if he's wearing a halo. Miller talked to him and still felt the fiery personality.
"He's a just got a really bright, upbeat, overzealous personality. Type double A batteries," Miller said. "I know he's on the better side of what is going to happen. The outlook is good for him."
It's that attitude that has guys like Willie Anderson optimistic.
"I think he'll pull through this. David is one those guys where God has been with him his whole career," said Anderson, one of the team elders. "He's a man of faith and he'll pull through because of that. It seems like through his whole career good things always happened to him. He's a good guy, genuine guy. Just knowing David, he will tell you this, that on the football field he's a witness of God. He's always been able to use football as that pulpit, and I think this will be another testimony for him."
Right guard Bobbie Williams admitted that ever so briefly it may have crossed some minds that the hit could be Pollack's last, "but we're all keeping it positive," he said. Williams is worried how the hyperactive Pollack is going to stay busy.
"This is where he was from 6:30, 7:00 till being the last one to leave. It's going to be real hard on him," Williams said. "We're going to try to reach out to him and help the transition and make it easier for him. But it's a tough road. The toughest thing is going to be to relax for him. He wants to work. He's a workaholic."
Pollack had Lewis smiling through the pain. "Originally, he asked if he had to wear it the halo for just a couple days. That's David," Lewis said. "The good thing is his parents were here. He is doing as fine as a guy can be who's injured and is going to miss football this year, and he's going to miss it in a big way because it's David. But he'll make the best of it and we'll make the best of it. We'll have to move forward."
Lewis said he thought Pollack led with his facemask on the Droughns hit, the safe and correct way to tackle, and safety Dexter Jackson, his own leg in a walking cast, liked it.
"I thought Dave had a great hit. He hit him hard and the running back went straight down," Jackson said. "I looked at him and he wasn't getting up. He was just moving his legs and arms. I knew something wasn't right."
It turns out that Jackson and Pollack had a conversation about such a hit last week in he cafeteria, "and then it comes up and bites him," Jackson said. "It's a bad thing ... he's a strong guy and has a strong base."
Pollack missed about six weeks of action as a rookie because of a training camp holdout and a sprained knee. He missed most of the spring camps with a foot problem, and then pulled a hamstring in the intrasquad scrimmage that has limited him and he hardly played in last week's opener.
It appears that CFL product and NFL rookie Rashad Jeanty gets the promotion at strong-side backer, where he has received a ton of snaps this camp because of Pollack's problems.
The injury puts about $1.3 million on the shelf for the Bengals, the estimate of Pollack's hit under the salary cap for '06.
Their hopes for him soared after the last seven games of the 2005 season, when he logged 3.5 of his 4.5 sacks before becoming the first Bengals rookie to record a postseason sack.