Andy Dalton's .594 road winning percentage is fourth best among QBs with at least 25 away starts.
Sept. 13 at Oakland 4:25 p.m.: Call it The Return of Hue as Bengals offensive coordinator Hue Jackson faces the team he head coached in 2011. New Raiders head man Jack Del Rio is Oakland's third different coach since Jackson was fired after an 8-8 season. In Bengals quarterback Andy Dalton's five seasons, it's the third time they've opened against a new coaching staff, beating Cleveland in 2011 and losing to Chicago in 2013 as Dalton tries to raise his Opening Day record to 3-2. The Bengals are 0-10 in Oakland, starting with Daryle Lamonica's two TD passes to Fred Biletnikoff in a 31-10 loss in 1968 and ending with Bruce Gradkowski's tying 29-yard TD pass to Larry Murphy with 29 seconds left in 2009. Bengals wide receiver Andre Caldwell fumbled the ensuing kickoff and Sebastian Janikowski kicked the field goal to win it for Oakland.  
Sept. 20 vs. San Diego, 1 p.m.: The Bengals wouldn't mind a Philip Rivers trade. The Chargers quarterback has pinned two of the more memorable Paul Brown Stadium losses on the Bengals, authoring the Wild Card upset to end the 2013 season and a 42-point second half that wiped out a 28-7 half-time deficit in San Diego's 49-41 victory in 2006. San Diego's ninth-ranked defense is an early test. Since Rivers' wins came in November and January, the warm weather game doesn't seem to matter but he is a notorious second half of the season quarterback.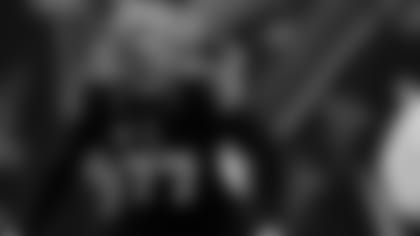 Pro Bowl left tackle Andrew Whitworth renews his annual rivalry with Ravens rusher Terrell Suggs in late September.
Sept. 27 at Baltimore, 1 p.m.: The Bengals have won three straight vs. the Ravens. They've never won four. The Green-Dalton Bengals have won just once at M&T Bank Stadium and maybe they can catch a Ravens team early that is looking to fill holes at wide receiver, tight end, and linebacker.
Oct. 4: vs. Kansas City, 1 p.m.:  Bengals head coach Marvin Lewis is 5-2 vs. the Chiefs, finishing it off with a three-game winning streak in a 28-6 victory in 2012 at Arrowhead. But that was when the Chiefs were quarterbacked by Matt Cassel and Brady Quinn, Alex Smith was holding the clipboard for Colin Kaepernick in San Francisco, and head coach Andy Reid was in Philadelphia. The Chiefs are 20-12 since Reid and Smith arrived in 2013. The last time Kansas City won in Cincinnati was in 1984 when they spoiled rookie head coach Sam Wyche's Riverfront Stadium debut.
Oct. 11 vs. Seattle, 1 p.m.:  It is Seattle' first trip to PBS since 2003 when Cincinnati native and Seahawks Super Bowl-winning quarterback Russell Wilson was 14.  Wilson was born during the Bengals' Super Bowl run in 1988 while his father worked in Cincinnati, but the family soon moved to Richmond, Va., where Russell grew up. Wilson's father, the late Harrison Wilson, was a Dartmouth College teammate of long-time Bengals linebacker Reggie Williams. The last time the Bengals played Seattle, Wilson was at Wisconsin and the Bengals won, 34-12, in 2011 when they held running back Marshawn Lynch to 24 yards on 16 carries.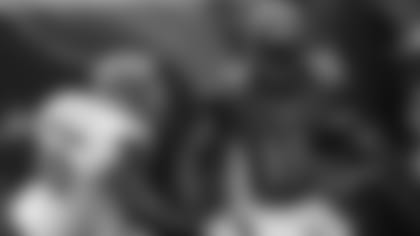 Brandon Tate's punt return in overtime set up Mike Nugent's field goal to give the Bengals the win the last time they played in Buffalo.
Oct. 18 at Buffalo, 1 p.m.: Not exactly the same Bills team they beat in overtime in 2013, when Thad Lewis was the quarterback, T.J. Graham was the leading receiver, and C.J. Spiller was the leading rusher. Now E.J. Manuel figures to be handing off to former Eagles running back Shady McCoy, he of nearly 3,000 rushing yards the last two seasons, and throwing to the fleet Sammy Watkins, who led AFC rookie receivers with 982 yards last season. With former Jets head coach Rex Ryan inheriting the NFL's fourth best defense, look out. (Footnote: Ryan, the defensive line coach for Lewis in Baltimore, is 3-1 vs. his old boss.)
Oct. 25 BYE: It comes after only six games, but it's better than last year when it came after only three. They basically had the same bye week in 2011 and 2012 when they qualified for a Wild Card berth. They won the first game after the bye in '11 and lost it in '12.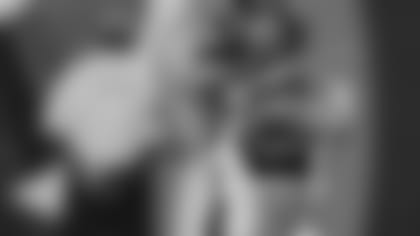 Pro Bowl punter Kevin Huber and his special teams have to stop Antonio Brown in Pittsburgh.
Nov. 1 at Pittsburgh, 1 p.m.:  It's the first time the Bengals have had a bye the week before they head to the Steel City since 1995, when the Bengals quarterback Jeff Blake's long ball lit up the Steelers on a Thursday night, 27-9. The Bengals won a playoff spot in 2012 and lost the AFC North title in 2014 in Heinz Field games. The key to a win? In the last three games the Bengals have lost in Pittsburgh, wide receiver Antonio Brown has returned a punt for a TD in each of them.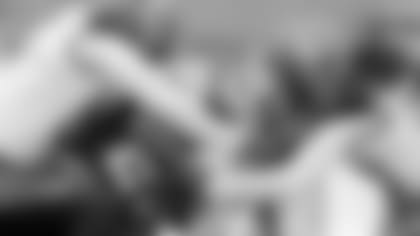 The last time the Bengals played the Browns, the defense put up a 30-0 mauling.
Nov. 5 Cleveland, 8:30 p.m.: A quick Thursday Night turnaround in the division for a NFL Network game, the Bengals' quickest in the AFC North since Nov. 26-30, 2006, when they followed up a 30-0 win in Cleveland with a 13-7 victory over the Ravens at home. The game falls a day shy of the one-year anniversary of Dalton's 2.0 passer rating against Cleveland at PBS in a numbing 24-3 loss. The Bengals exacted revenge 39 days later in Browns quarterback Johnny Manziel's first NFL start, 30-0. But they'll probably be playing the guy they held to 2-for-11 on third down two weeks before they blanked Manziel. Josh McCown threw for just 190 yards in the Bengals' 14-13 victory in Tampa Bay.
Nov. 16 Houston, 8:30 p.m.: The Bengals hope to duplicate last season's Monday Night lights at PBS, when their 37-28 victory over the Broncos secured their fourth straight post-season berth. The Bengals' grinding 22-13 win in Houston last November was courtesy of a huge defensive effort against the inexperience of quarterback Ryan Mallett. The Texans' only TD came on old friend Johnathan Joseph's pick-six. They'll have to see better QB play or else the Texans are doomed.
Nov. 22 at Arizona, 4:05 p.m.: The Bengals don't want to have happen what happened the last time they played in Arizona. That's when their former quarterback, Blake, beat them in a 2003 game, 17-14, while rookie quarterback Carson Palmer watched Jon Kitna lose the tight one. Palmer is on his third team since he started 99 games for the Bengals from 2004-2010. Dalton has victories over two of the four QBs that have started for Marvin Lewis' Bengals. Both were at PBS, a 34-10 defeat of Palmer when he was with the Raiders in 2012, and Dalton's first win at PBS came against the Bills' Ryan Fitzpatrick in 2011.
Nov. 29 St Louis, 1 p.m.:  The last Rams' win over the Bengals came in the final belches of the Greatest Show on Turf Days when Torry Holt caught 124 yards and Hall-of-Famer Marshall Faulk ran for 121 more. But that was in 2003 and they're nowhere in sight. The Bengals never got to play Sam Bradford. In fact, the last two Rams QBs they played and beat were Kellen Clemens and Brock Berlin. The Green-Dalton Bengals put their 6-3 December home record on the line.
Dec. 6 at Cleveland, 1 p.m.: Except for last year's game, the Bengals have barely read water vs. the Browns on The Lake, losing two and winning Dalton's debut late when Bruce Gradkowski came off the bench to throw the winning TD pass when Dalton hurt his hand just before halftime. The last time the Bengals lost in Cleveland in December was the 26-10 curtain job on Dec. 17, 1995, in the last game at Municipal Stadium before the Browns fled to Baltimore.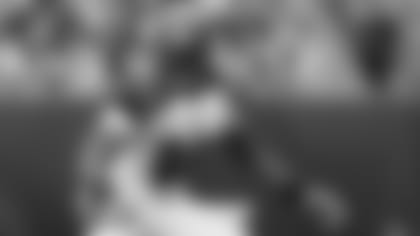 Carlos Dunlap faces Big Ben for the first time at home in December.
Dec. 13 Pittsburgh, 1 p.m.: In the five previous Decembers the Bengals have played at Pittsburgh in a scenario that has played out to 1-4. The Bengals finally get them at PBS in December, but that hasn't been a panacea, either. The only time the Bengals have played the Steelers at PBS in December under Marvin Lewis, head coach Bill Cowher's last team knocked them out of the playoffs in overtime in the 2006 finale.
Dec. 20 at San Francisco, 8:30 p.m.: Sunday Night Football as the Bengals try to win in Frisco for just the second time in their history and first time since radio analyst Dave Lapham's rookie year of 1974. A matchup between the 35th (Dalton) and 36th (Kaepernick) players taken in the 2011 draft.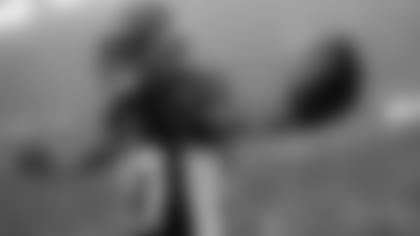 Dre Kirkpatrick sealed last year's win on Monday night against Denver with a pick-six of Peyton Manning.
Dec. 28 at Denver, 8:30 p.m.: The Bengals hope there is some Monday Night Déjà vu in a city where they haven't won since Boobie Clarke outrushed Hall-of-Famer Floyd Little, 55-51, on a night each had 14 carries in Cincinnati's 17-16 victory in 1975. The Bengals logged their first win over a suddenly old looking Peyton Manning in last season's final Monday Night game on the strength of four interceptions. It was a huge game for the Bengals because it got them into the playoffs and this one is going to be mean something for somebody. Could it be the incomparable Manning's last regular-season hurrah on national TV?  
Jan. 3 Baltimore, 1 p.m. For the fourth time in the Green-Dalton era, the Bengals finish the season at PBS against the Ravens. The Ravens beat them in '11, but the Bengals still got into the playoffs via tiebreakers. They both had made the postseason by the time they met in '12 and in '13 AFC North champ Cincinnati knocked the defending Super Bowl champions out of the post-season with a 34-17 victory. The Bengals have generally made life miserable for Ravens quarterback Joe Flacco at PBS. In his last five Cincy games he's been picked nine times with three touchdown passes.
BENGALS 2015 SCHEDULE

Day
Date
Opponent
Time
Location

PRESEASON

Fri.
Aug. 14
N.Y. GIANTS

7:30 p.m.
Paul Brown Stadium

Mon.
Aug. 24
at Tampa Bay

8 p.m.
Raymond James Stadium

Sat.
Aug. 29
CHICAGO
7:30 p.m.
Paul Brown Stadium
Thu.
Sept. 3
at Indianapolis

7 p.m.
Lucas Oil Stadium


REGULAR SEASON

Sun.
9/13
at Oakland
4:25 p.m.
Alameda County Coliseum
Sun.
9/20
SAN DIEGO
1 p.m.
Paul Brown Stadium
Sun.
9/27
at Baltimore
1 p.m.
M&T Bank Stadium
Sun.
10/4
KANSAS CITY
1 p.m.
Paul Brown Stadium
Sun.
10/11
SEATTLE
1 p.m.
Paul Brown Stadium
Sun.
10/18
at Buffalo
1 p.m.
Ralph Wilson Stadium
--BYE--
Sun.
11/1
at Pittsburgh
1 p.m.
Heinz Field
Thu.
11/5
CLEVELAND
8:25 p.m. (NFLNetwork)
Paul Brown Stadium
Mon.
11/16
HOUSTON
8:30 p.m. (ESPN)
Paul Brown Stadium
Sun.
11/22
at Arizona
4:25 p.m.
University of Phoenix Stadium
Sun.
11/29
ST. LOUIS
1 p.m.
Paul Brown Stadium
Sun.
12/6
at Cleveland
1 p.m.
FirstEnergy Stadium
Sun.
12/13
PITTSBURGH
1 p.m.
Paul Brown Stadium
Sun.
12/20
at San Francisco
8:30 p.m. (NBC)
Levi's Stadium
Mon
12/28
at Denver
8:30 p.m. (ESPN)
Sports Authority Field at Mile High
Sun.
1/3
BALTIMORE
1 p.m.
Paul Brown Stadium
All times listed are Eastern