[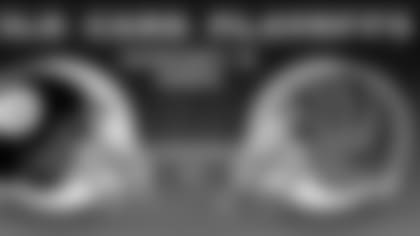 ](http://www.cincinnatibell.com/)
The playoff atmosphere surged through Paul Brown Stadium all day Friday, ending with a party on the plaza at night that featured Bengals head coach Marvin Lewis and former players greeted like rock stars by about 3,000 fans swept away by the club's first postseason appearance in 15 years.
Earlier in the day, as red-white-and-blue bunting fluttered in 40-degree breezes from the second deck, defensive coordinator Chuck Bresnahan oversaw his unit's last full workout in a week he has brought his ample playoff experience to the party.
He has made no bones about what his guys want to make Steelers quarterback Ben Roethlisberger do.
"We want to stop the run first. Get them to throw the football," Bresnahan said. "The last time he threw it 41 times and got, what (386) yards? I don't care. We won the game. We did what we wanted to force them to do. We forced him to beat us. That's what you have to do to get them out of their comfort zone. Their comfort zone is to come in and run the football."
One of the storylines of the playoffs is that the Steelers crush the Bengals with their playoff experience. A total of 40 Bengals haven't played in a playoff game. Forty Steelers have.
But the Bengals have Lewis and Bresnahan, men who have led defenses into Super Bowls. Lewis won his with the Ravens; Bresnahan lost his with the Raiders. But if not for Forever Tuck, Bresnahan very well could have got them to another one if Tom Brady didn't get a chance to make another throw in that 2001 playoff game the Patriots ended up winning in overtime.
Bresnahan comes out of the Bill Belichick School that majors in taking away the opponent's strength and then going from there. Make them do what they don't want to do. The Bengals couldn't do that in October against the Steelers because they didn't have the lead. They could do it last month because they did.
"They want to set the tempo. They want to run the football," Bresnahan said. "If they get up on you, that's what they do. If you get up on them, it's a different mindset. You get them into pass protection, and they're good at it, but it's not like their run blocking. They just work real well together and are well coached and disciplined."
It is the matchup that decides the game. In the 28 games the Bengals have played Bill Cowher's Steelers, they have allowed 19 100-yard rushing games by five different running backs and a quarterback. They are 16-3 in those games.
Bresnahan is a rock in the storm. His defense is getting ripped for being No. 28 overall and 20th against the run, and he'll admit he doesn't even know what those numbers are.
"All I know," he said, "is that we're No. 1 in turnovers because that's what everybody is talking about."
But with the back-to-back losses to the Bills and Chiefs, we no longer hear about how the Bengals have gone from the league's most placid team in creating turnovers (20 in 2002) to the most active with 44 this season that have translated into a league-high 153 points off turnovers. Bresnahan knows that his guys have helped get the offense where it is.
"The way I look at it is 13-3, 12-4, whatever (the final record is)," Bresnahan said. "That's what counts."
Bresnahan, like Lewis, has been there, and so have several guys. Lewis hasn't let his players forget, pointing to the 13 players who have been to the postseason and how they used that experience to help get the Bengals to this one. Center Rich Braham, the 12-year center getting his first postseason shot Sunday, said Lewis posted a list in the team's hallway showing which players have been to a Super Bowl: cornerback Tory James, defensive tackle John Thornton, safety Anthony Mitchell, and linebacker Nate Webster.
"That's quite a few guys," Braham said. "I'm sure it's going to start out as a different kind of game, but then everybody will settle in."
Mitchell remembered that his 2000 Ravens won the Super Bowl with very few players that had been in the postseason. "I think only two," Mitchell said. "Rod Woodson and Shannon Sharpe."
Mitchell made one of the biggest plays of that postseason when he returned a blocked punt for a touchdown against Thornton's Titans in the second round.
"That was only my second game in the playoffs, so I don't know what all that stuff means," Mitchell said.
The year before, Thornton went to the Super Bowl with a Tennessee team that was playoff neophytes after three straight 8-8 finishes.
"We were pretty young, too," Thornton said. "I don't think it was a factor then."
On Friday, Thornton and tackle Bryan Robinson, another playoff vet, looked to have their mates loose with pre-practice needles.
"Controversy on the D-line," said Thornton with a smile at Robinson.
"Yeah," said tackle Shaun Smith with a laugh. "Big controversy."
With Robinson (foot) back at practice for the first time in seven weeks, the snaps were harder to come by at tackle in practice, and apparently Thornton wasn't getting out of there to give anybody else a turn. But Robinson has given the line a lift.
"He's been talking to me all week," Smith said. "He makes us better. We had a good week. I went to the playoffs with Dallas two years ago when I was a rookie, but I didn't play in the games, so I've been around it before."
According to CBS, no less, the Bengals appear loose and ready. At least that's what wide receiver T.J. Houshmandzadeh was told in one of their production meetings this week. The Bengals were relaxed and loose, the TV people said, while the Steelers were quiet and subdued.
"I don't know what that means at all," Houshmandzadeh said. "They've been here before. They know what it takes. That could be focus and not being uptight. I think we're in a good frame of mind."