Safety George Iloka (shoulder) was one of those guys that played hurt Sunday.

Not much gets by George Iloka, the traffic cop of the Bengals secondary. When word broke as the business day ended Tuesday that head coach Marvin Lewis had re-upped for two more years, he wondered what all the fuss was about.

"I knew he was coming back," Iloka said. "I could feel certain vibes. Just by some of the stuff he'd say. Stuff like, 'When we get back here (next year), and he'd let the 'we,' slip. I think that tells he was thinking about it and wanted to do it."
 

After Sunday's final game of the season veteran wide receiver Brandon LaFell called Lewis, "The right guy for the right team." On Tuesday Iloka said "his accomplishments," make him a good coach. Leading veterans like Iloka, Clint Boling on offense and Carlos Dunlap on defense, as well as 2017 Bengals.com MVP Giovani Bernard, endorsed the move for stability.  Even one of Lewis' most visible former players, four-time Pro Bowl right tackle Willie Anderson, gave the thumbs-up.

"He's the kind of guy you want leading your team," Bernard said. "He's always there. Reliable, stable. A player's coach."

With Lewis talking up offensive coordinator Bill Lazor, Bernard and Boling also agreed that Lazor would be a good choice to keep the momentum going from the last two games.

"I watched that Baltimore game and that answered it for me," Anderson said of Sunday's thrilling 31-27 victory over the Ravens in the final 44 seconds. "Let's keep it real. We've seen teams that were out of it who showed up for the last game with their cars packed for a cross-country trip. Not here. The stars were out there playing hard. You had guys playing out of position. You had defensive backs coming up to make tackles in the cold. We've seen guys make business decisions to avoid that. You had guys who were hurt who kept playing. To me they were making a statement. They were playing for somebody."

Dunlap, who was a rookie in that 4-12 season, agreed Lewis oversees a club that doesn't throw in towels.

"That speaks for itself," texted Dunlap and he's relieved the soap opera is over.
"I'm excited that roller coaster at the end of the 2017 season is officially over with will he stay or will he leave. Also excited to see what improvements he mentioned in his interview to put us in best football position. We have an elite roster. Don't ever want to have another year like last year or 2010. Now I can focus on getting back to the playoffs and Winning first playoff game of my career."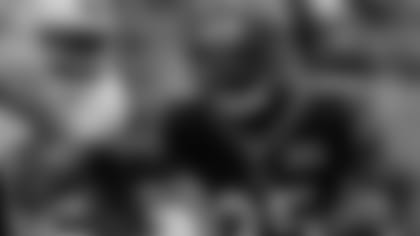 Giovani Bernard likes Marvin Lewis' stability.

Boling, one of those guys who was terrific playing out of position the last two games when he kicked out to left tackle from left guard, thinks Lazor got into a groove as the season went on.

"I thought he called some good games late in the season, especially when the line got re-shuffled," Boling said. "I think he's got a pretty good idea how to use Andy (Dalton)."

Bernard had some big moments under Lazor. There was the 61-yard-walk-in screen pass for a TD in Cleveland, the game against Chicago he was their leading rusher (62 yards) and receiver (68), the 168 yards running and receiving against Detroit, and the 4.7 yards per 71 carries in the last five games after rookie running back Joe Mixon went down in the second quarter against Pittsburgh.

Some players like how Lazor plays to Dalton's strength with an up tempo pace and giving him run-pass options at the line of scrimmage while getting playmakers like Bernard, Mixon, and wide receiver A.J. Green to the edge.

"He's a good guy and I thought he did well coming into the job during the season," Bernard said. "That had to be tough. It really wasn't his stuff, but he found a way to make some things work. He's the kind of guy you can go up and talk to about stuff. He's approachable."

This where Anderson likes to provide a little context since he played the seven years before Lewis arrived and played for him his first five seasons in Cincinnati.

"I watched that Baltimore game and I can tell you those guys don't feel anything like we did after '02," said Anderson of that 2-14 season. "They're not close to having to blow it up and start over. If certain guys didn't get hurt in certain positions, they're a 10-win team."