With the Bengals expected to hire Mike Zimmer as defensive coordinator and discuss the possibility of adding former wide receivers coach Hue Jackson, both men drew passing grades Monday from players who have worked for them.
Kevin Hardy, who played for Zimmer on the 2002 Cowboys, said he enjoyed the experience because Zimmer "takes no BS and tells you what he expects," while T.J. Houshmandzadeh is thrilled at the prospect of a reunion with Jackson.
"I don't care if he doesn't even coach the receivers," said Houshmandzadeh, who had his breakthrough seasons under Jackson. "He's a bright guy and the kind of guy who if we get this thing going where it is supposed to go he'll make somebody a hell of a head coach."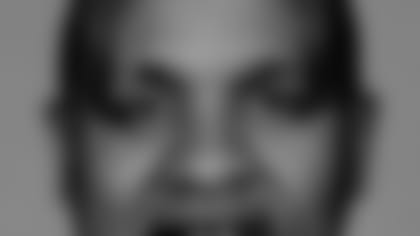 JacksonJackson, 42, served as the Bengals receivers coach from 2004-2006 before joining the Falcons as Bobby Petrino's offensive coordinator. The program never got off the ground with quarterback Michael Vick now in jail and Petrino in Arkansas, and the Falcons gave their assistant coaches permission to look elsewhere during their continuing search for a head coach.
Zimmer, Petrino's defensive coordinator after seven seasons in the same role in Dallas, interviewed here 10 days ago. An NFC source says the Bengals asked permission to talk to Jackson, a guy that head coach Marvin Lewis knows well after first working with him in Washington in 2002.
Jackson made his mark in Cincinnati as both a calming influence and demanding coach at a position fraught with volatile personalities. Word of the Bengals' interest came on the heels of Chad Johnson's TV tirade in which he expressed his disappointment that unnamed people didn't defend him last season and that he wants out.
Houshmandzadeh isn't sure that Jackson's return would soothe Johnson because his disappointment is so deep.
"He's telling me the same thing he said on ESPN. I just get the raw, uncut version," Houshmandzadeh said of Johnson. "I've talked to him more this offseason already than I did all last offseason. He's mad and I don't know if Hue came back if that would change it or not. I know that Hue could talk to him.
"I would love it, personally, because Hue helped jump-start my career and I think he really is a good coach. Just having him on the staff would be great."
It's unclear what job Jackson would have since all the offensive coaches are under contact for 2008, including Mike Sheppard, his replacement at receivers coach, and offensive coordinator Bob Bratkowski.
But Jackson also has a close relationship with quarterback Carson Palmer, a guy he recruited while the offensive coordinator at USC. Given Palmer's mood when he left, he's also unhappy, so Jackson has had good experiences with both, and he could serve as some kind of assistant.
Hardy, now retired and living in Jacksonville, Fla., played for the Bengals in 2003 and 2004, a season after he played for Zimmer in Dallas. He liked Zimmer because of his system and in-your-face style.
"He holds people accountable; he's a no BS guy," Hardy said. "He stands up in the meeting room and he tells you exactly what he wants and as a player that's all you want."
Hardy played on the outside in Zimmer's 4-3 and loved the roles he gave the linebackers, which were different in Cincinnati.
"He lets them run around and make plays over the top," Hardy said. "He likes guys running from the back side. He likes them fast and he's got a pretty good blitz package, too."
What Hardy also liked is that it was a pretty black-and-white playbook and he's interested to see if Zimmer is going to keep his entire system with the Bengals. While Hardy enjoyed his time playing here under defensive coordinator Leslie Frazier, he thought one problem was a mix of schemes.
"You had Coach Lewis who was obviously coming off being a great defensive coordinator using some of his stuff and Coach Frazier with some of his and Coach (Kevin) Coyle who had been there coaching the secondary was using some stuff they used before," Hardy said. "They tried to do a little bit of everything and that made it tough."
Zimmer's work that 5-11 season, and what he did in the three years previous were enough for new head coach Bill Parcells to keep him in 2003. When Hardy left that year, he kept tabs on the Cowboys defense.
"They didn't change to a 3-4 until the year after that and that wasn't his style, but he still did a good job," Hardy said. "I liked playing for him. He's an aggressive guy, he gets in your face and I think you need that in this league, particularly with the younger players."