---
---
Updated: 7-31-06, 6:50 a.m. GEORGETOWN, Ky. - Bengals head coach Marvin Lewis, whose theme this season is team unity, got an assist from Louisville basketball coach Rick Pitino on Sunday.
In keeping the Bengals bluegrass fan base happy, Lewis had Pitino speak to his team before practice just like Kentucky coach Tubby Smith did last year.
"I could see Marvin smile when he started talking because that's what he's been preaching since he got here," said right tackle Willie Anderson. "Stats are only good if it's for the good of the team."
Lewis wrote last year's theme on the back of camp T-shirts: "Do Your Job." This year, the shirts say "Pyramid of Success," with an orange pyramid built out of boxes containing words like "friendship, loyalty, team spirit, self-control." Some of the things some players said they lacked after the playoff loss to Pittsburgh.
Bengals assistant strength coach Ray "Rock" Oliver was Pitino's strength coach on that 1992 UK team that is seared into lore from that NCAA Eastern Regional classic with Duke. Oliver set up the talk and casually mentioned to Pitino just how much football is a team-oriented sport.
The next thing Oliver knew, Pitino had just the right touch as he stood in the middle of the group.
"One of the best speakers in America," Oliver said. "He talked about when he brought Bill Russell in to speak to the Celtics and how Russell talked about having a team ego, not individual egos. Russell told them, 'No one has a bigger ego than me. I'm Bill Russell. I've won what there is to win. But what I'm proudest of is what I did for the team.' "
Anderson was right. Lewis was smiling.
"That's what we're trying to do; build a stronger team," Lewis said. "If you can win and still have great stats, that's fantastic. We want to have the best players in the league, but if you don't win, it doesn't really matter. It's team that you want to think about."
Pitino's 15-year-old son Ryan is working a stint with Bengals equipment managers Rob Recker and Jeff Brickner during camp and when the eldest Pitino popped into Georgetown College with oldest son Christopher he was able to commiserate with Oliver.
"Not only was he our strength coach, he was our No. 1 recruiter. We had some No. 1 recruiting classes and Rock was a big reason why," Pitino said. "He got Nazi Mohammed down to 10 percent body fat from 21 percent and that's a big influence in him making $6 million a year now."
Pitino calls himself a novice when it comes to football strategy, but he admires the breadth of how coaches scout and prepare. He says he's friendly with Cowboys coach Bill Parcells and when they visit at the races at Saratoga he likes to pick the football brain on organization and discipline.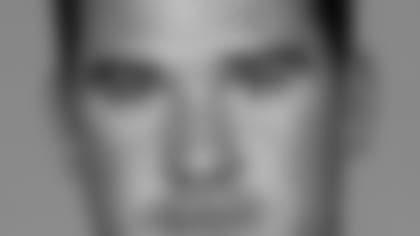 STEINBACH LISTENING:
Now hear this. Bengals left guard Eric Steinbach was SMILING when he said he should ask for more money than a tackle because he plays three positions.
But he knows he won't get more than the $6.5 million per year that left tackle Levi Jones got last week in his six-year, $40 million extension. Although he thinks guards are undervalued ("You have to look at past play, the position"), he's pleased for Jones and admits, "It's tradition; it's great. That says a lot about signing a guy to protect Carson Palmer's blindside."
It's a Bengals tradition not to give big money to guards and with Steinbach's agent looking for $5.5 to $6 million, it's no surprise Steinbach said Sunday the sides aren't close to a deal.
But he did say he won't close the door on a deal even though Jack Bechta, his agent, said he would pretty much shut it down once camp started. But it would have to be a heck of a deal. Asked if it would have to be at least the $5.3 million of Eagles guard Shawn Andrews's recent extension, Steinbach said, "I don't even know what he makes ... I'm not in my room crunching numbers. ... I'm just trying to get ready for the season, and I'm not going to worry about it."
Maybe one of the reasons the Bengals are not going to blow Steinbach out of the water is because they have second-rounder Andrew Whitworth working at left guard after playing 52 straight games at left tackle for LSU.
"There are a few technique things that are different but you have to know what the left guard is doing if you're the left tackle, anyway," said Whitworth, backing up Steinbach while also working at third team left tackle. "The line has been great helping me out. That surprised me, but you do in that room and everybody is willing to help."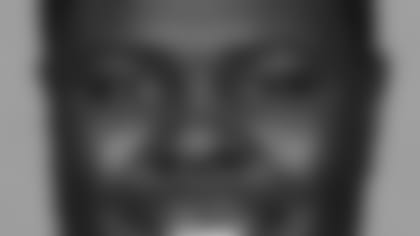 ALL ROOKIES IN:
Third-rounder Frostee Rucker signed a four-year deal before Sunday's practice and received what is believed to be the same $620,000 roster bonus and escalators as fellow third-rounder Ahmad Brooks after the club and agent David Dunn worked out the mechanics of paying the signing bonus.
In order to make room for Rucker, a defensive end from USC, the Bengals cut rookie Arizona free agent punter Danny Baugher. That leaves incumbent Kyle Larson as the only punter on the 85-man roster.
SLANTS AND SCREENS Monday is a big day for free safety Madieu Williams. With the Bengals planning to hit, Williams is going to get the chance to see how his left shoulder is going to hold up after missing all but four games last season with a torn labrum.
He doled out one shot Sunday when the team wore shoulder pads and he said, "No side effects, it felt good. I feel confident."
Williams picked off a Doug Johnson pass that would have gone for a touchdown during the team period, saying it was a zone blitz. Standing in front of his man, wide receiver T.J. Houshmandzadeh, Williams broke it out of the middle of the field. Carson Palmer took six of the 18 snaps in the team period, but his first one was the biggest. With his line collapsing on him on a quick three-step drop, Palmer fought through the forest of limbs to throw an out route. He seemed to ignore the fact his rehabbing knee could have taken a shot even if he just stepped the wrong way.
"You have to. You can't think of it," said Palmer, who looked a little sharper in his second practice. Free agent rookie quarterback Erik Meyer sprained his ankle and looks to be lost for two weeks. Meyer, the Division 1-AA Player of the Year out of Eastern Washington, stumbled with no one near him during a roll-out drill