GEORGETOWN, Ky. - Rookie cornerback Simeon Castille, out of Alabama, climbed the ladder to grab an interception Wednesday morning, and the defensive sideline erupted and mobbed him as if he'd just ran one back against Auburn.
It's just another example of how defensive coordinator Mike Zimmer is changing the culture of a defense that desperately needs love and an identity.
"The coach said last night we needed to show a little more life and excitement and to cheer everybody on and encourage them," Castille said. "I guess they decided to take it a little overboard."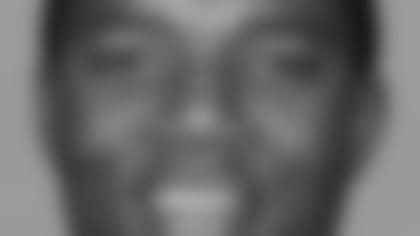 Castille is used to big moments. Ever since he can remember he has watched his father's big play in the 1987 AFC championship game on ESPN. It's a play that should make him feel comfortable in Bengaldom.
Broncos defensive back Jeremiah Castille is the man that forced Earnest Byner's goal-line fumble that poked the Browns out of the Super Bowl when they were minutes away. Castille says his father rarely talks about football, but his son enjoys watching that play that took place when he was 15 months old.
"I'm sure they still remember that play," said Castille of the Cleveland fans.
Legend has it that Byner was about to spike the ball as he crossed the goal line, giving his dad a chance to wrench it free.
"He was close enough to where I would believe that he was (going to spike it)," Simeon Castille said. "That's what my Dad believed. He was about to raise the ball up because he pretty much was walking into the end zone. Yeah, I think that shows you. Never give up on a play.
SLANTS AND SCREENS You can get some debate on how hard head coach Marvin Lewis is running his camp with the 80-player roster limit.
There are some veterans who can't see much of a change in the hard-driving Lewis. But his biggest critic about driving them too hard, wide receiver T.J. Houshmandzadeh, says it's been Lewis' best camp.
"I'm shocked. Everybody gets reps, not just a certain few. It's wonderful," Houshmandzadeh said. "I don't think you could find anybody on the team that doesn't feel fresh the way practice has gone. I guess with the roster limit at 80, everybody benefits."
But Houshmandzadeh didn't practice Wednesday morning because of tightness in his leg and is 50-50 to work Wednesday night. Some felt that Tuesday's work in the 95-degree heat of the afternoon was extremely tough and are bracing for more of the same Wednesday night.
"Ask me after tonight," said one vet. "The big thing is after Friday there are only two double sessions the rest of camp." Right tackle Willie Anderson, the 13-year pro, cringed when he heard Houshmandzadeh's assessment.
"He's going to jinx us saying that. Marvin is going to see that," Anderson said with a laugh. "I don't want to get into it. I think it's one of the hardest camps we've ever had."
Anderson does like how it has started though. He basically had Wednesday morning off in preparation for the night practice and his body seems to be reacting well to working in consecutive days.
"I can live with that," he said. With Houshmandzadeh and Chad Johnson both down, the No. 3 receiver candidates got a ton of work with Marcus Maxwell continuing to get work at Johnson's X spot, Antonio Chatman filling in for Houshmandzadeh at the Z, and rookie Andre Caldwell getting a lot of snaps in the slot.
"That's pretty much all I did today," said Caldwell, a third-round pick out of Florida. "I've played every position so it's really no different."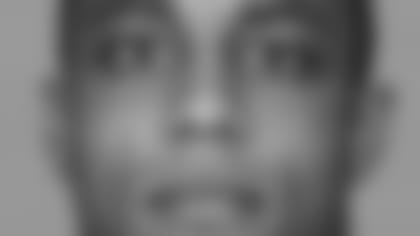 Caldwell looked pretty competent in the blitz session, Chatman looked quick and slippery on underneath stuff, and Maxwell caught everything thrown at him. The one thing missing with Johnson is the downfield bursts.
"I'm glad I could get the work because they blitz so much in the NFL," Caldwell. "In college, you know the blitz is coming. In the NFL you don't know until the last minute because they disguise it so well."
Offensive coordinator Bob Bratkowski is seeing continued improvement.
"(Maxwell) has looked good here and he looked good in the spring," said offensive coordinator Bob Bratkowski, "He has to transfer it to the preseason games. (Chatman) is healthy. When healthy he's an exciting, quick player. He's got the ability to shake free and get good yards after catch." It always happens, doesn't it? The guy playing for the guy holding out, in this case Brandon Johnson for Keith Rivers at WILL linebacker, always seems to be playing well.
Johnson, who played just nine games in Arizona the past two seasons behind Karlos Dansby, had already been penciled in for the nickel passage off a strong spring showing ability in pass coverage. Now he's getting more reps than he ever thought.
"I try to never make the same mistake twice," he said. "The more reps you get, you tend to see twice a lot quicker. I'm really grateful they're giving me a shot."
The 6-5, 224-pound Johnson is an empty blackboard because of his time on the bench in Arizona, but the Brandon who has replaced Landon in name (Johnson) and number (59) has impressed Bengals people with his length and special teams possibilities.
"We didn't rotate much in Arizona with Dansby," Johnson said. "I like that guy. I admire him. He's one of the best linebackers in the league. I played two years behind Karlos and I really learned a lot. Now I guess it's time to let it loose."