Cincinnati is buzzing about Tuesday's Major-League debut of Reds outfielder Jay Bruce at Great American Ball Park. For the second time in a year, the city has been bowled over by the much awaited arrival of a baseball phenom.
Next door at Paul Brown Stadium, the Bengals have no mirror image because the NFL and the big leagues are so different. Both have a draft, but the NFL has no minor leagues or arbitration. Baseball has no salary cap, but none of its rookies are making $50 million guaranteed, either. Not even the $14 million or so Keith Rivers figures to get as the Bengals' No. 1 pick.
John Erardi, The Cincinnati Enquirer's Bill James, reminds us that last year's phenom, Homer Bailey, netted only about a $2 million bonus as the Reds' most ballyhooed pitching prospect in the post-Bob Howsam era.
The money, the system, and the career expectancy are why so many young kids simmer in the minors while just as many are automatically promoted on an NFL depth chart.
But here are our five Bruce-like prospects for the Bengals as they begin their third week of voluntary workouts.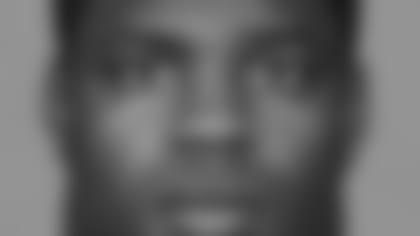 1. OLB Keith Rivers:
It's not the best comparison because there hasn't been the waiting or the anticipation like there has been with Bruce and he doesn't play a position that has the same impact as center field.
But, like Bruce, Rivers has a proven record in the NFL's version of Triple A baseball: Big-time conferences. In this case a USC program that is one of pro football's top feeders.
Rivers and Bruce are both seen as can't miss prospects off their "minor-league" performances that can produce right away and will have to handle the boiler-room pressure those expectations bring. And the Reds outfield and the Bengals linebacker corps are pretty similar in the sense they both badly need a dramatic infusion of youth and athleticism that these guys give them.
2. RB De De Dorsey: He has already made his NFL debut. In fact, he has played more games for the Colts (13) than the Bengals (12) as he heads into his third season. Plus, he's not viewed as an every-down player, so those are two strikes against him in the Bruce comparison.
Dorsey may be more like Austin Kearns because when he got his one chance to start last year he suffered a season-ending high ankle sprain.
But there is a Jay-like sense of waiting and excitement around Dorsey with his eye-popping numbers even though he's touched the ball just 25 times. His 45-yarder last year was the Bengals' longest run in three years and his 8.7 yards per carry on 21 carries are ridiculous. Throw in a blocked punt for a touchdown and let's see more of the kid.
As a rookie free agent out of NAIA Lindenwood, Dorsey has made the climb from Single A pitching. And you'd have to say he dominated the low minors athletically when he was named an All-American defensive back as a junior and an All-American running back as a senior.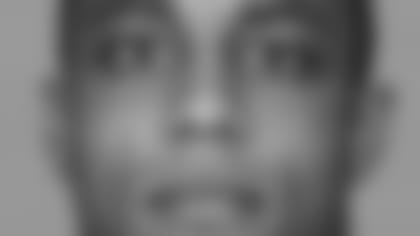 3. WR Andre Caldwell:
He may end up being the best comparison because he could provide a lift right away on offense. Maybe the buzz isn't the same because Caldwell is a third-round draft pick, but the position he plays and the soap operas surrounding it would certainly ratchet up the anticipation. By training camp, he could be drawing Brucian media crowds if You Know Who Does You Know What.
And Caldwell is a proven top minors player, complete with a Triple A ring at Florida in the 95-mile-per-hour pitching of the SEC. If, during the next two years the numbers on the back of his BCS card for 2007 translate (13.6 yards per catch and seven touchdowns), he'll provide a much needed shot of adrenaline into a receiver corps that is so thin behind Chad Johnson and T.J. Houshmandzadeh.
As thin as the Reds in their long-ball department.
4. DT Pat Sims: Another third-round draft pick who excelled game by game in the SEC and has the '07 Triple A numbers to prove it with 11.5 tackles for loss and 4.5 sacks despite playing some games with a cast on his hand.
But he comes to the bigs with more question marks than Bruce surrounding his work habits and intensity beyond Gameday. Where the comparisons come in are what they've done in the boxscores and the vindication they would bring to their respective front offices.
If Sims pans out, the Bengals won't have to hear about Sedrick Ellis for the next decade. If Bruce pans out, the Reds won't be banged for icing him out of the majors last September and through Memorial Day this year.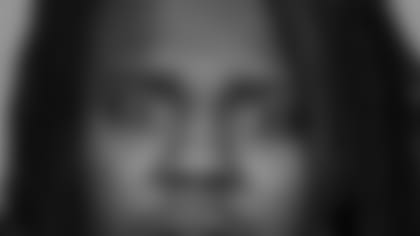 5. DE Eric Henderson:
He's been in The Show the past two years, but hasn't showed up yet. After serving on the practice squad as a rookie and missing all last season with a wrist dislocation, he's still looking to make his debut.
He's got the Triple A numbers.
Whatever, he would have left Georgia Tech as the school's all-time leader for sacks and tackles for loss if he didn't miss seven games because of injuries during his junior and senior seasons. The praise Henderson draws from coaches and his label as a pass rusher on a team with hardly any has been enough to get the fan base excited about him for the past two years.
Even though it's a much bigger deal in football, Henderson switched to outside linebacker last year before switching back to his college position. Bruce made the conversion to center from right in his climb up the ladder.
Richard Skinner, one of the Two Angry Guys, makes the point that Henderson may not make the team while there is much anticipation over Ahmad Brooks moving from the middle to outside linebacker.
But is Brooks a phenom-type after seven NFL starts and getting pulled at middle linebacker for the more experienced Dhani Jones? Plus, he's running second team behind Rashad Jeanty at SAM backer.
True, Henderson is trying to make it as the last defensive end, but there is more intrigue around him because he's a pass rusher with a lot potential that has yet to play. Brooks may also end up as an effective pass rusher on third down.