GREEN BAY, Wis. - Maybe the Bengals don't need a third receiver after all.
When they unveiled their 2008 offense Monday night here in the preseason opener at Lambeau Field, the tandem of running back Chris Perry and tight end Ben Utecht showed there are more ways to skin a jungle cat during the 20-17 victory over the Packers.
Perry, dare we breathe it, didn't look that far off his 2005 form in leading the Bengals in rushing with 42 yards on 11 carries and a touchdown while catching two balls for nine yards. Utecht, the free-agent from the Colts, immediately helped out quarterback Carson Palmer underneath in leading the Bengals with 34 yards on four catches.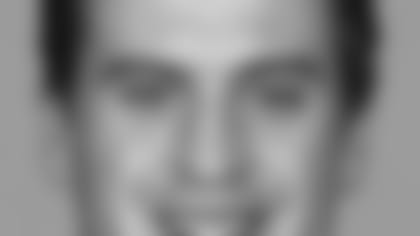 But maybe it was working with backup quarterback Ryan Fitzpatrick in the hurryup offense at the end of the first half that showed best the duo's different skill sets. With Utecht lining up sometimes in the backfield and sometimes split, Fitzpatrick threw twice to him for 16 yards and once to Perry for nine more to set up Shayne Graham's 43-yard field goal with 52 seconds left in the half that made it 17-10, Bengals.
"They are two very versatile and explosive players that can catch the ball," said Palmer after relying on them in his one scoring drive of the night. "They both love the game, too. You've got to beg them to get off the field in a preseason game. They wanted to stay in and get more reps. We need these guys to stay healthy."
Against the Packers, Palmer needed them just to get a first down, which the Bengals didn't get until 10 seconds into the second quarter after three three-and-outs. Perry, playing in his first game since dislocating his ankle in Cleveland 624 days ago, ripped up the middle for 14 yards and then came back to weave outside for six more.
After running back Kenny Watson hunt and pecked for 11 more on two carries, Palmer unveiled his new threat acquired in the offseason in the former Colt. Setting up in a two tight-end, two-receiver set dotted off by one back, Palmer found Utecht five yards away wide open in the middle of a zone and when he raced the rest of the way for a 14-yard touchdown to cut the Packers lead to 10-7 early in the second quarter, it was fitting that Utecht had the first score for a retooled offense.
That's a formation Bengaldom hasn't seen very much since Matt Schobel left via free agency after the 2005 season. "It's a personnel group that keeps the defense on its heels and keeps them guessing because you never know what you're going to get," Palmer said. "We used it more when Matt Schobel was here. Matt Schobel caught a lot of balls when he was here and we think Ben can catch that many and some more. We'll put in some more special stuff for Ben and he can have a big year."
Head coach Marvin Lewis wanted Utecht to do better holding on to the ball (he got dislodged from at least one throw), but the reviews were unanimously raving. Utecht praised Palmer for recognizing the weakness of the defense so quickly.
"That's what you're going to get against a defense like that where the Mike backer drops back into a zone. You're going to get a hole," Utecht said. "Carson put it right there with a great throw."
But it never would have been possible without Perry sparking a running game that had been dead with Rudi Johnson shelved by a hamstring problem and the Bengals just trying to run it three times on their first nine snaps.
After an interception by middle linebaker Corey Mays set the Bengals up on the Packers 25 a few minutes later, Perry gave Cincinnati the lead for good with 8:50 left in the first half on a six-yard touchdown run behind pulling left guard Andrew Whitworth in which Perry smashed through two tacklers just before the goal line. Perry threw down the ball and shook his fist with emotion, but it wasn't because it was his first rushing touchdown since the '05 preseason. He said he just wanted it because the Packers had stopped him the play before for a yard and were yapping about it.
"I don't feel good about it all; it's only the preseason," Perry said. "I feel good ... but I'm just trying to take it game-by-game. I'm just trying to get through Detroit (when the Lions come to Cincinnati this Sunday)."
"He can do so many things well," Palmer said. "You don't really have to take him off the field. He's a fourth-down back, a third-down back. He can run between the tackles. He can bounce outside. He can run routes. He looks as quick and fast as he ever has. He's put on weight. He's more durable now."
While Fitzpatrick got the three points at the end of the half, Palmer appreciated how he used Perry and Utecht to get them.
"(Perry) can stay in the backfield and pick up a safety pressure and get outside with runs," Palmer said. "With Ben, his versatility is he can get back in the backfield on the run game and he can (pass block) in max protection," as well as making those two catches in the drive, one an 11-yarder.
It was far from a smooth show. After the late field-goal drive in the first half, the Bengals backups could muster just 108 yards in the second half.
As wide receiver Chad Johnson tries to find his footing on his ankle (one catch for 10 yards), the other receivers are also trying to find themselves. Marcus Maxwell is the only one who had more than one catch. He had two and one went for a 19-yarder from Fitzpatrick on third-and-11 when he made a nice catch and pivot for yards after catch.
Andre Caldwell made a good 11-yard catch when he came back over the middle to bail out a scrambling Jeff Rowe, but fellow rookie Jerome Simpson got called for pass interference on a play it was declined because the Packers intercepted Rowe's ball thrown in double coverage.