Bengals head coach Marvin Lewis wrapped up his rookie camp Sunday saying all 10 draft picks showed at some point why the Bengals picked them last weekend.
He also said he expected two players who missed all last year with knee injuries, running back Chris Perry and safety Ethan Kilmer, to be on the field when the voluntary camps start May 13. If their schools have graduated, rookies can be on the field again May 20.
After the five-workout session ended at Paul Brown Stadium with a Flying Pig Marathon morning practice, the Bengals signed three tryout players to two-year deals in former Broncos defensive tackle Antwon Burton and rookies Clyde Logan, a wide receiver from Idaho State, and Dan Howell, a linebacker out of Washington.
The 6-2, 325-pound Burton played in Denver the past two seasons, appearing in six games last season and making eight tackles before finishing the season on the practice squad. After he came out of Temple as a college free agent in 2006, he played in one game as a rookie.
Lewis says it's particularly important for his defensive veterans to get here next week ("but it's all voluntary," he said) for camps because of new defensive coordinator Mike Zimmer's scheme. Zimmer, along with new linebackers coach Jeff FitzGerald, have brought a different intensity "being sprayed out on the field." Lewis "A lot of things have been changed; the terminology," Lewis said. "It's a fresh start. It's a challenge to them a bit as well as a physical challenge."
One defender that is going to be there is middle linebacker Odell Thurman after sitting out the past two seasons because of an NFL suspension. He spent Sunday's practice jogging around the field with strength coach Chip Morton, as well as doing agility and position drills.
Asked if anyone made him go "wow" during the weekend, Lewis laughed.
"That's why we drafted them," he said and then went on to praise the quickness sixth-rounder Matt Sherry showed out of the tight end spot. "All 10 guys impressed me."
One play Lewis may have had in mind when he was thinking "wow" could have been Sherry's up-and-out move on No. 1 pick Keith Rivers on Saturday when the tight ends were working against linebackers and safeties, and he beat Rivers down the seam.
"Our two receivers (Jerome Simpson and Andre Caldwell) did a great job that way," Lewis said. "(Sixth-round safety) Corey Lynch made a couple of plays on the ball. Our two young defensive tackles (Pat Sims and Jason Shirley), once we work on footwork, stances, weight distribution, they're going to help us go 'wow.' "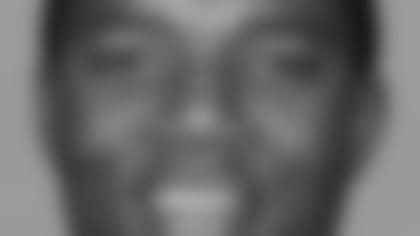 CastilleLewis also singled out free agent Alabama cornerback Simeon Castille for the way he handled himself, but said it's too early to ask if he'll also play some safety. The club has changed another free agent's position and Lewis came away impressed with how 6-0, 238-pound University of Cincinnati defensive end Anthony Hoke worked at linebacker. Hoke's teammate, seventh-rounder Angelo Craig, actually came in lighter at 231 pounds at defensive end and Lewis said "he needs to improve a lot," but he also liked Craig's "length and strength" and "the toughness and fight" he displayed.
Lewis also came away with how the draft board came to life. "There are just some things you can't judge," he said, "until you get them in your practice."
"We can spend 15 minutes in a room in Indianapolis," Lewis said of their meetings with prospects a few months ago at the NFL scouting combine. "We can bring some of them in here (before the draft), as we did. We can send our coaches to spend extra time with them at their campus.
"But you really can't see how they're going to handle a five-day installation. Secondly, the speed of playing football. A timed 40 has nothing to do with actually playing football. The speed of 11-on-11 is a big difference. That matters. A guy's strength and how much man he has to him ... those are things you don't get to see. How much man is in that punch?"
If Lewis was impressed with anything, it was the punch of Sims, Shirley, and fourth-round pick Anthony Collins, an offensive lineman out of Kansas.
"When they lay hands on you, they lay hands on you," Lewis said. "They are big, strong men."
SHAUN WATCH: The feeling out process has begun with former NFL MVP Shaun Alexander and the Bengals. Word is that a bunch of offensive coaches had planned to host Alexander, the former Seattle running back, Sunday night at a downtown dinner.
That probably means Monday is going to involve a physical and a tour of Paul Brown Stadium before the club decides to make an offer. If it does, it has to figure out how much. But as Jim Steiner, Alexander's agent, indicated last week, Alexander would also like to find out what his role would be on a team with Rudi Johnson.
Beyond solid character, excellence in the passing game, and his Northern Kentucky origins, the Bengals have to decide how much of a difference Alexander would make and how much do they need insurance for Johnson. Both Johnson and Alexander are coming off injury-plagued seasons, as well as two-year stats in which they both have averaged 3.5 yards per carry.
Johnson, who turns 29 Oct. 1, is two years younger than Alexander, and has vowed to return to his 2004-2006 form, when he led the NFL in carries and was fourth in yardage. Plus, Lewis has been talking him up.
For his part, Alexander, of Florence, Ky., who set state records for scoring and yards while at Boone County High School, has to decide how much he'll play for. And, how much he'll play after a career he has become one of eight men in history to score 100 rushing touchdowns and is less than 600 yards from 10,000 in his career.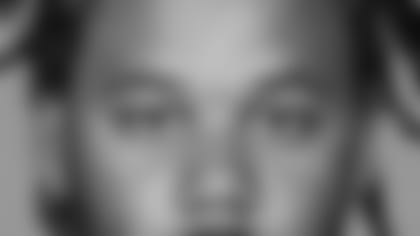 GlatthaarFULL PLATE: Another UC guy making a position switch is Bradley Glatthaar, making the move from running back to fullback. At 5-11, 245 pounds running backs coach Jim Anderson thinks Glatthaar's size and aggressiveness is going to help in the switch. Glatthaar worked out of short-yardage last season in Clifton with a team-leading eight rushing touchdowns on 48 carries.
"He's a thick guy in his legs," Anderson said. "Strong legs. He moves well and I think he can make the transition because of his athleticism and size and that should help him on special teams. He's really got to immerse himself there if he's going to get a spot."
The Bengals would seem set at fullback with Jeremi Johnson still working on a long-term contract. But lately they haven't been enamored with his conditioning and there seems to be a put-up-or-else mentality when it comes to all aspects of the running game. They also have another college free agent fullback in Ohio State's Tyler Whaley.
Glatthaar knows the one thing he'll have to do now is block. Anderson gave him good grades this past weekend for understanding concepts, but the real test —the blocking—won't happen until the pads come out.
"It's all about finishing plays. I'm going to watch the other fullbacks and see what they do," Glatthaar said.
Anderson calls it "blue collar work," which shouldn't be hard for a Cincinnati kid who was foreman of Elder High School's back-to-back state titles. When the Panthers defended in '03, Glatthaar averaged 173 yards per game in the playoffs.
So he, as much as anyone, got a kick out Friday night's alumni dinner. Even though he was two years old when the Bengals went to the Super Bowl, he says he remembers Ickey Woods growing up.
"I guess my favorite was Boomer," he said of Esiason. "For a guy who grew up here and to see guys like (James Brooks and Isaac Curtis), that was fun."
AS ADVERTISED: Rivers showed up for his first on-field appointment at PBS as advertised. He immediately took charge in the middle of the Bengals rookie defense, showing the three other linebackers the way.
"It's something kind of innate in him," Lewis said. "He was kind of bringing that group together. When he wasn't in a meeting, he was watching tape on his own. He already gets it."