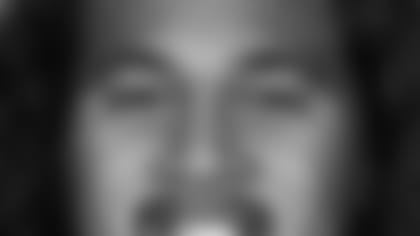 Yes, the Bengals have drafted good, solid character guys. And they have found big-time contributors in the later rounds.
Meet Domata Peko, the Bengals' fourth-round pick from last season who is emerging as a fine defensive tackle stingy against the run and athletic on the pass. But on Sunday a few minutes past noon, his biggest stop in the offseason came at the intersection of Kentucky Route 18 and Turfway Road in Florence, Ky., when he pulled an elderly man out of his Blazer that had flipped onto its roof.
"I saw him get hit in the side and flip. He was OK," said Peko, who didn't get the man's name. "I just thank God there were no kids in the car."
The man's name is Dean Gregg, 74, and he was tracked down Wednesday by Fox 19's intrepid duo of sports producer Rufus Millennor and news reporter Corey McConnell.
"I didn't know who he was," Gregg said. "I come from Detroit and moved to Cannon, Ky., about two years ago, halfway between Corbin and The (Cumberland) Gap, and I got hit when I was up there looking for the horse track.
"I heard this voice ask me, 'Do you need help?' and I told him, 'Yeah, open the door and get me out.' "
Peko didn't flinch and hauled him out. Which doesn't surprise his linemates, who have been impressed ever since he arrived from Michigan State. Just like another fourth-rounder on the line in Robert Geathers, Georgia '04.
"If they keep drafting guys like that, they're going to be fine," said tackle John Thornton. "They don't have to be first-round picks. Look at Rob. He got demoted last year. Rob didn't complain about anything. You can get guys that can play, but can they interact with their teammates?
"If Sam (Adams) can't practice and you need Peko to take all the reps, is he going to complain?" Thornton asked. "He didn't. He had to take Sam's reps, his reps, the scout team's reps. ... When you see a guy with that type of attitude, you don't mind helping him out as much as you can."
Thornton found himself talking about Peko and Geathers to right tackle Willie Anderson right after the Bengals finished their season with three straight losses.
"I was like, 'Man, we need a bunch of guys like Robert and Peko.' Guys who come in and not get lumped into their little cliques and really follow the veterans and stuff like that," he said. "He did a good job of that.
"When I came in, I tried to be a good rookie. I always looked up to the vets. Never make vets feel uncomfortable. You do that stuff with your play. Don't even come in and talk. You like playing with people like that."
You like rooting for people like that, too. Darren Lopresti, a Northern Kentuckian who witnessed the accident and called the station to alert them about Peko's role, told McConnell that he felt the Bengals should get credit for helping after taking so many months of abuse for off-field misbehavior.
Peko didn't mind he was late to church on the drive from his home in Independence, Ky., to Fellowship of Believers in Florence.
"I was running late. About 10 minutes. I think that was a sign I was supposed to help," he said.