The iconic Tim Krumrie at work. Peko shares his position and integrity when it comes to the game.
It turns out that Domata Peko is many things to many people, starting with his Uso who lockers next him at Paul Brown Stadium, Carlos Dunlap.
"He's Santa Claus. He's got the belly and the beard if he dies it white," says Dunlap after Peko has delivered X-Box Ones to the equipment room for every player on defense, his annual rite of the holidays.
When Clif Marshall, who learned the art of strength and conditioning in the Bengals' weight room under Chip Morton, thinks of Peko he never recalls the ungodly numbers he would spit out on the bench press at Ignition Sports even this past offseason. Instead he remembers the day he signed his last big contract and how he bought 100 pizzas and shared them that night with the homeless and poor huddled under the bridges of Cincinnati and Northern Kentucky. 
For another Uso on the defensive line, Wallace Gilberry, he's one of the smartest players he's ever been around.
"I put him up next to Mike Vrabel," Gilberry says. "He practically knows the whole game plan. He's one of the very few I know that can do that. He's calling out plays before they run them. That's rare."
Then there's a guy who never met Peko, but they know each other in another dimension.
"He's an all-day sucker," says Tim Krumrie, the Bengals nose tackle who had nine tackles against the Browns the week Peko was born in Samoa 32 years ago. "I watch the games. That's probably the highest compliment I can give him. They love him because he's an all-day sucker and they know that. You can't teach it. When his opponent watches tape of Peko, he shows up."
"The cowboy hat. The cowboy boots," Peko says. "He set the bar for Bengals defensive tackles. I would just like to play like him. I know he was a tough son of a gun and he would run sideline-to-sideline. I always liked the way he played. We watch video of that Super Bowl."
Peko knows all about the Bengals' folk hero, the two-time Pro Bowl nose tackle that carried Cincinnati's 3-4 defense into Super Bowl XXIII.
On Sunday in the regular-season finale at Paul Brown Stadium against the Ravens (1 p.m.-Cincinnati's Channel 12) Peko plays his 171st game, eighth most in club history, still a season away from Krumrie's fourth most of 188.  Peko also plays his 118th straight game, passing Tony McGee for fifth on the all-time Bengals list, just behind Krumrie's legendary 122.
"I knew I was starting to see his name and that's awesome to me," says Peko, who is interested in that 122 number.
"Where is he at? Wow I'm right there," he says.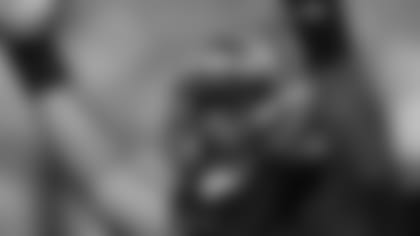 Peko has played the fourth most defensive games in Bengals history.
There is no comparison here. The men played in different eras in different defenses with different responsibilities.  Peko has never been to a Pro Bowl and there's no telling how many Krumrie would have been to if not for the devastating broken leg he suffered for all the world to see in the Super Bowl.
But they are simply connected. Bengals nose tackles playing the game with endurance, integrity and playing the game the way it is supposed to be played and played well.
"The inside guys, the Pekos of the world, they're always around the ball, they're always around the pile. He should take pride in that," Krumrie says. "There can be a fumble.  The guy can cut back. Being around the pile."
The amazing thing about Krumrie's 122 straight is that he played the final 96 of them after some believed he would never play another one when they put the rod in his leg. He refused to leave the team and the Super Bowl that night and made them put him in a wheelchair and give him a beer despite the excruciating pain. He only left the locker room just before the end of the game because they feared he'd go into shock.
Peko's torn knee cartilage that took him out of the only five games of his career wasn't nearly as dramatic. But it also involved extreme grit and the postseason. He had arthroscopic surgery and made it back for the 2009 AFC Wild Card Game.
 "When I hear that, I know what that means," Krumrie says of 118 straight. "Heart. Desire. Determination. Will. Those are the words. Use them any way you want. But those are the words. 'Oh, he hasn't been hurt.' Of course he's been hurt. But he played hurt. Or he got the treatment to overcome it. Mental toughness. That's what he has."
Once you have it, you always have it. Earlier this week the 56-year-old Krumrie spent an hour shoveling out his driveway in Steamboat Springs, Colo.
"Great workout. I feel great," says Krumrie, who has been known to ride his bike 50 miles high into the thin air that is the Colorado Rockies.
Peko runs through his recipe for that reliability, which some believe is the greatest ability in the NFL.
"The first thing I always thank is God because he keeps me strong," Peko says. "Just playing with pad level and technique. Staying in the chute, keeping your feet moving because if your feet get planted they can fall on you. If you keep your feet moving, you can make it hard for them to fall on you. My work ethic in the offseason with Clif Marshall. It's a craft keeping care of your body.
"And the genetics. Being Samoan. We were freaking born to play this game it feels like, my lower legs are like tree trunks. Being well coached. Mostly giving thanks to God."
Peko doesn't want to think about the possibility of there not being a 119th straight game. Or a 172nd game. His contract ends with Sunday's game. He doesn't want to think that Sunday could be the last time running on to the PBS field, so he has pushed aside the emotions as if he's fighting a double team.
"I was just in my car coming in here this morning and I was wondering, 'Is this one of the last times?'" Peko says.  "I don't even want to talk about it because I want to get something done. I love it here. My kids were born here and go to school here. I love the Bengals. But sitting in the car there, it's in the back of your head."
Gilberry is told Sunday is Peko's 171st game.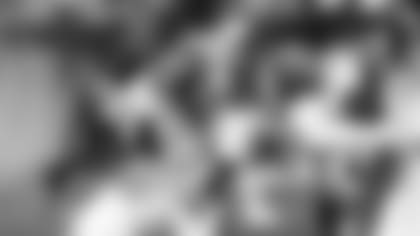 Peko will play in his 118th straight game Sunday, fifth most of any Bengal.
"Danggone," says Gilberry, who has played 123 games of his own. "That' a lot of games. A lot of games. Danggone."
He is, of course, "The Big Uso." He calls everybody else "Uso," which is Samoan for friend or brother. When the defense began to get an identity under defensive coordinator Mike Zimmer in 2009, Zimmer turned to phrases like "The Brotherhood." All of it was made easier by the culture Peko exuded in the locker room.  
But Dunlap sometimes calls him something else other than "Uso."
"That's the Samoan word for rabbit," says Peko, who isn't quite sure of the connection. "I think they were looking for like something that was "Leader of the Pack." A rabbit I guess."
"A great leader. A leader by example," Dunlap says.
They only have to look at 2011 and The Lockout, when teams and players weren't allowed to have contact in the spring and summer after the NFL's Collective Bargaining Agreement expired.
While left tackle Andrew Whitworth took care of the offense, Peko took care of the defense. They ran practices, hosted players, made living arrangements, and when a kid couldn't afford a plane ticket or a room, it was on them.
If you're looking for reasons why the era starting in 2011 is the most successful in Bengals history, you can start there.
"He made sure he got the defense up to Ignition and he watched out for the young guys. He made sure they were able to pay their way," Marshall says.
And Marshall is living proof how players follow Peko. When Peko decided to stay in Cincinnati and work out at Ignition after his rookie year ten years ago, Marshall was just starting out in the venture. Peko brought some teammates and ten years later Ignition is booming and Peko is still bringing guys to him.
"He's a big reason it worked," Marshall says.  "I know all the training he does up here and how hard we've worked with him. But, believe me; he's done more for me than I've ever done for him."
That's usually the way it goes with Peko. On and off the field.
"I've watched his career and he's been steady," Krumrie says. "He's one of these guys you can literally count on play in and play out and he shows up. I don't see him missing his gap a lot. That says a lot for a player. A lot of players jump out of their gaps and running backs take off for 20 yards. I always took a lot of pride in that, And I think he should, too."
The Big Uso. Lapiti. The Leader of the Pack.
Peko answers to them all.
"I don't want to go out like this," he says. "Not with a losing season."