Marvin Lewis in 2003, when he turned it around.

If you believe media reports all indications are that Sunday's game against the Lions (1 p.m.-Cincinnati's Channel 19) is Marvin Lewis' last Paul Brown Stadium game as head coach of the Bengals. The club's current 5-9 state and rather slovenly way his potential exit became public last week has some wondering how the Christmas Eve crowd is going to treat him.


But both old and current players hope they offer him the gift of appreciation if this is indeed it. Seven play-off appearances. Four division titles.  Forty-six Pro Bowl selections. Infinite change in perception of the franchise. One of just five men to coach 15 straight years with one team in the Super Bowl Era.

"Cheer for him? Jump for joy for him," says former Bengals wide receiver T.J. Houshmandzadeh, who was at the biggest Lewis PBS game of them all when his mates realized how far they had come under Lewis in that first year of 2003. "People don't realize what Marvin has done. It's a much better place than when he first arrived."

This will be the 123rd home game for Lewis at 70-50-2. He's got more Bengals' home wins than Paul Brown and Sam Wyche have wins.  Lewis is 10-4 in PBS finales and 3-0 when his team is out of the postseason. He's looking for his 124th overall win, which would put him one behind Jim Mora and 26th on the all-time victory list.

It's a tad awkward. Lewis has told his players about as much as he's told the media despite the reports. Which is next to nothing.
"

I haven't thought about that," said quarterback Andy Dalton after Thursday's practice. "He hasn't said anything. Just finish strong. It's hard to talk about something when you don't know the details."

The top ten list of Marv PBS games always starts with that first season's win over undefeated Kansas City.

That 24-19 verdict on Nov. 16, 2003 put the Bengals at 5-5 and in first place that late in the season for the first time in 13 years. It's a pretty easy list. Shuffle them up any way you want, but, for the most part, these are your ten.

"That's the game Chad (Johnson) guaranteed," says Jon Kitna, the man who quarterbacked that win with lethal precision.  "I loved it. I loved it. That meant our players couldn't hide. Up until then, we'd play but nobody knew if we won or lost. That was our first game on the national scene and people found us."

Current safety George Iloka was a mere middle schooler back in Houston that day the 9-0 Chiefs fell. But he knows his history.

"He hasn't told us (it's his last game)," Iloka said. "He's been here 15 years and brought the organization from one point to another. They always say leave things better than you find them. At the very least you can say that. If it is his last home game, he deserves applause, if not a standing ovation. I think he deserves that."

1. 11/16/03 - Win over the 9-0 Chiefs

2. 10/12/15 - OT win over two-time NFC champ Seattle after down 17 points

3.  12/28/14 - Dre Kirkpatrick picks off Denver's Peyton Manning twice in the last few minutes to send the Bengals to the postseason

4.    10/6/13 - A 13-6 win over the Patriots. The Bengals end Tom Brady's streak of 52 straight games with a TD pass

5.   9/27/09 - 23-20 win over the Steelers when Carson Palmer hits wide receiver Andre Caldwell from four yards out with 14 seconds left.

6.  11/28/04 - 58-48 victory over the Browns that is the second highest scoring game in NFL history

7.  10/30/05 -  A 21-14 win over the Packers where a tipsy fan does what a generation of defenses can't do and stops Packers quarterback Brett Favre in the last minute when he swipes ball out of his hands as Favre drops back to pass.

8. 9/10/07 - The Bengals' opener against the Ravens is part of the Monday Night double-header and PBS is as loud as ever, particularly with a goal-line stand in the last minute that preserves a 27-20 victory.

9. 10/2/11 - The first PBS win for Andy Dalton and A.J. Green is also Dalton's first fourth quarter comeback after trailing 17-3 at the half against Ryan Fitzpatrick's Bills. In the final 1:48 Dalton takes them 56 yards for Mike Nugent's walk-off field goal in a 23-20 win.

10. 1/9/16 - The Brawl in the Paul I. Backup quarterback Andy Dalton engineers a 16-point fourth quarter  to erase a 15-0 deficit to the Steelers in a Wild Card Game and puts them within 1:23 of their first post-season win in 25 years. But running back Jeremy Hill fumbles, Steelers quarterback Ben Roethlisberger comes back from injury, and the Bengals commit two 15-yard penalties to give up a field-goal at the gun.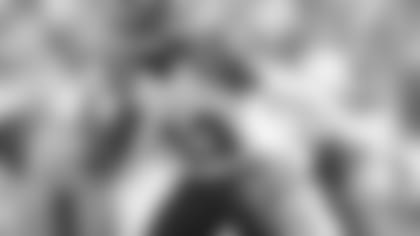 George Iloka doesn't know if it is Marvin Lewis' last PBS game as coach.

Thanks to Lewis, Kitna was in the middle of the NFL's Comeback Player of the Year season and he was all of that that day. He had a 102 passer rating, threw two touchdowns, and made sure the Bengals didn't turn it over.

Go back to that day and after playing in half-empty houses for his eight seasons, right tackle Willie Anderson had this to say about the sell-out crowd: "The best teams in the NFL have that hostile home field and that's what our fans did for us today. The way they were chanting for our defense. They made it a hostile environment, and we fed off them."

"That was a good Kansas City team that was really rolling," Kitna recalled Thursday. "Priest Holmes. Trent Green. Tony Gonzalez. Our defense played great. We were just getting our footing. We were coming off some big home wins (Baltimore and Houston) and the crowd was really into it. If I remember correctly (the Chiefs) had a couple of false start penalties."

Kitna had been trying to get his footing in the previous two seasons after he signed as a free agent from his hometown of Seattle. When the 2002 season imploded after head coach Dick LeBeau failed to pull the trigger on any of the quarterbacks, Lewis came in and settled on Kitna right away despite the presence of No. 1 overall pick Carson Palmer. When they were 1-4 after an overtime loss in Buffalo, Lewis called him into his office and said he was staying with him because he had watched the tape, felt he was playing well, and 
thought needed people around him to play better.

"I felt that spoke volumes to me and to the rest of the team," Kitna said. "Everyone knew he was in charge. He set the direction. We had a lot of good players, but they had to stop all that high school stuff they were doing. Marvin made it professional. He walked into the locker room and had instant credibility. He didn't come from the AFC West. He came from that division and he knew the teams and what it took to play them."

One of those good players was former first-round pick Peter Warrick. In his fourth season the most exciting college football player ever had struggled with three quarterbacks in the pros but this day he played the PDub of Florida State. In a six-minute span in the fourth quarter he returned a punt 68 yards for atouchdown and caught Kitna's 77-yard bomb for another TD.

"He took over the fourth quarter," Kitna says.

When Warrick came to visit a couple of weeks ago during the First 50 celebration, he made it clear that he detested the reputation of the Chiefs' Dante Hall, at that time the best returner in the game.  It drove him to bust one.

Houshmandzadeh (hamstring) was inactive that game and he was on the sidelines right before the punt when Warrick told him, I'm going to seal it with a kiss."

Then he kissed it good-bye when Kitna jacked the 77-yarder to him six minutes later.

"That was a route a guy might have run 100 times and one time he might score on it," Kitna said. "But he ran it the one time like he was going to score. He was playing like he did in college and I honestly feel like if he didn't hurt his knee we would have made the playoffs."

But they made it to respectability. It was 8-8 and after 2-14. It was beating the unbeaten.

"That's the game we got our confidence," says Houshmandzadeh, then in his third season.  "Up until then, I remember something bad would happen and we'd be down 10-0 early and we'd say. 'That's it.' But after that game, we were like, 'We've got this. We've got time.'"

If Lewis is out of time in Bengaldom, Houshmandzadeh says they won't bow out.

"They might be better, but he set the foundation for it," said Houshmandzadeh, who saw him seal it that PBS day against the Chiefs.