After a week of the "NFL's Nastiest Rivalry," now we have a quaint New England matchup.
After a week of trash talking and hating, we have measured words and respect. A week after Marvin Lewis used a model on Bill Cowher, he modeled Bill Belichick. After a week the Bengals looked in the mirror, the Patriots are looking back through the looking glass.
It is Cincinnati-New England.
Even Chad Johnson called the Patriots head coach "Mr. Belichick."
"A team a lot of people have respected for a long time," said Carson Palmer, that famous Steelers hater. "We've respected them, admired the way they play, and admire the way they stick together as a team and come back."
Sure they do, because if the Bengals closely resemble the defending Super Bowl champion Steelers in their hot Western Pennsylvania makeup, then they also emulate the team that won it all the two previous years with Patriotic cool and professionalism.
New England strong safety Rodney Harrison set the record straight Wednesday in a conference call with the Cincinnati media when he correctly corrected the long-held view that the Patriots won three of the last five Super Bowls with just elbow grease and Belichick's smoke and mirrors.
"What is a star? Stars are the sky," said Harrison, a two-time Pro Bowler. "We've got some guys that can play football. Look at guys like Willie McGinest, myself, Richard Seymour. Look at Adam Vinatieri, Tom Brady, Larry Izzo (all Pro Bowlers) and you say we're not stars. Those guys have reached the pinnacle of their individual careers as well as a team collectively winning Super Bowls. Look at Roosevelt Colvin. He had 10-plus sacks for the Chicago Bears. You sit there and say we're not stars and time and time again these guys get the job done in the biggest games of the year."
OK. Maybe "no stars" is a little strong. And the Patriots are in transition now that some of those Pro Bowlers and Super Bowl MVP Deion Branch are no longer there.
But after all, that perception of the Patriots being "The Ultimate Team" began right here in Paul Brown Stadium on Opening Day of 2001 when after a mixup they decided to run out their starters as a unit instead of being introduced individually. They liked how it felt and they ended up winning their first of three titles that season despite the 23-17 loss to Jon Kitna in his Bengals debut.
It's one of the things Lewis and the Bengals have modeled after Belichick and the Patriots.
This is how Harrison better described the New England creed.
"Guys that just come in and play with class and don't bring a lot of attention to themselves," Harrison said. "They don't worry who gets the credit, who gets the fame. That is so important when you're building a team and have a team. We don't need motivation. Our coach doesn't have to really come in and motivate us because we still have our core of the veteran guys that really set that foundation, that set the example day in and day out." If that isn't what Lewis has been preaching to the Bengals locker room for four years, then what is? While the Bengals off-field problems have engulfed the public's fancy with two of their young stars in Odell Thurman and Chris Henry, it is the quiet, professional depth of faceless pros like running back Kenny Watson, tight end Tony Stewart, wide receiver Kelley Washington, and defensive end Robert Geathers that have the Bengals at 3-0.
"He never complains. He comes in and just does his job," said wide receiver T.J. Houshmandzadeh after Stewart recovered Sunday's key fumbled punt.
"They're the nuts and bolts of what you do," Lewis said the day after the win in Pittsburgh. "They're the guys you can count on. They get that look in their eye on Sunday. Kenny made some big plays for us yesterday. He had a big run. We gained 12 yards when it was third-and-15 to help punt position before Pittsburgh's final drive. That was a big play. Then there was the big draw before the touchdown. Kenny continues to do good things for us, both on offense and special teams."
Belichick, the former special teams coach, noted how effectively Watson filled in for Tab Perry on kick returns because that's the kind of stuff that he notices and is going to put him into the Hall of Fame.
"They're very good in the kicking game," said Belichick after extolling the Bengals' big-play offense and turnover-happy defense. "That's part of the game that gets overlooked, but the blocked field goal was a big play (in Pittsburgh) , and they got the muffed punt. You can't overlook that phase."
If the Patriots have grinding, anonymous guys like Kevin Faulk and Ellis Hobbs, then the Bengals give you tight end Reggie Kelly.
"We've got a lot of guys that understand their role on this team. The guy that comes to my head first is always Reggie Kelly," Palmer said. "He's a great player, a great pass catcher, and a great run blocker. He's good at everything he does but he doesn't get a lot of recognition. He doesn't get a lot of balls. He doesn't get a lot of touchdowns. But he understands his role on the team and he's fine with that. He understands he's not going to be the guy catching a ton of balls and going to the Pro Bowl. He understands he's a workhorse who's behind the team doing his job."
Belichick and personnel man Scott Pioli have been praised for building "The Patriot Way," filling the roster with a mix of serviceable veterans and promising kids who are committed to 'The System.' Some segments of the Boston Sporting Press believe the Patriots are so deeply programmed that they refer to them as "The Stepford Team" on first reference, and doesn't that sound familiar, Cincinnati, about the talk of the Marvinized Bengals?
But the Patriots have a plan and a system and Bengals defensive end Bryan Robinson sees that happening in Cincinnati.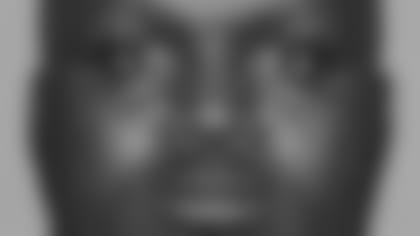 "Marvin definitely knows what he wants. Yeah, I think there is a Marvin Way," Robinson said. "He's going to plug in players that give us the best chance to win.
"If you look (at the Patriots), they've got guys like (Mike Vrabel and Ty Warren) and I don't want to start spitting out all kinds of numbers. They've got a lot of core guys that might not make the Pro Bowl. But as a player when you line up against him, you know they're Pro Bowl caliber."
Robinson looks at a guy like Geathers, who just keeps doing what is asked at any spot he's put in and he already has four sacks.
"They pretty much go out there and do their business every week and that comes from Marvin," Robinson said. "Blue-collar guys with that work ethic. He loves guys that have that same mentality."
About 80 percent of all this is just having a plan and sticking to it. That's what Belichick praised the Bengals for on Wednesday.
"Mike (Brown) has taken criticism down through the years. He should do this, he should do that," said Belichick of the Bengals president. "But he believes in what he believes in and I think you have to give him a lot of credit for sticking with it and this team has steadily improved over the last several years. Marvin's done an outstanding job. It's obvious the players really believe in their system. They play hard. They play the way Marvin wants them to play."
What Belichick likes is the mix of the Bengals roster. He says they have solid veterans at every spot, as well as emerging young players that are either among the best in the league or already there. He says you always have to have role players, but more than that, you need a mix of them in order not to end up with an old roster.
Lewis and Brown are clearly working off a similar blueprint. The third-year Geathers shares the team sack lead with the sixth-year Justin Smith. First-round pick Johnathan Joseph's key pass defensed last Sunday complemented six-year vet Deltha O'Neal's interception.
There are other Belichickian items to compare. Lewis made no bones Wednesday about talking with the New England braintrust during the offseason. Pioli is a friend from a shared season in Baltimore and they have a kinship in scouting.
"I've learned a lot," Lewis said of the Patriotic model. "I think the strength of the middle of your team is important. When we lost a little bit last year, we made sure we went back and added to that. Brian Simmons, Dexter Jackson and Sam Adams have been added to strengthen our team down the middle where we really faltered last year. I know in speaking with their people during the offseason, they felt like they had a dropoff when they lost Ted Bruschi, Ted Johnson and Rodney Harrison."
The Pats also approach the salary cap in a similar fashion by not getting strapped down very often in future years with big signing bonuses and not carrying around a lot of dead money. But maybe the biggest similarity comes in not having the tolerance for players that don't want or fit the system. Ironically, one of the biggest examples of that was the Bengals trading disgruntled Corey Dillon to the Patriots for a second-round draft pick before the 2004 season named Madieu Williams, arguably Cincinnati's best defensive player.
"It's clearly a situation that worked out well for everybody," Belichick said. "They've got a great back in Rudi (Johnson), they were able to obtain value in Madieu Williams, who has been a good, solid player for them in the secondary, and Corey has been a big part of our success the last couple of years."
Belichick gambled the irascible Dillon would buy the team concept, much like Lewis took a shot in a trade about the same time that April when he rolled the dice that Deltha O'Neal would respond to his coaching style. Both have gone to Pro Bowls in their new uniforms.
"What (the Patriots) say is, 'I realize you're a fine, fine player. But this is where we're going to go. And at that point, you know we love you, but you're going to play for somebody else. We're going to unwrap the next guy, and we're going to play,' " Lewis said.
If that doesn't sound like Takeo Spikes going to the Bills or cleaning out Odell Thurman's locker, what does?
"They've overcome injuries. They've overcome shortcomings here and there, and guys expanded their roles," said Lewis, who was talking about the Patriots but thinking about the Bengals.