If the Rams' Isaac Bruce and Torry Holt were once the "Greatest Show on Turf," are the Bengals' Chad Johnson and T.J. Houshmandzadeh now "The Best Damn Hands in The Land?"
Bruce and Holt are old school and cool and turn-of-the-century smooth. Johnson and Houshmandzadeh are the new breed; hot to the touch and a touch on a hot streak.
The only thing they have in common are the numbers that make them the best receiving duos of their respective eras. But when they step on the field for the Elias Stats Bowl Sunday at Paul Brown Stadium, the franchise tag team of Bruce and Holt try to outplay the tandem that has supposedly supplanted them.
"They were the best when I got in here," Houshmandzadeh said after Wednesday's practice. "You always look toward them ... and they're still one of the best playing now.''
But Houshmandzadeh says he and Johnson are the best now, and with Houshmandzadeh on pace to tie Holt for the seventh-greatest receiving season of all time with 117 catches, and Johnson and Houshmandzadeh projected to get to 900 catches faster than Bruce, maybe he's right.
CHAD JOHNSON'S 104 NFL GAMES: 543 catches for 8,052 yards, 14.8 avg., 47 TDs
ISAAC BRUCE'S FIRST 104 NFL GAMES: 525 catches for 8,188 yards, 15.4 avg., 53 TDs
TORRY HOLT'S FIRST 104 NFL GAMES: 576 catches for 8,968, 15.6 avg., 51 TDs.
With Houshmandzadeh leading the NFL with 88 catches and Johnson fourth in receiving yards with 1,127, the Bengals have an edge on the Rams duo with 165 catches for 2,041 yards to 114 for 1,479 yards.
But the 35-year-old Bruce and 31-year-old Holt are adding gas to the Rams' closing run and ran rings around the vaunted young Falcons cornerbacks last week. Bruce scored a touchdown for the second straight week and moved past Cris Carter into fifth place on the all-time yardage list with 13,911 while Holt grabbed 92 of his 135 yards in the first quarter.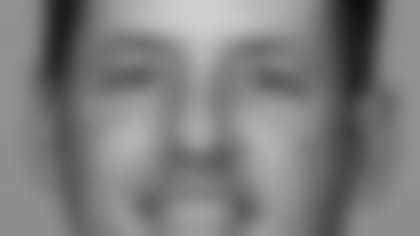 "Those two guys are extremely, extremely mentally tough," said Bengals quarterbacks coach Ken Zampese, whose NFL apprenticeship really began as a Rams offensive assistant when he coached the pair at the height of the Rams passing game from 2000-02.
"You learn what a pro is real fast," he said of the experience. "They're committed to preparing for each game. At that time, there was a lot of detail in that game plan and they had a lot of different responsibilities, and they took a lot of pride in that. They didn't want to let the other guy down by not having the business at hand."
And they've got the one thing on the hand that Chad-Housh want.
Each in their seventh season, Housh-Johnson are still trying to figure that out. Johnson continues to close off the media in this season of his discontent. On Wednesday he was scheduled to do the St. Louis conference call but didn't come through and the Rams media got local boy Justin Smith instead.
BRUCE'S 1995 SEASON: 119 catches (fifth all-time) for 1,781 yards, 15.0 avg., 13 TDs
HOLT'S 2003 SEASON: 117 catches (seventh all-time) for 1,696 yards, 14.5 avg., 12 TDs
HOUSHMANDZADEH's 2007 SEASON (Projected): 117 catches for 1,218 yards, 10.4, 15 TDs
Houshmandzadeh, meanwhile, admitted he blew his cool during Sunday night's loss in Pittsburgh. "I played the worst game I've played since I've been a starter here," said Houshmandzadeh of the 2004 season. "I (usually) get on the referees, but I think I just worried about not getting the call too much. Even though I was being held every play. And they never called it, so once they didn't call it the first few times I should have just left it alone. I just didn't play well mentally and physically."
But it's that fire that has fueled Houshmandzadeh's rise from seventh-round draft pick to Pro Bowl frontrunner. Bengals quarterback Carson Palmer said he didn't notice anything different until Houshmandzadeh got pulled late in the game.
Johnson's histrionics and Houshmandzadeh's competitive streak as long as his pony tail and name are a direct contrast to the under-the-radar Bruce and the blue-collar Holt.
"All of them are great receivers," said Bengals backup quarterback Ryan Fitzpatrick, who played for two seasons with the Rams. "But they've got completely different personalities."
Holt caught Fitzpatrick's first NFL touchdown pass and the two have had a bond since.
"Torry's the leader of that team. He's vocal, but he's not flashy," Fitzpatrick said. "Isaac is the same way, just going about his business. But he's super productive. Torry has more catches (this year), they try to isolate him a little more, but Isaac is as fast as can be. He looks like a rookie and what he has going for him is all that experience. I don't know if you look at the all-time receiving stats, but he's at the top and he's not done and he's not going to be for a few more years."
Bruce's numbers—the 1,3911 yards on 929 catches—have been amassed since 1994, when the Bengals duo was in high school. Johnson's numbers could begin to compare. If he doesn't miss any of the 68 games left on his contract and he continues the pace he has set in the 60-game Carson Palmer era, Johnson would end the 2011 season with pretty much the Isaacian numbers of 13,948 yards on 946 catches, the fastest man to that number other than Jerry Rice.
Johnson and Houshmandzadeh are also chasing Bruce and Rice on another front even if it is a projection. If Johnson continues at the pace he has set since 2004, his 900th catch will come in his 165th game, and 21 quicker than Bruce, third-fastest on the list, and if you take Houshmandzadeh's numbers starting from '04 he would get there before Bruce, too, with 173.
FASTEST WIDE RECEIVERS TO 900 CATCHES
Marvin Harrison, 149 games Chad Johnson, 165 (projected) Jerry Rice, 168 T.J. Houshmandzadeh, 173 (projected) Isaac Bruce, 186 Cris Carter, 192 Tim Brown, 202 Andre Reed, 208 Art Monk, 210
Not only is Houshmandzadeh making a run at Holt's 117 catches in 2003 and Bruce's 119 catches in 1995, but he's also thinking about playing until he's at least 36.
"Minimum six more years because I didn't play my first three," Houshmandzadeh said.
So if he doesn't miss any of the 100 games he has between now and six more full seasons and he keeps on the same pace he's been on since he became a starter, he'll finish with 979 catches for 11,665 yards. On this current all-time receptions list, that would make him fifth.
But Bruce figures to top that mark and so does Holt, with 784.
And not only is Houshmandzadeh chasing these numbers, but he's seen many of them because he has made it a point to watch every one of Holt and Bruce's catches for the past few seasons.
"Torry Holt probably has learned a lot from Bruce," Houshmandzadeh said. "He's a real smooth route runner. Long stride. But smooth with it. Real smooth. Torry Holt runs good ones. He sets you up. He's got nice soft hands to pluck the ball out of the air. They were the best receivers (tandem) when I came into the league. They were the guys. Isaac Bruce and Torry Holt."
Who will be the guys Sunday?