Updated: 3-7-08, 7:25 p.m.
Landon Johnson turned out to be as reliable in his exit as he was in leading the team in tackles from all three linebacker spots during three of his four seasons in Cincinnati.
"I've got nothing bad to say about anybody with the Bengals," Johnson said Friday, sitting on the plane that would take him to his new home in Charlotte. "They drafted me and no one else did. I appreciate the opportunity."
But the Panthers seemed to appreciate him just a little bit more when they got him to agree to a three-year, $10 million contract after two months of pretty much silence from the Bengals until Thursday night and their counter to Carolina.
The magic number had always thought to have been $3 million per year, and the Bengals apparently weren't going to go there, even Thursday.
"It seemed like one of those deals if you come back, fine. If you don't come back, fine, we've got plenty of linebackers," Johnson said. "(The Panthers) were excited abut having me come down here and play and they think I can help their team and, sure, that always has something to do with it."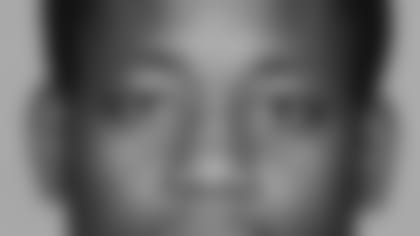 A third-round pick out of Purdue in 2004, Johnson became known as one of the high-character Bengals. Deeply religious, Johnson stoically never missed one of his 65 games despite limping off the field countless times and almost always returning. During his rookie training camp he opted not to have shoulder surgery and played the season in a harness.
One of the things that may have stung was the Bengals' decision to offer Johnson and Dhani Jones pretty much the same contract even though Jones arrived off the street in September.
"I know it's a numbers game," Johnson said. "They're trying to sign guys for the lowest amount so they can sign other guys. It's nothing personal. It's a business."
The Panthers look prepared to make Johnson a starter since he's the most high-profile free agent that has visited Charlotte. They may be trying to find a replacement for Na'il Diggs, an eight-year veteran who turns 30 before the season. Diggs is the starting weakside linebacker next to two first-round draft picks in middle linebacker Jon Beason and strongside backer Thomas Davis.
"Of course, you always have to prove yourself on the field," said Andy Simms, Johnson's agent. "But we got the sense from Carolina that he would get a very good shot. I never got that answer (if he would be a starter) from Cincinnati and I asked several times. He knows the personnel there and, ultimately, i don't think he was worried about that."
Despite starting 53 games, Johnson apparently was still viewed by the Bengals as more of a backup. With Jones in the fold for three years, he would appear to move into the spot where Johnson began last season, on the weakside.
Johnson did provide insurance in the middle, where Ahmad Brooks is unproven and Odell Thurman hasn't played in two years. If both pan out, Brooks and Thurman could possibly play either middle or weak.
No deal looked to be imminent in the wake of Colts tight end Ben Utecht's visit to Cincinnati on Thursday, but both sides have mutual interest, agent Chris Murray said Friday.
"He really enjoyed the visit. They really took care of Ben and his wife," Murray said. "I would say there is a lot of interest on both sides."
But since Utecht is a restricted free agent, things tend to move a little more slowly with everyone knowing that the Colts have a week to match an offer sheet. So he's headed to the Jets on Monday and probably to New Orleans later in the week. If the Bengals sign him, he won't cost a draft pick because he came out of Minnesota as a free agent.
The agent for former Colts and Bills defensive lineman Larry Tripplett said his client visited Cincinnati Thursday. Joby Branion hasn't talked deal with the Bengals but Tripplett feels the team is a fit. Tripplett, 29, started every game for Buffalo the past two years and last year had a sack, forced fumble, interception, and 35 tackles.
No deal is percolating for Patriots safety Eugene Wilson. Wilson's agent, Jim Sims, indicated Thursday his client may be close to wrapping up his visits with a stop in Tennessee. He's also visited the Buccaneers, Steelers and Jets. Sims says he has offers from several teams, but not from the Bengals and has yet to line up a visit to Cincinnati.