Carson Palmer, the only man who has ever thrown for more than 4,000 yards and rung up a triple-digit passer rating in Bengals history, is officially under the microscope after opening the season with the two worst passing performances of his career.
Four of his five worst games have come in the last seven outings stretching over two seasons. But those who see him every day don't see a difference between the Pro Bowler of 2005 and 2006 and the guy trying to get this offense back on track.
"The guy is one of the top quarterbacks in the league," said defensive tackle John Thornton.
"He's the same guy we've had," said quarterbacks coach Ken Zampese. "Coming into Year 6 you expect there to be a jump in technique, decision-making, knowledge of the offense. Which there has been."
"It's a matter of getting timed up with his receivers," said Bengals radio analyst Dave Lapham. "No OTAs. No training camp. It's like they're in training camp. Everyone is past training camp and in the first stage of the season. They're behind. It's just timing. Make some plays. Get some rhythm. Get some confidence. Get that swagger back."
Thornton does see one difference.
"He didn't have his guys all offseason and most of training camp. I would think that would affect anyone," he said. "It hasn't exactly been smooth sailing for him when his main guys aren't here."
Those guys, of course, are Pro Bowl receivers Chad Ocho Cinco and T.J. Houshmandzadeh, who both opted to miss voluntary workouts and then got hurt for much of training camp.
Houshmandzadeh insisted after Sunday's game and again Monday that he and Ocho Cinco are getting separation from defenders, but observers such as Lapham aren't so sure.
"If they are, I don't think Carson is seeing it," Lapham said. "He's not getting the ball out of there quickly."
There is also the fact that The Ocho is playing with a serious injury, a type of separated shoulder that have caused many to sit out the season and opt for surgery.
"I don't blame him, but it looks like he's protecting it," Lapham said. "He can't be at 100 percent."
Although the duo is already 22 catches behind their Pro Bowl pace of last season and Palmer is eight touchdown passes behind his '07, Lewis saw enough improvement from the receivers Sunday to be encouraged.
"We've talked a lot about those two guys. I would go back to (the value of) practice," Lewis said. "They had a great week of practice last week. They were starting to get back to where they should be. But that was like their second and third weeks of training camp. Now they should be at the point where they should play faster and better this week."
It should be noted that three of Palmer's five lowest-rated games were played on Star Wars' Planet Hoth with everything but the tauntaun.
There was Sunday's Hurricane Ocho with gusts of up to 40 miles per hour. And in last December's two games, the Bengals hosted the Browns in
18-degree wind chill and winds approaching 30 miles per hour and played in the rain in Pittsburgh on the horrendous Heinz turf.
Zampese and Palmer agreed during the offseason that his knowledge of the offense and his ability to execute allowed the coaches to put more on his plate when it came to freedom running the show. Zampese hasn't seen anything to reign Palmer in and says he saw improvement Sunday.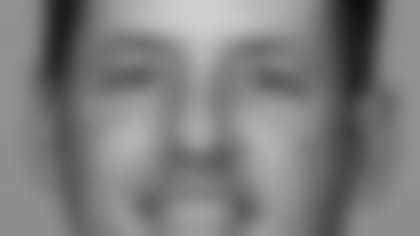 "If you watched Tennessee's pass rush (seven sacks last week), for them to get around the corner one time in the game is pretty good," Zampese said. "We talked a lot about depth in the pocket last week and how we're going to help our tackles by not being as deep as we have been. And it worked for us. He got touched around the outside one time.
"It was much better. His throws to the left were much more accurate than people would remember from a year ago. There were a couple in this game."
Zampese also likes the way Palmer is throwing. "I just wish we'd end up being a little more accurate and our timing get better with our outside guys," he said.
Lapham shakes his head at the assertion that Palmer hasn't been physically right since he tore up his knee Jan. 8. 2006 in the Wild Card game.
"He's put up big numbers since then, so I don't think so," Lapham said.
Houshmandzadeh can't put his finger on it. He says Palmer's ball still has the same zip and they hook up in practice, "but practice is different than a game," he said.
"Everybody is different who plays offense because we're not doing what we normally do," Houshmandzadeh said. "He looks cool to me. It's just not happening for anybody."
Other speculation says the Bengals have concentrated so much on running the ball that it has taken away from the pass offense. On 26 third-down plays, they've run it nine times.
"Very few teams who pass the ball well also run the ball well," Houshmandzadeh said. "But running the ball should help us because it brings more people down into the box."
One school of thought says the Bengals won't be able to do that until they raise their running game to four yards per rush and they've got a long way to go because they're only at three.
Until then, Lapham hopes Palmer doesn't put too much pressure on himself in trying to do too much.
Lewis is thinking the same thing and chalks that up to Palmer's first interception Sunday when he fired a ball into the wind late in the third quarter and it was underthrown to an open Houshmandzadeh at about the Titans 5.
"Yesterday he had one bad throw, and he knew better than to make that pass," Lewis said. "We had the ball at their 30-yard line. We should have waited to let other things happen before making that throw. He has handled making the mistakes well, though. We just don't want him to press. The team doesn't need to press, because when you press, that's when you make mistakes."
PALMER's LOWEST RATED GAMES AT GLANCE
35.3 - at Baltimore 9/7/08 (L): Opener against NFL's most complex defense 41.4 - Tennessee 9/14/08 (L): Played in remnants of Hurricane Ike with gusts in the 40-50 mile-per-hour range. 43.4 - Baltimore 9/26/04 (L): Third NFL start and first against Ravens 44.8 - Cleveland 12/23/07 (W): 18-degree wind chill and 30 mile per hour winds. 51.6 - at Pittsburgh 12/2/07 (L): Rain on treacherous field.