The Bengals play the Colts Dec. 7 in Indianapolis, but the biggest event of the day won't happen during the game. That's the day Carson Palmer says he'll start the throwing part of his rehab for an injured elbow.
It's a day that won't live in the infamy of Bengaldom. It's merely the beginning of a gradual throwing program that is going to intensify over several days and is going to determine if Palmer needs surgery to correct a small tear of what has been reported as his ulna collateral ligament (UCL). The UCL connects the ulna to the humerus, which is the upper arm. The ligament is attached in three places and apparently Palmer slightly tore one of the attachments in the Sept. 21 game when Giants cornerback Corey Webster hit him on a blitz as he was about to release the ball.
Palmer is trying to avoid the surgery, but the blueprint for the operation and recovery is the surgery that Panthers quarterback Jake Delhomme underwent in October 2007 for a similar but much more serious injury. Delhomme not only had a complete tear of the UCL, but he had a hole in his bicep repaired as well as some other work done on the muscle. He was back by the voluntary workouts around Memorial Day and he's having a solid season leading the Panthers into playoff contention.
Palmer, who now sounds like an orthopedist after visiting countless doctors, said Monday that he has spoken to Delhomme and is confident that if he needs surgery "the worst-case scenario" is that he would be back for training camp at the end of July. Typically patients can start throwing a Nerf football somewhere between four to six months after the surgery. Delhomme began tossing lightly about late February and early March.
"He's as accurate and has as powerful an arm as he had before he tore it," Palmer said. "There has been a successful surgery and that's what I'm shooting for."
Palmer says the timeline for a return is "up in the air" because what has been described as "Tommy John Surgery" has rarely been done on quarterbacks. Among the doctors he has consulted is the cream of the crop for major-league pitchers, including the surgeons at the Kerlan-Jobe Orthopaedic Clinic in Los Angeles, where the Tommy John surgery was perfected by Frank Jobe.
"Typically baseball guys take eight months," Palmer said. "I think my recovery would be faster because professional pitchers don't have the same stresses, the same forces on the elbow as quarterbacks do."
Palmer answered the critics that want him to have the surgery now in order to speed up his return next year.
"It's never good to have surgery," Palmer said. "God didn't create your elbow to be cut open and mess around with on the inside. I'm trying to avoid surgery. I'm definitely trying to avoid surgery. If it comes to it, I'll have to do it. The best-case scenario is not to have to do it, rehab and go play.
"If the tendon and ligament doesn't heal, fasten itself back to the bone, I assume it's going to be surgery, but I'm not going to make any definitive comments."
But he's encouraged he won't need surgery because he says it is feeling better.
The last time Palmer threw a football was in the Oct. 5 game in Dallas and he insists he wants to return this year if he can even though the Bengals are playing to avoid the top five of the draft.
"I'm sick of watching," he said. "From everything they told me and the way I feel, it's gotten better. Hopefully it keeps going the way it's going. It keeps improving and I don't have to have the surgery."
Palmer said he can tell his elbow has improved by new rehab drills and threshold of pain of he's experiencing. Asked why he would possibly want to come back and put his career on the line for a team out of contention, Palmer hinted his wishes to play probably don't mesh with the club's.
"When it comes down to it, it's not my decision," he said. "It's this organization's decision. I'm a football player. I want to play football. I don't want to watch. I don't want to be second, third, fourth, fifth string. I want to play whether we haven't won a game or we've won all our games. I'm just getting bored watching. I'm not used to it. I dont want to get used to it because that's the kind of player I am."
OCHO BACK: Also Monday, despite a sore knee sustained in practice last week wide receiver Chad Ocho Cinco was back on the field when the Bengals had a walkthrough on the Paul Brown Stadium field in a light rain.
It is the team's first practice since he was deactivated for insubordination during a meeting of the offense the night before last week's game in Pittsburgh.
The Ocho declined to comment on the deactivation, but said his knee was so sore that he didn't participate in the walkthrough and he's not sure he can go Sunday against the Ravens.
ENDS AT ENDS: The injury assault keeps mowing down the Bengals. On Monday, defensive ends Robert Geathers (knee) and Frostee Rucker became the fifth and sixth Opening Day starters to go on season-ending injured reserve and the 13th and 14th players to go on the list since the first week of practice for the regular season.
The Bengals now have five Opening Day starters on defense out for the year, as well as fullback Jeremi Johnson, scheduled to start the opener before he got hurt the week before.
Head coach Marvin Lewis said Monday that they suffered the injuries by slipping on the Heinz Field surface Thursday night.
Later in the day the Bengals filled the roster with Josh Mallard, a fourth-year defensive end from Georgia who was cut by Denver in preseason, and Evan Mathis, a four-year guard from Alabama who was waived by the Dolphins Nov. 7 after playing in seven games.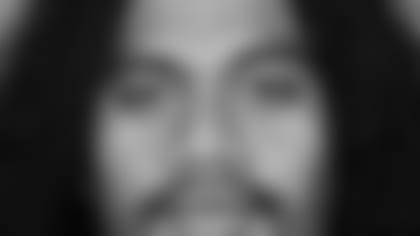 It looks like the Bengals could line up over Willie Anderson and friends with Jon Fanene at right end and John Thornton at left when the elite Ravens running game comes to town Sunday. It would be Fanene's first NFL start at end and while Thornton has made all 85 of his Bengals starts at tackle, he does remember getting work against Anderson at end in 2002 when he was playing for the Titans.
And with ends Antwan Odom (shoulder) and Eric Henderson (neck) already hurt a few weeks ago, Thornton had been getting some snaps at end before he had to play the entire second half there Thursday night in Pittsburgh.
It's a tough break for Rucker because he was finally having a breakout season after playing only five games in his first two years, primarily because of injuries that included hamstring problems. He played in all 11 games with four starts, 35 tackles, a sack, a pass defensed, a fumble recovery, and is tied for the team lead in forced fumbles with two. Geathers, still trying to recapture the form that netted him 10.5 sacks in 2006, was hampered by the Bengals' lack of leads this season. After getting 3.5 sacks last year he finished with a team-leading 2.5 this year, as well as 56 tackles, a pass defensed, a fumble recovery and a forced fumble. He hasn't missed a game since the first two of his rookie season when he had an ankle injury, a streak of 73 straight.
Lewis said Odom and Henderson could be back at some point this season.
After practice Monday the Bengals hosted a tryout of players at several different positions, a weekly occurence that usually takes place on Tuesday. They signed another defensive end to the practice squad in the 6-3, 250-pound Victor DeGrate, a first-year player out of Oklahoma State. A college free agent out of the '07 draft, he was waived that preseason by Houston and spent the final five games on Detroit's practice squad before the Lions waived him after the '08 preseason.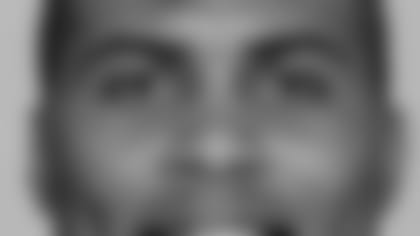 CROCKER FINDS HOLMES:
Bengals safety Chris Crocker was looking for Hines Ward, but he ended up giving up a concussion to another Steelers receiver Thursday night. Crocker's shot that drove Santonio Holmes from the game at the Cincinnati 20 got ripped in Pittsburgh as a helmet-to-helmet violation of the rules, but in Cincinnati it was another example of how well Crocker has fit in the Bengals secondary in just two games.
Crocker, signed Oct. 30, 10 days after being cut in Atlanta, came up with a pick and a sack in the 13-13 game against the Eagles Nov. 16 and then followed that up with eight tackles among his big shot that the Steelers think should get him fined.
But even though Crocker wasn't here when Ward broke Bengals linebacker Keith Rivers' jaw Oct. 19, his three years with the Cleveland Browns had him ready.
"Yeah, he's a dirty player," Crocker said Monday. "I think there are a lot of times guys are out of the play. That's what I mean by cheap shot. If I'm in the play and he cracks back on me, OK, that's fine. But over my six-year career I've seen him many times take out guys that weren't in the play and that's unnecessary. It's easier for offensive players to get cheap shots on the defense because we're worried about the ball; we're not worried about people.
"You always have to be looking for him because he's going to take a shot at you if he can."
Crocker said he not only feels comfortable in the defense he ran with Bengals defensive coordinator Mike Zimmer in Atlanta last season, but he also feels comfortable "in the locker room where the guys have made me feel welcome and helped me get acclimated."
Crocker, working on a one-year deal, would like to return but he knows things are way up in the air. He only got the chance with Dexter Jackson on injured reserve and Chinedum Ndukwe nursing some torn foot tendons. For now, he'll get a kick out of playing his old foes from the AFC North this Sunday in the Ravens and the reunion with his old friends in Cleveland Dec. 21.
"This is a special division," he said. "This game (against Baltimore) will be like the last game (against Pittsburgh). It will be scrap and fight to the end against two similar teams. Both have great defenses, but Baltimore probably likes to pound it more on offense."