Marvin Lewis won't rule out Carson Palmer for the last two games, but he's not saying he'll play either. Yet Lewis said Monday that Palmer is looking good enough to take the next step and throw against a defense in practice this week.
And he said that Palmer is "cutting it loose," with still no indication he needs surgery for a small tear of his ulna colateral ligament in his right and throwing elbow.
"The chance may be to throw some against the defense, not with the offense, but probably against the defense. He'd like to do that. We'll see what happens," Lewis said.
With no one counting on Palmer playing at the end of a 2-11-1 season, Lewis didn't exactly deny a FOX report that said Palmer won't play in the last two games. "I'm not going to sit here and say he's going to play in the games," Lewis said. "But he is doing well, and we have a chance to progress him another step closer. It would be fun for him to get back in the practice routine out there with the guys."
If Palmer throws it's going to be very controlled situaton because like Lewis said, "We don't want to have somebody inadverdently run into him at this point."
While surgery continues not to be needed, Lewis said an operation won't be ruled out until Palmer is back 100 percent.
BROWN OUT: This Sunday in Cleveland the Bengals seek their first back-to-back victory since last season's finale in Miami, also the scene of their last road victory. The Bengals have gone winless on the road four seasons in history, the last in 1993. Cleveland Browns Stadium is the scene of head coach Marvin Lewis' first victory in 2003 and he's 3-2 there during his career.
Both clubs are going to be hard-pressed to duplicate their last game in Cleveland, where quarterbacks Carson Palmer (six) and Derek Anderson (five) combined for 11 touchdown passes in Cleveland's 51-45 victory. Now the Browns have 11 touchdown passes in all of '08 and the Bengals have 10.
It has taken the Browns the last four games to score 50 points and the Bengals five games to score 49 points.
Of course, both Palmer and Anderson are shelved and the Browns are down to third-string quarterback Ken Dorsey. Ryan Fitzpatrick, Palmer's backup, had six touchdown passes until last Sunday's 12-yard touchdown pass to wide receiver Chris Henry gave him seven in his 10 starts.
The Bengals are still ranked last in offense after their 310-yard effort against Washington, but are 22nd in defense. They haven't finished that high since a 19th finish in 2004. Since 1990 they've been 22 or better six years: '04, '02 (17), '01 (9), '00 (22), '94 (15), and '93 (16). PRO BOWLING TOUR:
It looks like Bengals wide receiver T.J. Houshmandzadeh has fallen too far behind to get a back-to-back NFL receiving titles, but he's still got a chance to make back-to-back Pro Bowls when the teams are announced Tuesday.
Houshmandzadeh would become the 22nd Bengal to go back-to-back Bowling and the fifth receiver. It looks like Chad Ocho Cinco's string gets snapped at five (the second longest in club history). Isaac Curtis went to four straight, Cris Collinsworth three and Carl Pickens two.
New England's Wes Welker, who shared last year's receiving title with Houshmandzadeh, still is very much in the mix to become the first repeater since Green Bay's Sterling Sharpe 15 years ago. Welker has 102 catches, one behind leader Andre Johnson of Houston. Houshmandzadeh is well back in third place at 92. Now that Welker is the eighth player in NFL history with back-to-back 100-catch seasons, Houshmandzadeh can become the ninth as well as hold on to his third-down crown. He's got 31 third-down catches, three more than Atlanta's Roddy White.
FAMILIAR FACE :** Football is a funny game. The last time Cincinnati played in Cleveland, Bengals safety Chris Crocker was playing for Bengals defensive coordinator Mike Zimmer in Atlanta. The last time the two teams played earlier this year, Sept. 28 at Paul Brown Stadium, Crocker didn't know he was in his last days before the Dolphins released him. Now Crocker is playing against a Browns team that drafted him in the third round out of Marshall in 2003 and where he played regularly his first three years in the NFL.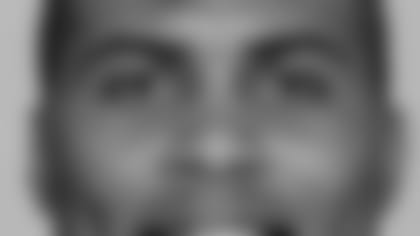 And he returns as one of the Bengals' best players. After Crocker's 10-tackle game and huge forced fumble that negated Washington's 19-yard pickup on the first third-down of the day, Lewis called it as good a game a safety has played for him in Cincinnati.
"He felt very bad about it and wanted an opportunity to get somewhere where he felt he'd have a chance to play," said Lewis of the release in Miami. "I think that gave us an advantage in getting him here, because he had played for Mike, so he kind of understood things already and was able to get up to speed very quickly and play his first weekend.
"He played a great football game yesterday, as well as any safety as I can remember since I've been here. His production, his leadership; obviously he's playing with a very inexperienced player in Kyries (Herbert) across from him, so there's a little bit of a balancing act out there."
NEW LINEUP:** If left tackle Levi Jones (back) and safety Chinedum Ndukwe (foot) can't get back, there are going to be more than a few different names in the starting lineup compared to the guys that started the 20-12 loss to Cleveland back in September in Fitzpatrick's first Bengals start.
Running back Cedric Benson, left tackle Anthony Collins, and left guard Nate Livings on offense in a game that tight end Ben Utecht started in a two-tight end set in place of Ocho Cinco. And Utecht (foot) starts the week questionable.
The defensive line has three different starters (ends Jon Fanene and Darryl Blackstock and rookie tackle Pat Sims) and the secondary has two in Crocker and Hebert, as well as Brandon Johnson playing in place of WILL linebacker Keith Rivers.
Lewis never thought he'd be playing this many kids (Johnson had just one scrimmage snap in two seasons in Arizona), but at least he is finding out about draft picks like Sims (third round), Collins (fourth round) and wide receiver Andre Caldwell. "You see development, further development. Like anything else, in order to sometimes move forward, you've got to make an error and mistake in judgment," Lewis said. "Then you've got to make a correction. I think we've seen that. First of all with Pat Sims. We want him to be consistent with his finishing hustle within the play. We want to see him continue to develop and get us an inside pass rush, because that's an area we can still improve in. I think he's got a big upside there. I think the two offensive linemen (Collins and Livings), they're kind of holding their own in there. They've got some negative plays and some positive plays."
INJURY UPDATE: Lewis said Levi Jones and Ndukwe (foot), who have missed the last four games, possibly have a chance to practice this week, as do running backs Chris Perry (groin), Kenny Watson (hamstring) and Utecht.
CHALLENGES CHALLENGED: On Monday the NFL corrected some information that was sent out Sunday. According to Bengals public relations director Jack Brennan, Lewis is second among NFL coaches in successful instant replay challenges at 5-for-6 instead of 3-for-4. His success rate of 83.3 percent ranks only behind Cleveland's Romeo Crennel, who is 2-for-2. In total number of plays overturned, Lewis ranks tied for fourth in the league. The Raiders lead the NFL in total plays overturned with seven (in 11 tries).
According to Brennan, the overall NFL success rate on challenges this year is only 39.9 percent (138-of-346). Coaches are earning an overall 40.6 percent success rate (103-of-254), while the league's replay booth has overturned 38.0 percent of the plays it has reviewed (35-of-92).
TOYS FOR TOTS: The Bengals and the U.S. Marine Corps Reserves announced that fans contributed 3,273 new toys, an increase of 1,256 over last year, and $32,035 in cash, an increase of $3,135, in the Toys for Tots collection at Sunday's game.
"With more than 35,000 children in the 13 county Tri-State area being supported during this Holiday Season by Toys for Tots, the Bengals toy collection is one of our largest. We are very grateful for all the contributions," said U.S. Marine Staff Sergeant Josh Sherman said in a news release.