Tab Perry hangs on after taking the hit from Colts defensive back Dexter Reid. (AP Photo/Darron Cummings)
INDIANAPOLIS - Welcome to the real Mock Game.
The Colts didn't start any of their depth-chart regulars on offense or defense here in Friday night's preseason finale at the RCA Dome and the Bengals finished off their first ever unbeaten and untied preseason with a 20-3 victory.
In wrapping up their best warmup act since the 1971 team went 5-0-1 before going 4-10, the Bengals tuned up with a gaudy 131-54 scoring margin, a healthy turnover rate of plus-9, and 10 touchdown passes to none intercepted.
"Those numbers don't mean anything; they don't mean a thing. It doesn't mean a thing," said head coach Marvin Lewis. "It's all done. Everyone starts fresh."
Carson Palmer eased back into his flawless form of Monday night and took just nine snaps to show he's sharp enough for next week's regular-season opener in Kansas City. He knifed a 14-yard touchdown pass to wide receiver Chris Henry through three defenders with 6:11 to go in the first quarter and left with a 147.9 passer rating on top of Monday's 136.9 rating.
That means Palmer's reconstructed knee numbers read four touchdown passes to four different receivers and a field goal in six drives and 43 snaps. Lewis pulled the first offense after the seven-play touchdown drive that featured Palmer's 31-yard fling down the sideline to Chad Johnson.
"It just kind of gives you a little extra pep in your step," Palmer said. "But whether you're 0-4 or 4-0 in the preseason it doesn't matter at the end of the year."
Left tackle Levi Jones committed two false starts in the touchdown drive, but big in the drive was running back Rudi Johnson. He carried twice for 40 yards and finished his night with 45 yards on three carries for 15 more yards than he had the entire preseason before Friday night.
His 26-yarder came through a monster truck hole courtesy of Jones and Co. on the left side, and he added insult to injury when he ran over defensive backs Marlin Jackson and Matt Giordano for an extra five yards.
The only halftime concern appeared to be wide receiver Tab Perry's bruised chest that knocked him out of the rest of the game.
But Lewis said Perry was OK and he expects the four starters who missed the game - wide receiver T.J. Houshmandzadeh, defensive tackle Sam Adams, cornerback Deltha O'Neal and linebacker David Pollack - to be ready for the opener.
"We got accomplished what we set out to do," said Lewis at the half. "We got some snaps in for the first units, they did pretty well, and we got them out.
"We had some good offensive rhythm going, but we had some procedure penalties. You know what I feel about them."
Friday also marked the first hookup this season of the Pro Bowl combination of Palmer and Chad Johnson and it had mixed results. Palmer hit Johnson over the middle on a 22-yarder on Cincinnati's first drive, but he fumbled when cornerback Kelvin Hayden reached in and poked the ball away.
On the second drive, Johnson dropped another pass over the middle before Palmer airmailed him a beauty down the sideline and Johnson contorted his body to stay in bounds.
Palmer took note that Johnson didn't have a catch Monday night, but the Bengals wide receiver left Indy with three for 59 yards.
"It seems like you've lost a lot when you don't get Chad the ball," said Palmer, who can't remember Johnson fumbling in a game. "He's our go-to guy. He will be this whole year. Getting him the ball gives us a good chance to get our rythym and timing back and when you don't get him the ball, then T.J. makes plays and Chris Henry makes plays and other guys step up and play. That's what you want early on because we know there are going to be games where people are really going to key on Chad and try to take him away and we're going to lean on T.J. and we're going to lean on Kelley Washington, we're going to lean on Chris Henry, so it's good to see those guys make plays when we're having a tough time getting Chad the ball."
Palmer finished a crisp four-of-six for 73 yards, but it didn't compute to half the drama of Monday night, and no one came close enough to breathe on him. And he said he wasn't perfect, taking the blame for the false start because he said he has to make himself clearer on his calls. He said he missed a few throws, but the only blatant misfire was a high incompletion to Henry over the middle.
Henry started because Houshmandzadeh sat out the game with a bruised heel and responded with his second touchdown of the preseason.
The other significant development on offense came when running back Quincy Wilson pretty much locked up a spot on the final 53 by ripping off 128 yards on 19 carries. He rolled off the right side and then cut back to the left and outside for a 49-yard run that set up Shayne Graham's 23-yard field goal with 12:21 left in the game and gave the Bengals a 20-3 lead.
But that spot for Wilson is probably going to be open only if running back Chris Perry (ankle) goes on the physically unable to perform list (PUP) in Saturday's final cutdown and misses the first six weeks of the season. Deciding to keep Perry active or inactive is just one of the decisions the club has to make by 4 p.m. Saturday.
Veteran running back Kenny Watson is expected to make the team, but he has been nursing a variety of ailments this preseason and played sparingly Friday and didn't seem to play from scrimmage.
The bid of rookie running back DeDe Dorsey, who came into the game as the club's leading rusher (90 yards on 12 carries), may have hit a snag when he sat out Friday after suffering an injury Monday against the Packers.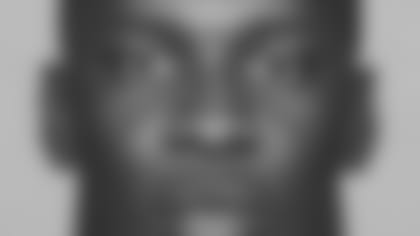 So Wilson, who had all of 20 carries for 97 yards last preseason, knew he was going to play. A lot. He also caught two balls for seven yards.
"It's about getting into a rythym. It's hard in preseason," Wilson said. "Usually you get three or four snaps, then you're out. Today I was doing everything, third down. Once you get into a rhythm and get comfortable, you start to get some nice movement.
"I don't know," Wilson said of his bid. "I was out there on third down. I thought I did some things blocking. I thought I did some things receiving. I did some things running. It's going to be a tough decision."
Here's a practice squad alert. Rookie fullback Naufahu Tahi, a free agent out of Brigham Young, moved to tailback for the first time as a pro in the final moments because of the depleted field and banged out 54 yards on 11 carries.
Wilson scored on a one-yard run with 11:01 left in the half to give the Bengals the 14-0 lead, capping a 13-play drive that ate nearly eight minutes in a game the Bengals backups bludgeoned the Indy reserves with 249 yards on 40 runs that averaged 6.2 Wilson cranked out an 11-yard run, but he finished the half with just 30 yards on 10 carries before limbering up in the second half.
One of his runs was a reel out of his ESPN classic back in college at West Virginia against Miami when he just wouldn't go down. On a 16-yard run Friday night, he broke a tackle at the line, then in the middle of the field, then in the secondary.
It was also a short night for the first defense, which clocked out after cornerback Tory James generated the team's 10th turnover and sixth interception of the preseason. A total of 37 of the Bengals' NFL-leading 131 points came off turnovers.
In the second half, backup cornerback Greg Brooks came up with Pick No. 7 in almost the exact same place as James' when he pulled it in before stepping out of bounds on the back line of the end zone.
The Bengals held the Colts to 24 yards rushing in the first half with linebacker Landon Johnson racking up four tackles and end Robert Geathers coming up with another sack to give him 2.5 on the preseason.
The Bengals got a good effort from a mix-and-match unit that stopped Indy on the Bengals 4 and forced Shane Andrus' 22-yard field goal with 1:27 left in the third quarter that made it 17-3. (The Colts didn't even play their kicker, Adam Vinatieri, fighting an injury.)
On first down from the 2, rookies Eric Henderson (who also had a sack) and John Busing came from end and safety to swarm fullback Jonathan Wells for a two-yard loss. With rookie safety Ethan Kilmer working at cornerback, King tried the other side and Brooks, and then had to throw it out bounds on second down. Then on third down King fired it incomplete through the middle, where linebackers Marcus Wilkins and A.J. Nicholson were dropped into coverage. Also working in that drive was middle linebacker Odell Thurman, who goes on the suspended list in Saturday's final cutdown for violation of the NFL's substance abuse policy.
Not playing for the Bengals defense was Adams, but it's believed he sat out not because of an injury but because of the four-day turnaround between games.
Rookie Domata Peko started in Adams's spot and had a tackle.
Rookie linebacker Rashad Jeanty, a three-year CFL product, looked ready to lock up a roster spot with his third start of the preseason in place of Pollack (hamstring), and he responded with two tackles in the first quarter.
First-round pick Johnathan Joseph got his second straight start at left cornerback in place of O'Neal (knee). Wide receiver Antonio Chatman (groin) sat down for the third time this preseason and rookie receiver Bennie Brazell (knee) sat out, as did rookie defensive tackle Marcus Lewis (foot) and cornerback Patrick Body (undetermined). Also shelved: Rookie linebacker Ahmad Brooks (undetermined).
PREGAME NOTES: Running back Chris Perry (ankle), defensive lineman Jonathan Fanene (hamstring) and left tackle Adam Kieft (knee) remain headed on the PUP track.
The trio has yet to practice this preseason, making them prime candidates for the physically unable to perform list (PUP) in Saturday's final cutdown, meaning they can't practice or play for the first six weeks of the season.
The captains for Friday: linebacker Landon Johnson, fullback Jeremi Johnson, left guard Eric Steinbach, safety Dexter Jackson, and tight end Tony Stewart.