GEORGETOWN, Ky. - Bob Bratkowski, who rubbed elbows with Vince Lombardi in the Packers locker room and can find his seat in the coldest game ever played, still feels the ice. Antonio Chatman, who has executed the Lambeau Leap, is using the ice.
But when both make a nostalgic return to Green Bay this weekend for Monday's preseason opener (ESPN, 8 p.m.), they are trying to break the ice in what has amounted to a logjam in a stalemate for the job of No. 3 wide receiver.
"I can't ever remember this many balls being dropped at a training camp down here," said Bratkowski, the Bengals offensive coordinator, after watching Friday's practice fittingly end on rookie receiver Jerome Simpson's drop. "Right now we're searching for those guys. Nobody has stepped up. Too many mental errors. Too many technique errors."
For a team that a blink of an eye ago had the deepest corps of receivers in the NFL teeming with guys like Kelley Washington, Kevin Walter (lost to free agency), Tab Perry (lost to injury) and Chris Henry (lost to the courts), it is cold-water reality to hear Bratkowski say of a tight end, "Thank goodness for Ben Utecht. He's having a good camp. We need to use him to take pressure off that third receiver if anybody emerges." It is said that receiver is the toughest position jump from college to the NFL, so with five rookies in this camp that may explain why it looks so rough now to Bratkowski as he looks for someone to come double-moving out of the pack.
The leading candidate has to be Chatman, who caught a career-high 49 balls for the Packers in 2005 and has leaped into the stands of storied Lambeau Field after scoring a touchdown for the faithful.
After catching touchdown passes last weekend in both the intrasquad scrimmage and Mock Game, Chatman thinks he is.
"I think so. Every time I get out there I make plays when they call my number," he said. "That's all you can do is make plays when they call your number."
Chatman hasn't been able to post any numbers to speak of since coming over from Green Bay after that 2005 season because of a number of muscle tears and pulls.
He says he's not trying to prove anything to the Packers after they didn't make him a tender offer as a restricted free agent following the '05 season.
"If anything," Chatman said, "I'm trying to prove something to the Bengals because I've been hurt."
He's had just 22 catches as a Bengal, but Pro Bowl receiver T.J. Houshmandzadeh has always been a big supporter of Chatman, his fellow L.A. product, believing his 5-9, 180-pound speed is a change-of-pace look in the forest of the Bengals' big receivers.
But then, Houshmandzadeh's own 10-day absence with a hamstring pull has added to the miseries of the passing game. His you-don't-know-what-you-got-till-it's-gone reliability has been glaringly apparent. Throw in Chad Johnson working his ankle into shape and Sept. 7 suddenly looks close.
(Supposedly Bratkowski has been grousing things like, "OK, that's seven days in a row for the defense ... ")
"We know those two can play, but they have a lot of work to do," Bratkowski said. "T.J. has more than a lot of work to do because he's missed so much time, but that has nothing to do with the other receivers. You would think the more chances they would get it would help them."
Chatman is helping himself this camp by simply staying on the field. He couldn't do it in '06 when he aggravated a groin injury from the spring in one of the first workouts and in '07 when he pulled a hamstring early in camp. He's looking for just his second preseason catch as a Bengal Monday night.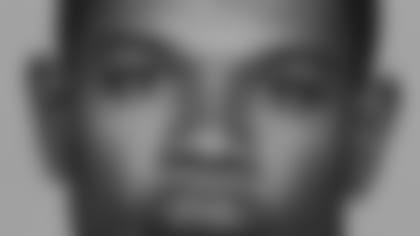 "I've really been focused on staying healthy," said Chatman, who has missed only one practice this camp and that was because he needed to change shoes to relieve some soreness on the bottom of his feet. "I've been using ice. Whenever I get a chance, I get the ice on the muscles."
Bratkowski's candor is always chilling and he makes no bones about what he wants to see Monday night. The son of former Packers quarterback and long-time NFL assistant Zeke Bratkowski, Bob cut his teeth on passing game precision. Zeke, by the way, actually went into one game for the Bears as not only the offensive coordinator but as a backup quarterback.
"We want to see consistency, clean work by the receivers with no mental errors, solid technique to beat the coverages we're playing," Bratkowski said. "I think they can regurgitate information, but as a group they're not thinking on their feet very well. They're thinking about when is the ball going to be snapped, what technique to use, and where is the ball going to go, and we're not processing the information fast enough."
Bratkowski wants it all to look good for the obvious reasons, but he's also going back to the closest thing to home in a coach's itinerant career. He grew up in Green Bay, spending 10 years of his boyhood there, the longest he's lived anywhere next to the seven years in Cincinnati.
"This is my 17th year as an NFL coach and it's my first time back to Green Bay. Amazing since I've been everywhere else two or three times," Bratkowski said. "It was a wonderful town to grow up and it was a wonderful time."
The time spanned three straight NFL titles and the first two Super Bowl championships in the heart of the '60s when his father backed up Hall of Famer Bart Starr. Zeke made one of those titles possible in 1965 when there was still something called the Western Conference title game.
Colts running back Tom Matte got all the ink when he had to play for the injured Johnny Unitas and Gary Cuozzo, but it was Bratkowski that led the Pack to the 13-10 victory in overtime by completing 22 of 39 passes for 248 yards after Starr injured his ribs on the first play.
When Bob was 12, he and younger brother Steve bundled up in snowmobile suits and squeezed into sleeping bag-like stadium blankets that came up to their chests to watch the Packers beat the Cowboys in the minus 13-degree "Ice Bowl" on the last day of 1967 to reach the second Super Bowl.
"My brother got frostbitten on his toes and I still have problems in my extremities when it gets cold," Bratkowski said. "If you're looking down from the press box, it's down on the left. Maybe 20, 25 rows up from the field."
Bratkowski remembers how successful those players went on to be in life, but his most vivid memories may be of the man himself. During training camp he would hear Lombardi yell at his father on the field and then see a different side in the locker room.
"A wonderful man. Had a smile that could light up a room. I remember he was an exceptionally intense man. He demanded things from his players and was able to get it from them," Bratkowski said. "He had the ability after he chewed somebody's butt in practice to always walk by their locker after practice and pat him on the back or give him a friendly smile or a word of encouragement."
Bratkowski has been doing that a lot lately.
"Of course," he said. "It doesn't matter that it's Monday night or it's the preseason. I know a lot of people there and I'd like us to put on a good show."