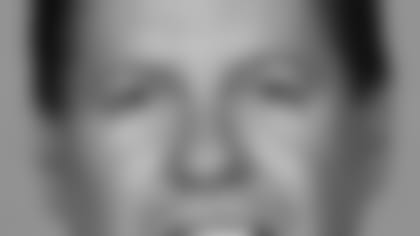 INDIANAPOLIS — While Mike Sheppard coached the "Go" route and Ken Zampese held up the nerves of the passers during Sunday's drills, even the long arm of the NFL Network didn't have the seat of some Bengals coaches on the floor during the workout for prospective quarterbacks and wide receivers in the RCA Dome.
If the Bengals do draft either position, it won't be until late. But Zampese, the quarterbacks coach with Carson Palmer, and Sheppard, the new wide receivers coach with a pair of 1,000-yard receivers, can dream can't they?
"Sometimes I think you say to yourself, 'Why are we looking at these guys?' '' Zampese said. "But you've always got to be prepared if and when you're asked."
The media's dream came true Sunday when the NFL scouting combine, once pro sports' equivalent of a secret CIA training base worthy of the Cold War, continued détente by opening its doors briefly to a press contingent for the first time in history.
Also making his long-awaited combine debut was Sheppard in his 14th NFL season. He showed up at work one day and read an e-mail that told him he had been assigned by the league as one of the coaches running the combine's drills after his name had been submitted by the Bengals.
"I always watched it from the stands. I loved it. It was fun. It was like being on the sidelines all day with them," Sheppard said as he readied for the ride back to Cincinnati with Zampese, his three-day combine stint finished. "You get more than the visual. You get one-on-one with them. You see how they react to adversity."
Zampese has worked the combine (or "the camp," as combine officials call it) a handful of consecutive years, starting when he was with the Rams several years ago and head coach Mike Martz told him he was doing it.
Other Bengals pitching in on the combine staff are strength and conditioning coaches Chip Morton and Ray Oliver, with Morton stretching out a couple of groups of 25 players before their workouts and Oliver helping out in the bench press room slid inside the Indiana Convention Center.
Assistant secondary coach Louie Cioffi is on the field with the safeties Monday and Travis Brammer turns out the combine lights Tuesday when everyone goes home.
Brammer, one of the league's 26 video directors on site who began here shooting player interviews a dozen years ago, has graduated to the floor and filmed every short shuttle and Sunday's quarterback field work.
By the end of this week, the work of Brammer and his crew is going to be in the library of every NFL team. But Zampese doesn't think he'll need to go back and watch very much.
"Keep it right up here," he semi-joked, pointing to his head. "I like being right down there. You can see the ball come out of his hands, the look on his face, how he reacts when there is a good thing and bad thing. You spend some time with them off and on with real brief exchanges."
About 15 quarterbacks worked in two rotating groups Sunday and while Zampese and Sheppard won't talk about the prospects, Zampese allowed that two of the four guys in the group he was leading was Heisman Trophy winner Troy Smith of Ohio State and Houston's Kevin Kolb.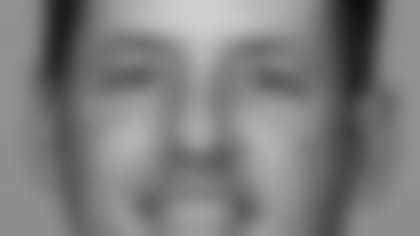 Those are two more guys the Bengals don't figure to take because if they do anything, they figure to take a young quarterback to develop as a No. 3 in the second day or sign as a college free agent. Like when they took Casey Bramlet in the seventh round a few years ago.
"Love to get one," Zampese said and he says it's the kind of class where you could get one at virtually any point. "They're very different guys. Quality is spaced out through the whole draft. Some drafts you get a couple of guys at the top and then there's a huge drop off and there's a bunch at the bottom. This one is a matter if there's a guy who's going be there at the pick you want to pick him at."
During the drill throwing to stationary receivers stationed at the sidelines about 20 yards away, Zampese stood directly across from his group and individually directed them to go through a variety of drops and rollouts. When those four were done, he moved to the receivers to make sure they were lined up correctly for the other quarterbacks.
That's before they even start throwing to the receivers, so Gil Brandt of NFL.com figures each quarterback throws more than 100 balls while they are on the field about five to six hours also going through the 40-yard dash, shuttle drills and vertical jumping as well as passing.
Zampese likes to be close because he can see how the quarterbacks respond to a bad pass because they always throw two before going to the end of the line.
"If the first one is bad," he said, "do they fix it?"
At some point, Zampese figures every one of them, whether it's Smith fresh off a national title game, Kolb, or even a guy not in his group, Central Missouri State's Toby Korrodi, needs an ice breaker. It's Monopoly in shorts with money on the line at every turn.
Zampese will tell his guys, "That (receiver) is standing there like he's been standing there for a million years since you were 10 years old. Take a couple of deep breaths. Remember to breathe."
Zampese tried to calm down one of the Type A guys with, "We've got to put some Valium in your water bottle. Chill."
Zampese didn't get to interact much with Jordan Palmer, a guy he knows because he's Carson's brother. He would have tried out a few lines from Casddyshack on him to loosen him up if he saw him because both Zampese and Carson like to knock around the golf ball and he has been known to wheel out a line from Animal House to a prospect or two.
"But you've got to watch out because not many guys have seen it nowadays," he said. "They're more Will Ferrell guys now."
But the 40-yard dash is always current.
"Oh yeah, I watch it," Zampese said. "For flexibility. What kind of athlete? Is he slow, lumbering? What is he? It doesn't mean he can throw it straight but at least it builds the package."
Zampese was kidding. If he has to go back and check something on tape, he will because he wants to be armed with as much information as possible when he attends campus workouts a few weeks after the combine.
"It's important when you get to the personal workout you can say, 'Do this for me.' By that time you've seen enough film, you've seen this, and if you're not sure about this guy as he throws to his left, you make him throw a bunch to his left."
Zampese isn't exactly a radar gun guy. Korrodi, who may be a free agent, came into this thing with questions about his arm strength and he threw the fastest of them all timed at 63. BYU's John Beck had 61 with Smith at 58.5 and Nevada-Reno's Jeff Rowe at 57.
"I use it only as a way to support your theory you've already got on his arm strength, good or bad," Zampese said. "It's not the first order of business."
"Watch them on film," Zampese said. "Watch them play the games. That's what they're going to be."
The draftnicks are split on a lot of the potential second day guys or free agents. Rob Rang, senior analyst for the Sports Exchange, thinks guys like Beck and Stanford's Trent Edwards are moving up into the third round.
After Rang went in with the media and saw Beck throw, he thinks Beck has erased those doubts about his arm strength. Matt Gutierrez is a guy on the late-round radar because how well he was thought of at Michigan before going to Idaho State and "people think he's a guy who's at his best on game day," Rang said. He thinks Akron's Luke Getsy can be a good player "with better coaching and getting around this level," and that UTEP's Jordan Palmer is a second-day guy. But it's doubtful the Bengals would take him because of Carson.
Rang also likes a lower rated guy in Pittsburgh's Tyler Palko because "he just grinds it out and he's a winner," and Bengals head coach Marvin Lewis knows the family because he's from his neck of the woods in Pennsylvania.
Mike Mayock, the analyst for NFL Network, thinks national title game MVP Chris Leak is an interesting guy.
"Yeah, I know he's only 5-11 and he doesn't have great arm strength," Mayock said. "But he's got better pocket awareness than Troy Smith."
Once the quarterbacks hooked up with the receivers Sunday all bets were off. Especially with Sheppard's "Go" route. Each coach is assigned a route to teach and Sheppard laughed because he said, "I just point a finger and go. It will be fun watching them run that in Cincinnati with the guys we have."
But, no, it's not as easy as it looks.
"The hard part with the go routes in particular is the quarterbacks and receivers are working together for the first time," Sheppard said. "They don't know each other, and that's the kind of route you need to know each other. It's real hard in this situation.
"They want to keep it uniform relative to all other combines because you're not only comparing guys this year, but you're comparing them off guys from years before. Run up 15 yards hint or stick into the post one step and then go. The key coaching point is to stay straight, don't fade to the sideline, or don't come to the middle, stay straight
and then adjust to the football."
Even the coaches get coached up. On Saturday night they went to a meeting to go over what would be done and how, but one of the more intriguing drills the entire week had nothing to do with organization. The Gauntlet is where receivers run from sideline to sideline through a corridor of three quarterbacks on one side and two on the other and they have to catch alternating throws from about 10 yards away.
"I think that's one of the real important tests, a real test of hand-eye coordination when you're moving," Sheppard said. "To be running and to have to whip your head around coming out of a break and then catch another one. That's a good indicator for me."
It was a nice day. Sheppard says, "coaching is coaching," and this day he got to work with all-stars. A nice day. But like Zampese said, "Now you've got to go back and watch the games."