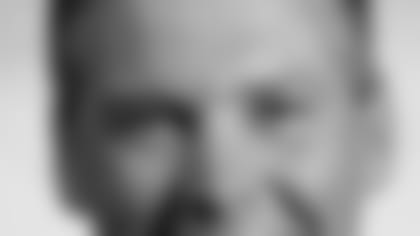 Brad Johansen, the Bengals radio play-by-play man, is an avid golfer who keeps up weekly with the PGA Tour and buddy Steve Flesch. But he's tracking the Travelers Championship in Hartford, Conn., this week like it's the Ravens depth chart two hours before kickoff.
At one point Friday, two of his 14 pro golfers who will be here Monday for the OneCity Pro-Am on the last day of his fundraising blitz for his OneCity charity were in the top seven. Charlie Wi was tied for second at nine-under, five shots in back of the blistering Justin Rose, and Kevin Sutherland was tied for seventh at eight-under.
Throw in Bo Van Pelt at five-under and former PGA winner Mark Brooks and Michael Bradley at four-under, as well as Michael Connell at three-under, and Johansen was thinking he might have a shot at the kind of Monday he had last year at Northern Kentucky's Triple Crown Country Club.
"Kenny Perry must have finished about an hour after everybody else," Johansen said, "just because he stopped and talked and signed autographs."
Perry can't make it this year, but the fact he wanted to tells you how far Colleen and Brad Johansen's longshot to raise $20,000 back in 2005 has come. It is now a sprawling three-day event, starting with a Saturday night dinner at the Cincinnati Sports Club where Johansen is reunited with Bengals radio analyst Dave Lapham for a live auction. The next day at Triple Crown is the field of local celebrities, and some of the pros will make the dinner Sunday night after flying from Hartford with the chips Johansen has called in. They're shooting to raise $300,000, which would put them at $1.6 million for five years.
"A lot of the golfers who came to the dinner last year spent some time talking to people about the cause and the things we're trying to do," he said, "and they told me, 'Invite me back next year.'
"If we knew what (our effort) was going to become, I don't think we would have done it. I've got a lot of full-time jobs."
But OneCity is right there with the Bengals, anchoring Channel 12 sports, and calling Xavier basketball games and high school football games. According to the foundation's web site, the goal is to encourage local non-profits groups, churches and community organizations to line up against poverty, homelessness, soaring high school dropout rates, prison recidivism and joblessness.
"The idea of OneCity is it changes two lives," Johansen said. "The person whose life you help and your life for helping someone else."
Other golfers scheduled for Monday are Skip Kendall, Paul Goydos, Josh Teater, Will MacKenzie, John Mallinger and Kent Jones. Kentucky's Perry can't make it because of a last-minute conflict with another Pro-Am.