How does the Bengals roster shape up on the eve of the final preseason game Friday night at Paul Brown Stadium against the Super Bowl champion Colts?
Only Marvin Lewis knows, and he admitted he doesn't know anything for sure because this MAS*H unit is still operating in an area grayer than Hawkeye Pierce's fatigues.
So here is one take on how it looks and this is the proverbial shot in the dark because Lewis hands out hints like $50 bills.
Like all final cutdowns, it comes down to how many guys are needed at each position and what is their health.
And here's the big one. With kicker Shayne Graham hurting, do the Bengals have to keep around Aaron Elling that first week and carry four specialists instead of three?
QUARTERBACKS (3): Starter: Carson Palmer; Backup: Doug Johnson; Emergency: Jeff Rowe.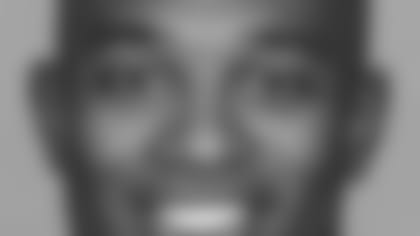 WIDE RECEIVERS (6):
Starters: Chad Johnson, T.J. Houshmandzadeh; No. 3: Tab Perry.
Boy, remember when this used to be the deepest unit in the NFL? Don't Skyler Green and Glenn Holt have to be Nos. 4 and 5 and active on Sunday because they return punts and kicks, respectively? And which injury-plagued receiver stays as the sixth who won't dress, Antonio Chatman or Bennie Brazell? Neither can go on the physically unable to perform list (PUP) and be exempt from the 53-man roster.
Or, do does Reggie McNeal get it by default, even though he's struggled? Chris Henry won't be on the 53 because he's suspended for the first eight games and free agent rookie Jesse Holley has to be hoping practice squad.
RUNNING BACKS (4): Starting running back: Rudi Johnson; Starting fullback: Jeremi Johnson; Third down back: Kenny Watson.
Here is where it gets interesting. Do the Bengals decide to go with five backs because they think speed back Chris Perry can be back in a couple of weeks, so they keep him and Quincy Wilson for insurance?
Or do they decide to keep a second fullback instead of a third tight end, and go with Chris Manderino, Jeremi Johnson, Rudi Johnson, Kenny Watson and Perry/Wilson depending on Perry's health? Or maybe they just decide they can't risk it and PUP Perry, shelving him for the first five games. Curtis Brown to practice squad?
TIGHT ENDS (2): Starter: Reggie Kelly; Backup: Daniel Coats; No. 3: Nate Lawrie or Tim Day.
Two or three? The club likes Lawrie and Day, but how close is Day to coming back from a knee scope? How many guys can you afford to stick on the 53 if they can't play the first couple of weeks? Day can't be PUPed because he took at least one snap of practice in preseason, so it's either make it, get cut, or season-ending injured reserve.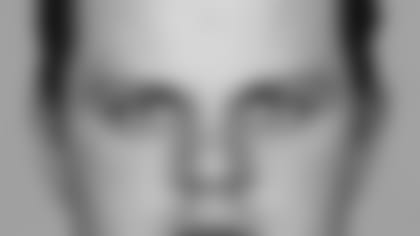 OFFENSIVE LINE (9):
Starters: C Eric Ghiaciuc, RT Willie Anderson, LT Levi Jones, RG Bobbie Williams, LG Stacy Andrews.
Backups: Andrew Whitworth, Scott Kooistra, Alex Stepanovich.
OK, do they keep nine or 10? We're assuming Stepanovich is in because he's a veteran who has started in the league at center. Two interior guys you know the Bengals like are Dan Santucci because they drafted him in the seventh round and Nate Livings because they brought him back for a second season. Also playing Friday night are free agent rookies Harrison Nikolao, Alan Reuber and Dane Uperesa.
DEFENSIVE LINE (9): Starters: LE Robert Geathers, LT Domata Peko, RT John Thornton, RE Justin Smith.
Backups: E-T Bryan Robinson, E-T Jonathan Fanene, T Michael Myers, T Kenderick Allen; E-T Frostee Rucker.
Do they keep nine, or just eight because of the injuries at linebacker and the secondary? Rucker, even though he can't stay healthy? Figure he stays because whenever he can play, he plays well, and he's a third-rounder. Has sixth-rounder Matt Toeaina shown enough to be the fourth tackle? End Xzavie Jackson to the practice squad?
LINEBACKERS (7): Starters: SLB Landon Johnson, MLB Ahmad Brooks, WLB Caleb Miller.
Injured starter: SLB Rashad Jeanty
Versatile special teamer: Lemar Marshall
Grizzled run-stopping vet: Ed Hartwell
Special teams ace: Andre Frazier
Rookie practice squad hopefuls: Earl Everett, Matt Muncy
Seven because Jeanty is down for a couple of weeks? Or six because the DBs are so banged up?
It figures Marshall has to make it. He's a Marvin guy, and he's got a lot of experience at SAM and the middle. Now we know why the Bengals signed him last week, with Jeanty's surgery hanging over their heads.
The way they've been emphasizing special teams, you would think Frazier makes it, and it seems Hartwell makes it as insurance for Brooks. But that's the full complement of seven.
The disappointment here is Everett's inability to get healthy because the club likes his speed and willingness to hit. His injury (hamstring?) makes it tough to keep him, so do both Everett and Muncy go to the practice squad?
DEFENSIVE BACKS (10): Starters: CB Johnathan Joseph, CB Deltha O'Neal, FS Madieu Williams, SS Dexter Jackson.
Nickel corners: Leon Hall, Keiwan Ratliff
Injured corners: Blue Adams, Ethan Kilmer
Other corners: Brandon Williams, T.J. Wright
Special team stalwarts: S Herana-Daze Jones, S John Busing
Special rookies: S Chinedum Ndukwe, Marvin White
This spot is a mess because of the injuries. Could they have to keep as many as 11?
Ideally, the Bengals would like to keep six corners and they may have to because of Joseph's sore foot. Adams and Kilmer had been viewed as locks because of their special teams abilities, but can the team carry both injured on the 53 even if they can't play for a couple of weeks? Plus, Ndukwe and White have to be seen as locks, but doesn't the club also need Jones and Busing because of what they did on special teams last year? But no one keeps six safeties. The fact Jones can play corner and safety really helps him, and he led the club in special teams tackles last season, and the coaches love Busing's brains.
Who knows? Maybe the team has to go light on the line and backer.
SPECIALISTS: (3): K Shayne Graham, P Kyle Larson, LS Brad St. Louis.
The team really hopes Graham keeps showing the improvement in his bruised hip it saw Tuesday and Wednesday by Saturday. If there is any kind of doubt, the Bengals would have to also carry the recently-acquired Aaron Elling. Carrying two kickers would be a jolt for an injured team that needs as many spots as possible. But on Wednesday it appeared Elling would be needed just to kick Friday.