Mark Walton became a hard man to catch for the Hurricanes.
The Cop first met The Kid nearly 15 years ago when he walked off Miami's mean streets into Liberty City Elementary, a couple of go routes from where Chad Johnson grew up and told the principal he was looking for the "baddest," eight-year-old in the building.
Sean Horne, the resource officer for Northwestern Senior High School and its feeder elementary schools, doubled as the football coach for the smallest pounds at the Gwen Cherry Boys and Girls Club down the street and his seven-year-olds had just lost the Super Bowl.
"If I can help him become a better man, he can probably become a good football player. Discipline breeds success," says The Cop, now 51 and a detective, as he remembers Dr. Linda Whye telling him he didn't have to track down the notorious one because he was standing right there behind her desk.
"If you get kids involved in group activities, if there's no father in the home, that coach becomes that father of that kid," Horne says. "It might be for just a few hours at practice, but he gets to see a positive man, a working man that works 9-5. He's a leader among boys who can teach young boys how to become better men, better kids, and do what's right in order to succeed in life."
The Cop asked him to sit down next to him and The Kid, who had so much energy the teachers couldn't handle Mark Walton in the big classes, told him he lived with his mom, two older brothers, two older sisters and a younger sister.  
"I told him if he was going to play for me I'd have to drive him home in the police car and introduce myself to his mom and that I would drive him to and from practices," Horne says. "He never took his eyes off me. That's the thing that impressed me."
They were still looking at each other on Draft Day last Saturday when Walton's cell phone rang. Horne glimpsed the same energy rampaging through him as Bengals head coach Marvin Lewis was telling him they were about to take him in the fourth round.
"He's got this big vein in his neck. I've seen it when he's working out," The Cop says. "It was almost like 'The Incredible Hulk.' It was getting ready to bust out when he was talking to Coach Lewis."
The Cop has seen a lot of sad stories. But he can't think of anyone that has overcome more pain and loss than The Kid. That vein, he figures, is connected to one of the biggest hearts he knows.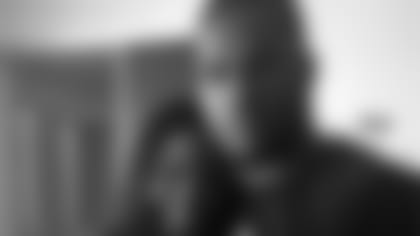 Walton is opening a new chapter with daughter Ma'Lani and girl friend  Jasmin Thompson,
"The first practice we had him," Horne says, "we put him at outside linebacker. The first play was a quick slant and he made a one-handed interception and returned it all the way. We couldn't put him at cornerback because he was too aggressive. We couldn't put him at quarterback because he'd just run with it when he dropped back. So we made him a running back because somebody had to hand the ball to him … A lot of energy, he just needed some focus, some direction."
 Walton played for Horne for four seasons and they usually won the big one. The Cop never remembers losing to the team that Chad Johnson supported, the Liberty City Optimists.  Eventually The Kid went downtown to the U to become one of the more exciting juggernauts in a long line of Miami's running backs royalty despite being all of 5-9.
Energy? Walton is still charged up nearly a week after the draft and rookie minicamp still a week away. It should be no surprise he'll be on the field after ankle surgery limited him to four games and 63 touches his junior season.
Certainly not to Miami head coach Mark Richt and his staff. They love him. A No. 1 running back who not only didn't mind throwing his body around on special teams, he was their MVP in the kick game. And they had no problem telling scouts no one on their team immersed themselves in the game and loved it more than Walton.
"I think I'm at my peak. I'm at an all-time high," Walton says. "Whether people think I'm back or not, I feel I'm way ahead of where I was before. I'm way more flexible, my hips are more flexible. The way I've been running I feel great. I feel like I'm a whole new Walton. Same thing. But 2.0. Yeah, new and improved. I've doing things I've never done before. I'm a on a diet … Pilates. I'm walking out ready to go."
The old Walton still has The Cop biting his lip with pride. When Horne looks at Walton he sees a son. When Walton talks about Horne, he sounds like a son. There have been other kids, but The Kid was different.
 At roughly the same time The Cop drove him to that first practice for the Gwen Cherry Bulls, Walton's father was murdered in a domestic violence incident and Horne's wife had a miscarriage. Walton's father wasn't living with his family, but he had been in his son's life deep enough for The Kid to know he worked three jobs.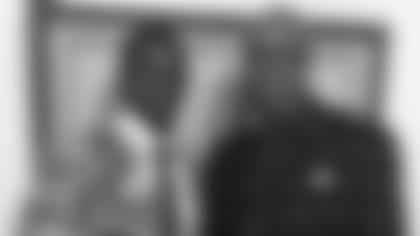 Walton with his once and future coach, Detective Sean Horne.
"He clung to me and clung to him," Horne says. "I guess we needed each other. Kind of like a what-might-have-been.
They clung together into eighth grade with The Cop giving him a ride to and from school and practice every day, almost always in a police car. His mother, grandmother, and The Cop formed an impressive, efficient car pool.
They clung together through the eighth grade, about the time Walton's 18-year-old brother was shot to death by a police officer and Mark's mother, Kim Rogers, trying to make ends meet as a hotel maid, reluctantly but gratefully met her son's request to move in with Horne and his family north in Miami Gardens.
The Cop was still driving him. Until Walton got his license and he let him drive his truck.
"I basically took him as my own and he accepted," The Cop says. "The hardest thing for these young guys nowadays is to really accept what they're being told."
But Kim Rogers wasn't that far away.
"She still did everything for me. Bought me clothes and all that stuff," says Walton, who would bring back plates for Horne's two children and his wife from Kim's Sunday dinners.  "But I think she wanted me to get away from all that. Coach Horne was someone she knew and trusted."
They clung together when Walton's grandmother died about the time he chose Miami over Auburn, Florida State, Tennessee and South Carolina.  Then The Cop was called to the hospital a year ago in February when Kim had a stroke and they needed each other when Walton couldn't quite grasp his mother would never recover. When she died two weeks later at just 45, Horne knew what was next because he saw it when his father died.
"He came to track practice that day crying. I told him he didn't have to run if he wanted to sit out," Horne says. "He said, 'No, I want to run.' He ran that whole day without any problems. And he ran hard that day and during the track meet that weekend."
That's how he runs now. Horne says it is channeling the pain. Walton calls it "running angry. Running with a purpose. That's where I take out my frustration. On the field." When Kim went, it would have broken anybody. Maybe even Horne, who sees death every day as a homicide detective in Miami Gardens.
"I don't know if I could have handled that much," The Cops says of Kim's death. "It was difficult for him. Almost surreal. Almost unbelievable. Coach Richt and the coaches gave him some time off, but even during that time off he was trying to get back to the team because that was the way for him to get the anger out."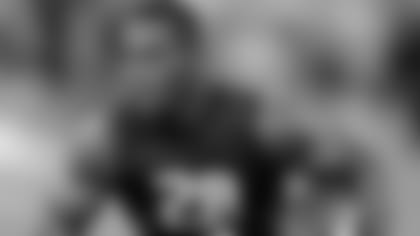 Walton showed off his healthy ankle at the combine.
Walton has been 21 for all of a month and what The Cop began telling him all those years ago has gradually became fact. He had to get ready to be 'The Man.' The man of the family. You could see it Draft Day when Horne moved the get together from his house to Walton's off-campus apartment because he felt it should be a family affair of aunts and uncles and cousins. 
And a one-year-old daughter. Ma'Lani. And her mother, Jasmin Thompson, Walton's girlfriend of six years.
"I've kind of looked at myself as the man of the family since I was nine," Walton says. "Back then I wanted to take the pressure off (his mother).
"I look at my daughter and I want to give her all the things I didn't have."
So that's why he runs the way he runs.  He's watched tape of Giovani Bernard, the Bengals' back with his dimensions and admires the many moves he can see in his own game. But his favorite back in the league is the 6-1, 220-pound Adrian Peterson.
"I just like the way he runs hard," says the little back with the big-back mentality. "You've got to deliver the blow first. You've got the ball and they're trying to knock your head off. You can't let them do it."
The Cop listens to some of the things The Kid says now and he starts hearing himself. Walton became involved in the U's community give-backs and became a bit of a fan favorite. Once after a practice early last season a youngster told him he was her favorite player and with her family watching he went back into the locker room to get a Sharpie and he signed his locker name plate from the Russell Athletic Bowl.
"When he got out there with the kids, you could see his energy just (being) interjected into those kids," Horne says.
Horne says this week Walton planned to stop by his outfit and give back to the kids at an event with the chief of police and the Miami Gardens Police Department's community enrichment team. The organization Walton supports is called the Chiefs and they come from one of four fields in the Gardens.
"(The Bengals) are getting a winner," Horne says. "That burst of energy he'll have will be contagious because guys will want to be on that level when it comes to working."
Nearly 15 years later, The Cop knows why he went into the school when he met The Kid. But after that and they're still clinging?
"It was fate," Horne says. "Fate we were supposed to meet that day."