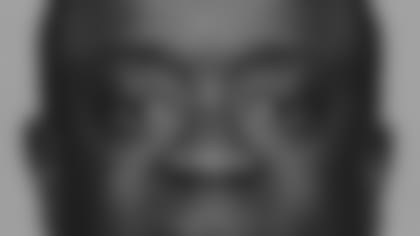 When Ray "Rock" Oliver and Steve Roccaforte coached college basketball together under John Calipari at Memphis, they were known as "Black Rock," and "White Rock."
Oliver ("Black Rock") is still trolling terrain for diamonds in the rough with Roccaforte even though he has moved to the NFL as the Bengals assistant strength coach and Roccaforte is now the head coach at Lamar. Bengals president Mike Brown, mindful of Oliver's vast basketball background, has told him to keep an eye out for a college hoopster that could play tight end.
Or linebacker. Or defensive end. In the middle of the trend that has yielded Marcus Pollard and Antonio Gates, anything is possible.
"They're out there. The problem is if we think they can play for us, we've got guys that David Stern thinks can play for him," says Oliver, reflecting on the NBA commissioner a week after the NBA draft. "I learned some things this time around. I'll get better at it."
Oliver knows scouting isn't his thing. That's for the scouts and coaches. His job is first and foremost to assist Chip Morton in the weight room.
But if he can help find a kid who hasn't played college football, is interested, and enough of his contacts tell him the kid might be able to play in the NFL, the Bengals will send a scout or coach to check him out.
Like this past spring with Byron Allen, a 6-7, 255-pound center out of Northwestern State, the Louisiana team that bedeviled Iowa in the NCAA tournament.
Allen, who helped fuel the Cinderella run with beastly board play, fit the specs. He had the size and hands, and he was a mid-major player not projected for the NBA. And he came with a strong recommendation from a branch of Oliver's bushy coaching tree. "White Rock," whose club played Northwestern State three years in a row, felt Allen was worth a look because of his unique strength down low.
"Regardless of what you see and stats, and no matter what a basketball coach tells you that they can't play in the NBA, they think they're going to the NBA if they play at Ohio State, Cincinnati or Kentucky," Oliver says. "So we take a look at the smaller schools, and it helps because I know a lot of coaches. I just tell them to keep an eye on guys in the 6-4, 6-6 range that can't play on the next level."
A lot of basketball coaches?
And Carson Palmer can throw the ball a little bit is the next understatement.
In addition to working with Calipari at Memphis and the NBA's Nets, Oliver has worked in the Hall of Fame wing with Rick Pitino and Tubby Smith at Kentucky and Larry Brown at Kansas in associations that have opened into countless of other rooms.
For instance, thanks to tiny George Mason's run to the Final Four, everyone and his brother was on to Jai Lewis, a 6-5, 292-pounder who had never played football, and the Bengals sent tight ends coach Jon Hayes to work him out.
Oliver had worked with Mason assistant Derrick Kellogg at Memphis, and that gave the Bengals an excellent edge when they negotiated with him after the draft. Oliver thinks the Bengals lost out to the Jets primarily because Lewis is nearer to home in New York, but he isn't deterred in the least that the Jets have made him a tackle.
"But they think they found a player and that's the important thing," Oliver says. "Finding guys you think can help you no matter what position."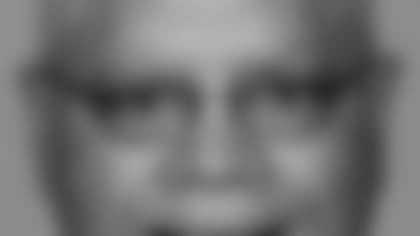 Running backs coach Jim Anderson ventured to Natchitoches, La., to conduct a school workout and after he filed his report on Allen, the Bengals decided to sign him as a free agent after the draft.
"He was big, could run, and had pretty good hands," Anderson says. "And a bright kid. An electrical engineering major."
But even though Allen helped carry Northwestern State to within a game of the Sweet 16 with a sour shoulder, he couldn't get through the Bengals physical and never made it to rookie camp except for the handshake. It's a lesson that Oliver has filed.
"You have to know about the injury history. A torn shoulder in basketball isn't the same thing as a torn shoulder in football," Oliver says. "In basketball, what are you doing? Setting a pick. So you just do some rehab, some exercises and don't get surgery. But in football you have to use your shoulders to block, tackle, and defend yourself.
"It's a test every time out, but it also holds true to the guys that have played football all their lives. First, they have to pass the physical. Then, can they learn what we're doing? Then, when they put pads on do they have the ability to help us?"
Oliver has been energized and not crushed by the Allen experience as he continues to get recommendations from his network. The Bengals had a list of about six to eight basketball players, but Oliver says, "You had to really weed it down because some of them couldn't play basketball. How the heck are they going to play football?"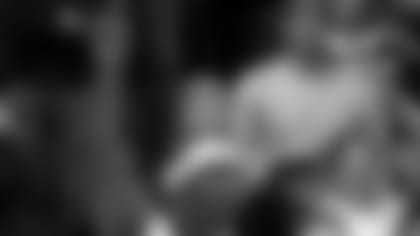 Could UC's Eric Hicks be pointing his way to the NFL? (AP Photo/Tony Tribble)
Of course, Oliver is well aware of the University of Cincinnati's Eric Hicks, the Bearcats' 6-6, 240-pound relentless post presence that didn't get a call in the NBA draft. Everyone in town is pulling for the kid (Oliver's wife has been talking him up as she reads about his daily saga) and count her husband as intrigued.
"The kid's intensity is unbelievable. He intimidates people," Oliver says. "There are referees and cops there, but (opponents) forget about that for 40 minutes. Coach Pitino says he's the most aggressive player he's ever seen. He's got the kind of mentality you're almost thinking you could put him in a three-point stance and let him chase the quarterback."
Oliver hasn't heard what Hicks wants to do, but if he wants to keep trying to make it in basketball, Oliver hopes he can do it, is pulling for him, and invokes the name of former Kentucky forward Chuck Hayes.
Hayes may be a little bigger and a better scorer than Hicks, but everybody Oliver knows whiffed on their projections when Hayes hooked on in the NBA.
"Nobody thought he'd make it and we were all looking at him as a tight end," Oliver says. "Why not? He had the size, the body, a solid player in the SEC. I saw him at Kentucky about a month and a half ago and I told him he proved us all wrong and I was happy for him. You can't determine how badly a guy wants to make it, and how bad some of these teams are in the NBA. The talent pool in the NBA is shrinking."
Yes, Oliver is keeping an eye on Hicks, but he also advises him, "If he thinks he can make it and no one else does, all he has to do is look at Chuck Hayes."
Meanwhile, in between sprints and squats, Oliver keeps looking with help from his eyes and ears in the outposts. He's already intrigued by one of Roccaforte's incoming recruits.
A 6-8, 260-pound freshman out of Texas named Franklin Reed. In a twist, Roccaforte kind of took him off the basketball field.
"The numbers say he runs a 4.6 40 and 11 flat in the 100," Roccaforte says. "He started out playing football and then took up basketball as a junior.
"When Ray called me last year, he told me they were looking for strong, big guys that can run. It's something we talked about even when we were at Memphis. He'd see some of these guys in the weight room and you'd wonder what they could do in football."
Oliver thinks football plays are everywhere. He looks over at centerfield in Great American Ball Park and thinks 15 years ago Ken Griffey Jr., would have made someone a Pro Bowl receiver or safety.
"Believe me, they're out there," Oliver says. "But David Stern is looking too."