After matching their needs with their 10 selections, a panel of draft observers believe the Bengals significantly upgraded their defense and added three talented wide receivers that are going to be NFL productive.
The trio doesn't hand out grades, but it did characterize the Bengals' work this past weekend as "solid."
One former NFL personnel boss who has worked in both conferences says the Bengals had it right when they went for Coastal Carolina receiver Jerome Simpson in the second round at No. 46 and Auburn defensive tackle Pat Sims in the third at No. 77.
"I had Simpson going late second, early third. High grades on his athleticism and hands," he says. "If they wanted him, they weren't going to get him next time around. And I had Sims rated as a second-rounder and the fourth-best DT."
Rob Rang, senior analyst for NFLDraftScout.com, called the Simpson pick one of the best in the draft, and after completing his 31st draft survey, Jerry Jones of The Drugstore List rated Florida wide receiver Andre Caldwell as one of the steals.
"I thought they should have taken him in the second," Jones says. "He's fast, and any time you've got a receiver coming out of Florida, you know he's well schooled in the passing game."
All three also disagreed with the selection of Fresno State defensive tackle Justin Shirley in the fifth round because of his off-field baggage.
"Why did they do it?" Rang asks. "Well, I know why. The guy has a huge upside, but they've done a good job in the last couple of drafts staying away from those character risks."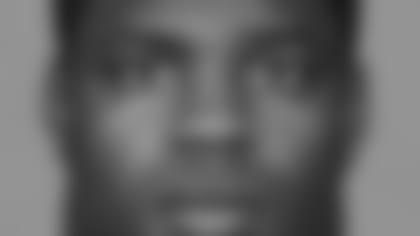 The Bengals are still wearing the bandages from getting burned with two of those picks in the 2005 draft, second-rounder Odell Thurman, a linebacker, and third-rounder Chris Henry, a wide receiver. Their transgressions, in some measure, dictated three of Cincinnati's first four picks three years later with Simpson and Caldwell along with USC linebacker Keith Rivers going in the first round. The Rivers pick, by the way, is one the panel says can transform the backer corps.
"He's not going to make the flashy plays," Rang says. "But he can make all the plays. By far the best backer in the draft."
Although guys like Jones were baffled by Simpson's selection ("I couldn't find anybody that had him going before the fifth round," he said), the ex-NFL chief and Rang had him rated much higher on the board.
"Three months ago I was asking teams to give me the name of another small school guy to go with (Tory cornerback) Leodis McKelvin," Rang says. "And five teams told me to keep an eye on the Coastal Carolina receiver."
"The one thing that worried me about Simpson is that sometimes he had trouble getting separation in man-to-man," the former NFL chief says. "But he also had a different quarterback this year and the guy wasn't as good as the guy he had the year before. He still had 17 yards a catch. He dominated the action with his jumping and his huge hands. I think he's going to be excellent."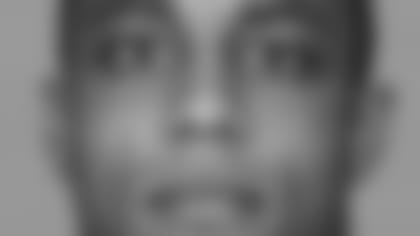 Rang's people compare him in style to Bengals wide receiver T.J. Houshmandzadeh, but Rang won't put the Hines Ward tag on Caldwell even though he sees the similarities.
"He's versatile. He's thrown some passes in that offense and he scored the winning touchdown in the Senior Bowl on a reverse," Rang says. "He'll block, too."
As the league personnel man said of their 40-yard dash times, "Hines runs a 4.6, this kid runs 4.3. Caldwell is not very elusive, but he's a vertical guy."
He's also extremely impressed with the 6-2, 310-pound Sims, a D-tackle he rated behind only Glenn Dorsey, Sedrick Ellis and Kentwan Balmer.
"He's very athletic. He anticipates the snap. He's quick, powerful. He can play both the three technique and be an inside pass rusher," the personnel man says. "He has a tendency to get up in the air and sometimes he's a little over-aggressive. But he's got production. He played (seven) games with a cast for a broken bone in his hand and it didn't faze him. He's a guy on the come."
Rang is worried about Sims' maturity and approach to the game, but gives him high grades on how he plays. Jones also had him highly rated since, "I'm more interested in all-conference teams than All-American teams because they're voted on by opposing coaches and if they say this guy is the best tackle in the SEC, you believe it," he said.
The panel also liked the selection of Kansas tackle Anthony Collins in the fourth round.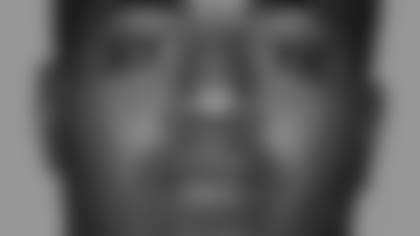 "I love that one," Rang says. "I know you say the Bengals have four tackles, but he's a good enough athlete that they can use him in a lot of places."
The personnel man thinks Collins is going to need a year to develop, but "he's got great feet. You can't replace those, and he's got a tremendous frame," he said.
Size is a big reason the personnel man likes Cincinnati's last pick, a 6-5, 230-pound wide receiver from Louisville in Mario Urrutia.
"He's going to be able to play in the league. I think he's an interesting guy because he's so big and how he moves," he says, and Jones says, "If you go back to some preseason coverage, he was talked about a lot. He's a junior, so he's a guy that can develop."
Like everyone else, the personnel man knows that Shirley can play. He's 6-5, 340 pounds and he says, "He's massive. His size to height ratio is off the charts, and he's quick. But he's sluggish off the ball. It's a surprising pick given their situation. But it's not like it was a risk taken in the first or second round.
All three see sixth-round pick Corey Lynch making the team as a special-teams ace out of Appalachian State, and even though University of Cincinnati defensive end Angelo Craig slid to the seventh round, they say not to dismiss him.
"He can be a pass-rushing specialist on the right team," Jones says.
And the Bengals need pass rushers.
"I think they went out and met their needs during the whole draft," the personnel man says. "That's what you're supposed to do and they did it. I think Sims has a chance to be a really good player."