Professor Lewis takes his tackling lecture to campus next week.
The Bengals' Marvin Lewis has become one of those old school prophets in the hall of NFL head coaches. Take the new tackling rule that was clandestinely pushed this week by the NFL competition committee and passed unanimously by the owners even though no one knows how it is going to be called or what the penalties are going to be.
"Lowering the head to initiate contact with the helmet is a foul," is what the new rule reads.
Lewis laughs. That's what he's been taught ever since he was in 10th grade at Fort Cherry High School in McDonald, Pa., and old Steelers head coach turned TV talking head Bill Cowher was a junior about 30 minutes away at Carlynton High School. Heck, even before that in Pop Warner football.
It's what he'll lecture about next weekend at the University of Texas, where he's been asked to speak to players and coaches about the most basic thing in the game.
"It's going to be a little bit of an adjustment, but as players it's how we were taught to originally play the game," Lewis said Thursday. "You didn't need to lead with your head. Leading with our head was not correct. You were taught not to. You were taught to play with your head and your eyes. I'm not saying it's anybody's fault. The evolution has changed a little bit and we've got to go back and emphasize the right things."
The right things?  He has been hearing and talking about them ever since head coach Jim Garry taught tackling at McDonald High. Or when Lewis was an assistant at Long Beach State in the mid-80s and he would listen to Los Angeles Rams defensive coordinator Fritz Shurmur talk about the proper tackling technique. Even 20 years ago, when he was the defensive coordinator in Baltimore. Lewis can still remember how badly the Ravens tackled in 1998 and how he spent the offseason emphasizing it.
"If you ducked your head, if you hit with your helmet, if you did that, you were going to get hurt," Lewis said. "The other thing is that when your eyes go down and your head goes down, your chance of making the tackle is reduced. You have to see what you hit. You want to have your neck bowed, your head up and your eyes up and that's what you were taught to do. Play through the wrap-up and grab cloth. Those are the things that are important."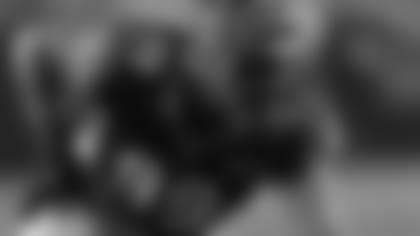 Rookie right end Jordan Willis had no missed tackles in 360 snaps last year, according to profootballfocus.com.
And the irony is this has been one of those offseasons long before the rule was passed. Lewis has been talking about improving tackling ever since the season has ended. Texans rookie quarterback Deshaun Watson's broken-field 49-yard touchdown run that broke open the second loss of last season still gnaws at him.
The Watson whiff is the keynote address of a season the Bengals missed 118 missed tackles, according to profootballfocus.com, the sixth most in the NFL. But it's the fewest they've had since 2013 and they'd like to get back to 2012, when they missed just 90.
The coaches in Lewis' strength and conditioning department have already been alerted. Head man Chip Morton is preparing for more practice periods devoted to tackling technique and GPS maven Shea Townsend is already looking at old school tapes. He's frozen the great middle linebacker Dick Butkus delivering one of his bone-crushing tackles in slow motion with his helmet clearly on the side, resting on the hip of the ball carrier while his shoulders detonate the play.  
"A year ago we had some plays we really tackled poorly," Lewis said. "We have to take a really hard look at that. That's one of the improvements we have to make. It's an easy fix. We went through that same transition in '98 and '99 in Baltimore. Defensively in order for us to get better. We didn't do it well last year. We let some plays get away from us. That run by Watson. And sometimes it's effort and sometimes its energy. So we have to take a look at all those things."
Lewis thinks that teaching on the lower level of the game has improved now that youth coaches need to get licensed. But there was a time when it just wasn't so and the old-school fundamentals got lost.
"There's no question," Lewis said. "Because a lot of times the people that are instructing it, they haven't been taught the proper way, so all they remember is the worst thing they were ever taught. And that's how they want to go about it. In any sport you don't duck your head."
Lewis already knows what's ahead. He's already hearing it. The endless instant replays of debate. He's concerned that's going to consume the safety issue itself.
"It becomes a judgment thing. It's going to be a thing that's debated all the time on television. It already is," Lewis said. "They're acting like it's a thing bigger than it is. So it's already gotten out of control. It's the same education piece. Any time there's any kind of revision, I think the people that spend the time talking about it need to be educated and understand it. Not only that, you have to educate the players."
No one knows what the penalties are for using the head.  But that doesn't concern Lewis at the moment.
"I don't think it should be a fine," he said. "It's important to our team. Keep the players healthy. Keep them out of harm's way. And make us a better tackling team."