E. RUTHERFORD, N.J. - Carson Palmer, in what had to be the gutsiest performance of his career, broke his longest streak without a touchdown pass Sunday on a 17-yard bullet to wide receiver T.J. Houshmandzadeh that left the Bengals 4:36 away from shooting down the Super Bowl champion Giants.
The game would be lost in overtime, 26-23, but the beleaguered Bengals offense recaptured the rhythm of last season when Houshmandzadeh led the league with 112 catches and the Bengals pass offense finished seventh in the NFL.
They want to be more consistent than last year, but with the passing game grounded by Hurricane Rex (Ryan) in Baltimore and Hurricane Ike in Cincinnati the first two weeks, the Bengals found themselves last in NFL passing and had to start somewhere. Palmer, playing on a sprained ankle and his broken nose bloodied again by the NFL's most lethal pass rush, stood in long enough to end his skein of 11 straight quarters without a scoring pass and ring up a 98 passer rating that was 22 points better than the first two games combined.
With Houshmandzadeh catching four of his career-high 12 catches on third down, the Bengals doubled their third-down conversions in the first two weeks on a 10-for-17 day after coming into Giants Stadium 5-for-26.
"He was looking at me and I was looking at him. We were doing things that weren't called because we were on the same page," said Houshmandzadeh, whose 146 yards were his most since he had 147 against Baltimore in 2006.
Giants coach Tom Coughlin was extremely impressed with Houshmandzadeh's 16-yard catch over the middle in regulation's last drive against a blitz that put the ball well in kicker Shayne Graham's range at the Giants 23 with 36 seconds left and New York leading, 23-20.
"They blocked a lot of our pressures up and they had the quarterback in the gun and Palmer got the ball out fast; he got it out quick," Coughlin said. "We had really a full pressure on in the last drive and they hit the slant over the middle to Houshmandzadeh and he made a heck of a play. We just didn't get there. We had a lot of pressure called, but we didn't get there many times."
But it was the next catch that Houshmandzadeh was talking about, a nine-yarder over the middle after Palmer spiked it to stop the clock.
"It was supposed to be a clear out to Antonio (Chatman)," Houshmandzadeh said. "But Carson and I saw the same thing. I just basically went to the open spot and fell in there."
Palmer thought he had the first down and was all set to spike it at the Giants 14 with 12 seconds left, but it was third-and-one. So a play was quickly audibled into Palmer's helmet and Chatman almost broke it for the winning score on a quick pass against Cover 2 to the outside, but defensive backs Kenny Phillips and Kevin Dockery dragged Chatman down at the 3 with four seconds left.
That's when the Bengals called timeout for Graham's tying 21-yarder.
"He shook the first guy and I thought he was going to split them and get in," Palmer said. "It was just a situation where we had enough time, and they were in the right defense to try to get a cheap one with making a guy miss, because with Antonio that's his specialty. He almost made the guy miss to get in there, but we had enough time to set up the field goal."
Head coach Marvin Lewis wanted to play it conservatively with only one timeout left. He didn't want to risk it to run one play for the end zone and not have enough time to get the field goal team on.
"We only had one timeout left. If we used it there, you can't kick the field goal," Lewis said.
Palmer and Houshmandzadeh were the old standbys, but offensive coordinator Bob Bratkowski also tried some new wrinkles to get 347 yards. In the last 17 regular-season games, the Giants had allowed that number to only the Lions and Patriots.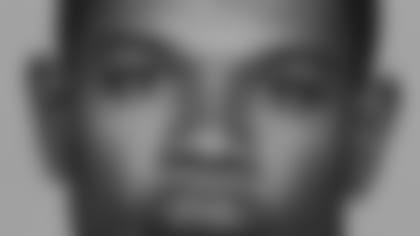 The Bengals got the ball to Chatman (his best day as a Bengal with six catches for 70 yards) and running back Chris Perry (two catches for 19 yards) on the perimeter, and used a flea-flicker with Perry tossing back to Palmer that resulted in a 16-yard pass to wide receiver Chad Ocho Cinco in the go-ahead touchdown drive that put the ball on the Giants 33 with 6:38 left and the Giants leading, 20-16.
With Ocho Cinco finishing his worst three-game stretch since 2002 and his five Pro Bowls (eight catches for 88 yards compared to the seven catches for 92 yards he had from Sept. 22-Oct 6, 2002), Houshmandzadeh had his season's breakout game against a New York defense that allowed only a 26-yarder for its longest pass.
"They do a good job of keeping everybody in front of you on defense and force you to throw the ball underneath," Houshmandzadeh said. "You don't want to take any chances and give up points when you've got a kicker like Shayne because those points are almost automatic."
The Bengals' first passing touchdown of the season came, naturally, on third down (and 6) to Houshmandzadeh running deep down the middle and launching himself to pluck the ball from safety James Butler at the top of his jump.
"I didn't know what down it was," Houshmandzadeh said. "It was actually a deep ball and I just went up and tried to catch the rock."
The play left Palmer shaking his head.
"Unbelievable catch. He's got two guys on him. Right when I let the ball go I knew he was going to make the play because that's what he does," Palmer said.
The brutal timing of the passing game had been attributed to the injuries Ocho Cinco and Houshmandzadeh suffered in training camp, limiting then to practice with Palmer starting only the week of the opener.
Houshmandzadeh doesn't buy it. "The first two weeks wasn't a good indication of what we can do," Houshmandzadeh said. "Baltimore is a great defense. (Against) Tennessee, the wind and the conditions were terrible. We played OK, but we could have played a lot better."
The Bengals gave up their most sacks (six) in two years (Sept. 24, 2006 in Pittsburgh) and rushed for just 33 yards in the second half.
But they did put up 23 points on a team that had allowed a combined 20 points during the first two weeks.
"Last week when the wind is blowing like it was 50 mph, it's tough to find a rhythm with somebody," Palmer said. "T.J. and I definitely had a rhythm tonight. He did a good job doing his own thing and getting open in a couple different situations. We had a botched snap where the ball was on the ground and he saw it and did a good job of adjusting his route. That's just what T.J. does. He's a football player. He makes smart plays, heads up plays."
But the duo couldn't hook up on the most important third down of the game, the third-and-8 from the Bengals 27 in overtime. Palmer had Houshmandzadeh open on the sidelines, but threw it behind him.
The two run calls to Perry that preceded it, which came after Palmer completed six of eight passes (not including a spike) for all 71 yards in the tying drive at the end of regulation, drew some second-guessing.
"With the way we were moving the ball on the ground, we felt like we were getting four a pop," Palmer said. "We tried to get eight the first two with two runs to get us to third and two and have the chance to run the ball again for a first down or throw it. Unfortunately, we weren't able to move the ball, and then on third down, I didn't throw a good enough pass to T.J."
"For the most part, we ran the ball pretty effectively the whole game," he said. "If we had two for 20 yards, you wouldn't have asked the question."
CARSON PALMER LONGEST TD PASS DROUGHTS