Sam Wyche, one of the Bengals' Super Bowl coaches, has heard among the candidates they've interviewed to fill his old job are young and respected offensive minds with great pedigree but not long resumes. That sounds OK with the franchise's fifth head coach as it searches for the 10th.
"What do you think I was when I got there?" Wyche asked Monday from his South Carolina home. "You learn on the go. If you've got a good staff around you, by the time they put their two cents in there, you're usually on the right track."
Young and making magic on the offensive side of the ball while groomed in a successful system in this cyber era of populating points and dulling defenses is the lure in this cycle of hiring NFL head coaches. Wyche, who turned 74 last week, has been there. He was a week away from 39 when Bengals founder Paul Brown tapped him for the 1984 season even though he had called plays for just one year as the head coach at Indiana. Offense has always lured the Bengals. After all, an offensive innovator founded the franchise and its first seven head coaches drew plays.
Wyche was a virtual unknown to Bengals' players when told of the hire (one wanted to know how to spell his name), but with the NFL set to explode into points on a wave of rule changes and innovative passing schemes in the mid-1980s like Air Coryell and the Run-and-Shoot, Wyche was the right man in the right place with his No Huddle creation that made the Bengals perennial playoff contenders.
The public and the press had P.B. wrong, Wyche says. When he got fired in Cleveland, they said the game passed him by. But it was his offense built with the Browns that spawned the 49ers West Coast Offense dynasty and where Wyche cut his coaching teeth as Bill Walsh's quarterbacks coach for a few seasons before Indiana called. And the old man wasn't exactly button down in personality or playbook.
"Paul liked you to shake things up a little bit every now and then and do things non-traditionally," said Wyche, who never heard a discouraging word as he tinkered with the No Huddle. "He never said anything about that. Never put a leash on it. That's the kind of support you need. You can't be looking over your shoulder."
Now 35 years after P.B. called on him, Wyche sees enough creativity at work that has changed the old offensive staples. Some of the biggest differences, he says, are the shotgun look for the quarterback and the slew of formations stemming from it. It's no longer just three wide receivers always lined up in the same spot.
"The formations are much more varied now," Wyche said. "When a guy was a wide receiver as the split end on the line as the X, Y is the tight end and Z is the flanker off the ball, one would be on the left, one would be on the right and the tight end would be standing next to one of the tackles. The reason that was the way it was is because all of those coaches were coached that way when they were coming along and the coaches they learned from were coached that way when they were coming along. It was a slow-moving change. The rules changes are happening faster and more emphatically. It's one way one year and totally different the next year rather than evolving into something."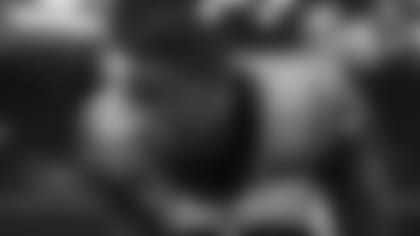 It looks like the coaches are now being coached by a different guys. Wyche admits he looks at the game more now as a fan than as an offensive innovator, but he sees more than most. And maybe the lesson is it's not all that new. Starting with, as they always have done even B.P.B. (before Paul Brown), coaches are robbing those early 21st century offensive principles from each other, such as the run-pass option known as RPOs.
"I see the same offense," Wyche said. "Everybody is playing out of the shotgun for sure. Every team has RPOs, maybe eight or 10 times a game. Same look. They all steal from everybody. Same style of off-tackle plays. Same motion where they hand off on the sweep. You see every team doing that. The flanker comes in motion underneath the running back. Sometimes you fake it, but every team seems to have a series off of it. Every team has pretty much built their offense around the shotgun and logically that gives (the quarterback) a better line of sight.
"He's already five yards back. He gets his eyes back on the defense faster. In the earlier days when there was a fake involved, your head went with the fake so you had to take your eyes off the coverage down field. If you didn't, you didn't make a good fake. Now, the guy you're faking it to is right in front of you and not behind you anymore."
It is no surprise that that a generation after he last hounded an NFL official from the sidelines, Wyche is still getting after them. He says the consistency from one crew to the next that the NFL craves simply isn't there. He also believes they're having a difficult time implementing and interpreting the new rules.
"Roughing the passer, for instance," Wyche said. "How can you tell if a guy launched himself (or just made a tackle) or when the (quarterback) pulled the ball in?"
Wyche loves today's wide receiver screens, particularly when three are bunched together and two block down field. But he worries it is too effective and that the league is going to stop it by coming up with some kind of a new rule preventing blocking downfield.
"I can see the league saying, 'OK, enough of this. We have to put a stop to it before they put two guards or tackles out there,'" Wyche said.
In some ways, everything is new again. The rub routes or the pick play, where receivers screen defenders to free other targets, has been a torrid weapon in the new era to force teams into zone. But when Wyche was coaching with the 49ers in the 1981 NFC title game, he says "The Catch," that put the 49ers in their first Super Bowl began as wide receiver Dwight Clark running what looked to be a pick route that softened the coverage before he cut it up field to leap for the first of quarterback Joe Montana's many winners.
But when it comes to the Chiefs' new-wave offense, Wyche says quarterback Patrick Mahomes reminds him of Montana's Hall-of-Fame backup Steve Young. And when the Rams operate with quarterback Jared Goff, Wyche sees the Rams of the late '60s and towering Roman Gabriel. Something old with a twist.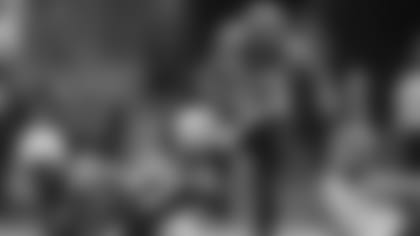 "He's a big guy standing in there and he's taking shots, but he gets ball out and has great line of sight down the field," Wyche said. "You have to have a complement. You can't be Johnny One Note anymore. Not in this league. You've to be able to run it with variety of styles and throw it with a variety of passing styles."
Wyche likes what the Bengals have done recently with formations and believes their personnel has been as good as any in the league. He liked it when they would occasionally split out their tackles as wide as receivers. But with quarterback Andy Dalton missing half of last season with a thumb injury, wide receiver A.J. Green missing 14 games in the last three years and tight end Tyler Eifert missing 34 in the same stretch, he also noted, "They've had some key injuries with critical key people."
He also salutes the man who passed him as the Bengals head coach with the most victories.
"I'm a Marvin Lewis guy myself. I thought he did a great job," Wyche said. "When you're there that long, the subject is always going to be maybe its best just to make a change for change sake every now and then and get everyone interested in what's up next."
What's next? The media reports suggest some of the guys are in that category of the league's young unknown guns.
"I'm busy right now," joked Wyche, who was once that guy. "But I can be there by the next afternoon."