Andy Dalton says he welcomes Bill Lazor's challenges.
Andy Dalton left Wednesday's power lunch with Marvin Lewis and Vontaze Burfict looking forward to what promises to be the biggest changes to the offense in the eight seasons he's been the Bengals franchise quarterback and the 16 seasons Lewis has been head coach.
But he's glad Lewis is still around to break bread.
"From three weeks ago when he was supposedly leaving to winning the last couple of games and staying, you can never count on anything until it happens," Dalton said. "I'm happy Marvin is back. He's very consistent. For him to be in one place for 15 years it says a lot about him. I think it's like everybody is talking about. We're close. We've got a lot of talented young guys who played a lot this season and we've got some veterans who are bringing them along. We're setting the standard high.
"We were just talking about what direction we're headed and it was just good to sit down and talk before going into the offseason."
Burfict may be looking at a bunch of changes, too, if defensive coordinator Paul Guenther does what is expected and heads to Oakland with Jon Gruden. Lewis is keeping the defensive thing shrouded in mystery, but after lunch when he met the media with offensive coordinator Bill Lazor and announced that offensive line coach Paul Alexander is moving on after 24 years with the club there is no riddle what's a foot.
It's a sea change because Alexander, seen as one of the NFL's foremost offensive line gurus, served as the long-time run coordinator. Only running backs coach Jim Anderson, with 29 years (1984-2012), and former strength coach Kim Wood, with 28 (1975-2002), served longer in Cincinnati. Only special teams coordinator Darrin Simmons, tight ends coach Jon Hayes, secondary coach Kevin Coyle, and strength coach Chip Morton are left from Lewis'' original staff.
And on Wednesday, Lazor broke free of Ken Zampese's playbook he used when he was promoted from quarterbacks coach two games and five days into the season. Lazor is looking for somebody to replace him as quarterbacks coach. Running backs coach Kyle Caskey is reportedly back, but with no other announcements there may be other spots to be filled with new faces.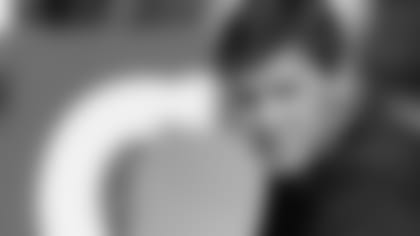 Bill Lazor is looking for the third Bengals offensive line coach in 39 years.
"It's going to be different. It's got to be different," Dalton said. "Because we weren't good enough.
And it has to be after they finished dead last in offense with the worst rushing season in the history of the franchise.
"It's going to be a drastic change," said left guard Clint Boling. "Just because you're going to have different guys doing it."
But Lazor and Darrin Simmons, the only special teams coordinator Lewis has had, are both coaching lifers with marketable resumes that decided to return to a coaching staff of free agents because they think the players are good enough. After the news conference, Lazor, 45, who has been in the NFL now a dozen years with six teams, put the head coach in that mix, too.
"I look at the head coach and quarterback," he said of the OC hunt. "Do you have a relationship with the head coach and can you communicate with him? Especially as a coordinator because you have to be able to walk into each other's offices very quickly and I need to know what he's looking for.
"And a guy in my position, you have to look at the quarterback. Can he be successful? (Dalton) has proven to be successful. Other pieces around the quarterback have proven to be successful … Because we're all human and life is short, you want to do it with people you like and where you have a chance to win. I could check those two boxes."
Simmons, 44, who changed the culture in the Bengals' kicking game like Lewis changed it in the locker room and Mike Zimmer changed it on defense, has three top ten units dating back to 2012. Not this year, largely because of youth and injury, but that has Simmons frothing at the mouth.
"I know people don't want to hear it, but it says something about continuity," Simmons said. "I had a good conversation with the owner (Mike Brown). I know we (special teams) took our lumps, but there's a lot of guys here that can play. It's gratifying to have an owner believe that you can get it done."
Lewis has entrusted Lazor with fixing Dalton and it's not like there's a lot to fix. He did throw 25 touchdowns under Lazor's watch in the last 14 games, fourth most in the league in that stretch despite getting some pressure. But he also finished the season with his worst completion percentage and fewest yards per attempt since his rookie year and the Bengals had the fifth fewest passes of at least 20 yards in the league.
On Wednesday Lazor said he plans to challenge Dalton and has no problems with making him feel "uncomfortable."
"It's how do you coach players?" Lazor said. "You have to push him past his limitations. If you're always practicing what he does well, then Andy will continue to be what he is.  If I put him in tough situations (in practice), he can test his limits and grow as a player. I'll be able to push him and I expect him to be up to the challenge."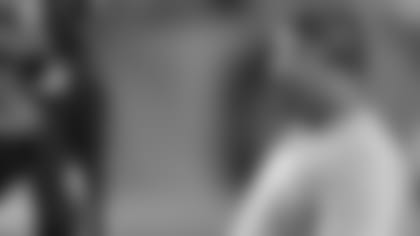 From Corey Dillon to Willie Anderson, from Joe Mixon to Andrew Whitworth, Paul Alexander had one of the greatest coaching careers in Bengals history.
Dalton is all for it, although he wouldn't say he's grown too comfortable.
"I'm fine with that," Dalton said. "That's how you become better. Bill and I have a great relationship ever since he got here (two years ago). I think that's why he got the job. Marvin trusts him to do what he has to go to get us better. I think it was tough on him but we were able to get some things done even though he came into it in the middle and it's going to be great to see what he can do now that it's his job."
Lewis' confidence in Lazor stems from his pedigree. An Ivy League quarterback that mentored under Dan Reeves in Atlanta, Joe Gibbs in Washington, Mike Holmgren in Seattle and Chip Kelly in Philadelphia.
Lazor's one shot as coordinator came during a season and a half during 2014-15 in Miami rocked by head coach Joe Philbin's mid-season dismissal in '15. But before that in 2014 Ryan Tannehill threw 27 touchdown passes, the most by a Dolphins quarterback in the 20 seasons since Dan Marino.
Although he left  under fire for not running it enough, in '14 their 4.7 rush average was second best in the league and Tannehill and running back Lamar Miller became the first 4,000-yard passer and 1,000-yard runner ever for the Dolphins.
But Lazor says don't look at that. He says the Bengals will look more like the last two games this season. And the Bengals are banking on it, looking to Lazor to get the same kind of production they got in a 26-17 win over Detroit and a 31-27 win over Baltimore, numbers in cold weather put up behind a revamped offensive line against good teams needing wins to stay alive that would translate to fifth in yards and sixth in points extrapolated to 16 games.
Which means a large dose of up-tempo no huddle and giving Dalton plenty of the run-pass options at the line of scrimmage.
"That was part of it," Dalton aid. "That was good. I don't know what it's going to be like. It's early."
Lazor sees a mix of what Dalton has had with his three previous coordinators and the stops where he's been.
"Will we look exactly like we were when I was in Miami? Probably not," Lazor said. "But aspects of what we were doing with (Washington). Some counter plays pulling the guard and tackle. Not many teams do that. We did in Washington. We did some of that in the last couple of (Bengals) games."
Lazor is hesitant to talk about what kind of line scheme he seeks and how it will be different from what Alexander employed. Instead, he talks about matching it with the talent and he revealed that before the news conference he's starting to chart all of running back Joe Mixon's runs from his rookie year. He'll do the same with Giovani Bernard.
"You evaluate the backs and the line, what they do well and how it fits with where we'd like to be," Lazor said. "If it's a perfect match, great. If it's not, then you have to make some decisions. I've been in places that have led the league in rushing, and I've been places where we've struggled to make a first down, and some of them ran the same schemes. But it's got to fit who your players are and then there's got to be, in practice, a commitment from everyone that you're going to run the ball and get good at it."