The Bengals offensive line is without its heart and soul, but Pro Bowl right tackle Willie Anderson's fierce pride is alive and well in a unit that looks poised to strap this team on its back in November and December.
Two weeks ago it was 177 yards on the ground against the Jets.
Last week they nearly did what no line has done in two years in coming within a dozen yards of a 100-yard game against the Steelers.
Oh, by the way, while blanking one of the league's top blitzing attacks.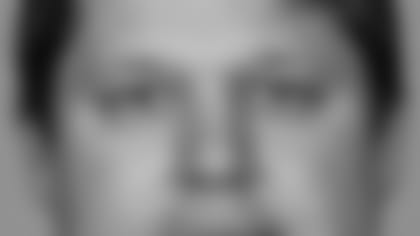 Even as it is in transition, the group Anderson likes to identify as part of the anonymous "mudders" is flexing its muscles under Paul Alexander. Alexander, 47, the long-time line coach, is going home to Upstate New York this Sunday to play the Bills and his mentor.
Bills offensive line coach Jim McNally. The guy that pulled him out of a clinic and into a revolution.
"I've got brothers, I've got nephews, I've got buddies telling me how to beat the Bills because they watch them all the time," says Alexander, the native of nearby Rochester, N.Y. "Even my mother is giving me a game plan."
Mrs. Alexander's Xs and Os can't be too far off from what Bengals offensive coordinator Bob Bratkowski probably has been sketching lately. With defenses daring the Bengals to run the ball in an effort to take away wide receivers Chad Johnson and T.J. Houshmandzadeh, Bratkowski has doggedly stuck to the rush.
After the Jets game, he joked he was going through withdrawal after calling for a run 26 times in the second half even though the club trailed 23-10. Last week against the Steelers, the Bengals trailed, 21-6, at the half after running the ball 10 times for 29 yards. But even though they barely had the ball in the second half because of the Steelers' monstrous drives, Bratkowski called it 11 more times and it went for 62 yards.
All of this without Anderson and with eight different line combinations.
"We do have a lot of pride. We know how important running the ball is and we believe in it," said left tackle Levi Jones. "I think that's what they look for when they draft guys on the offense line. Prideful guys that care about it."
Right now, that starting five is proud but young.
"We're young at right tackle, left guard, and we still have a young center," says Alexander of fourth-year tackle Stacy Andrews, second-year guard Andrew Whitworth and third-year center Eric Ghiaciuc. "Usually when you have a whole lot of different looks like this it's catastrophic. I don't sense this has been. That comes from years of development. Guys have been in the system a long time. Look at Stacy. Whit used the same techniques in college that we use here, so that was a big reason he's been successful and played right away."
One reason people are pointing to the recent success of the running game is that the Bengals pretty much scrapped the no-huddle offense the last two weeks. Head coach Marvin Lewis has said for a long time he thinks the Bengals run better when they huddle, but quarterback Carson Palmer isn't too sure.
"Other than this last week, we've run the ball better in no-huddle," Palmer said this week. "Our no-huddle stuff gets us better matchups on the field. This past week we just had a great game plan going in with a lot of the huddle stuff. When we did go the one series with no-huddle, we basically threw it every play and went all the way down the field and didn't get any runs in, but we were confident in our no-huddle system that we were going to get some good runs."
So the no-huddle isn't going anywhere because it gives defenses just another thing to think about and Palmer is so dangerous in it. But right guard Bobbie Williams, now the line's experienced sage as Anderson rehabs, agrees it may be a good device for a young line in the running game.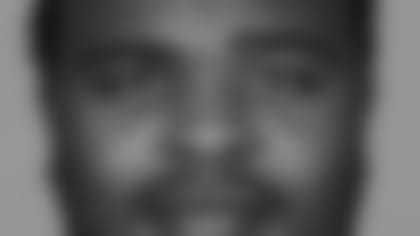 "(A huddle) helps out in communication. It allows you to get set," Williams said. "You can take a deep breath and focus on what you have to do. I think it probably helps some of the younger guys."
Lewis thinks the return of Ghiaciuc from thumb surgery and a more stable lineup have been big. Williams said Wednesday it's starting to feel like '05, when the line set a club record for fewest sacks and allowed the individual passing, rushing and receiving records to be set all in the same season.
Now there is no Anderson. Or Rich Braham at center. Or Eric Steinbach at left guard.
"Settling into the same guys makes a big difference; I think all of those things are important," Lewis said. "Making sure that it continues to be a priority. We've huddled more, which is important. We've had more called plays. And Carson's ability to check things at the line – we've given him that ability and the direction that way is to get us into more runs. He's done a good job of doing that."
Alexander won't reveal what his mother sent for a script, but he is effusive for his praise of a guy who just as well could be a member of the family in McNally.
When Alexander was a tackle at Cortland State in 1980 and McNally was just starting his NFL career as the Bengals line coach, McNally was giving a clinic at the school and pulled Alexander out of the crowd for a demonstration.
Alexander would eventually spend a season on the Bengals staff in 1994 before McNally left for Carolina. Now Alexander is approaching the 15 years coaching the Bengals O-line that McNally did.
"He got me thinking that day. That's the day I met him," Alexander said. "Up to that point, what was taught was to block straight ahead. But McNally and Howard Mudd came up with angle blocking, this idea of blocking guys on angles and taking them where they want to go. It revolutionized football at every level, and now that's the way it's taught at all levels."
It will be seen on Sunday as the Bengals saddle up for another team that would rather get beat by Rudi Johnson and Kenny Watson instead of Chad and T.J.
"The big thing is we need a win," Alexander said. "That's the bottom line."
But it's a little more than that. It's about mentors and mudders.
"He knows what he's doing, that's for sure," Jones said. "It's the young guys who come in and want to perfect it (for the mentors)."
Alexander will just take a win. And no sacks. And 4.7 per carry.
"The big thing is to improve during the season," Alexander said. "I think we're headed that way."