John Thornton left the Tennessee defensive line five years ago for Cincinnati and Antwan Odom defected back in March and the Titans are still rotating eight men through and leading the NFL in sacks.
Meanwhile, Odom hopes he can get his first sack as a Bengal, which may be the Bengals' first sack of the season when said Titans come to town Sunday for the Paul Brown Stadium opener.
"I want to show them what they missed out on," Odom admitted Wednesday after practice. "There's a lot of motivation. I want to go out and show them I can be a third-down guy, every-down guy. There's no hard feelings. It's a business." The Titans have made it a business of being a perennial playoff team via hard-nosed and tremendously deep defensive line play fostered by a Buddy Ryan disciple in long-time head coach Jeff Fisher. As Thornton observed, "Guys come and leave for contracts and they keep drafting guys and putting them in there."
Thornton didn't feel like he was being overshadowed when he left after the '02 season. He was starting, but he knew the line was deep enough that the Titans wouldn't have to pay to keep him with guys like Robaire Smith and a big, raw rookie named Albert Haynesworth playing behind him. Smith is still in the NFL as a key player for the Browns and Haynesworth is the best tackle in football.
"We've played pretty well against them the last couple of years," Thornton said. "They changed it around two years ago when they came out of the dust and became a good team."
Sunday's game finds another version of the Tennessee front that the Bengals would like to emulate. The Titans are the talk of the NFL after holding Jacksonville's vaunted running game to 1.9 yards per rush while also getting seven sacks. In Cincinnati, defensive coordinator Mike Zimmer says he needs more from his tackles and his prized new pass rusher.
"Thornton did OK. Domata (Peko) did OK. They have to play better," Zimmer said. "(Odom) needs to rush the passer better ... he's got the speed and quickness and strength. Now he needs to turn it loose."
Odom says he's ready to go and that he can go more than the 26 plays the Bengals gave him in Baltimore because of concerns about his conditioning as the 6-5, 255-pounder lives a free-agent's worst-case scenario.
After signing the biggest free-agent deal in Bengals history at about $6 million per year, Odom severely sprained his foot in the first 40 minutes of training camp and couldn't practice until Monday before the opener.
"He's rusty; he missed 20 some days," Zimmer said. "He's still learning some calls ... unsure of where to line up. ... When you're not practicing football, you're not practicing football. You're practicing getting in shape and getting healthy. It's a different deal. You can talk about watching film and all that crap you want; it ain't the same."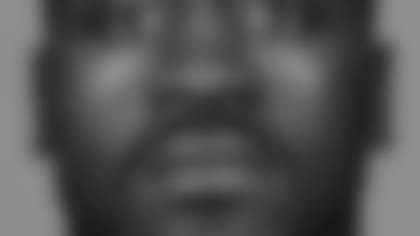 Odom hopes it's not the same for him here like it was in Tennessee during the first four seasons of his career, where he was part of the rotation. He blossomed last year with eight sacks, but he had a hard time getting on the field on third down.
"They had (end) Kyle Vanden Bosch and Albert Haynesworth. I can't say anything bad about those guys," Odom said. "They're great players. Pro Bowlers. I just want to get my shot, too."
Thornton says Odom will, but that he can't rush it or put too much pressure on himself.
"He didn't have shoulder pads on all of training camp," Thornton said. "I know he wants to (do well) facing his old team. I know how that goes. You really have to fight through it with the injury. He's got to get his steps down, things like that. He's coming off an injury and it's going to take awhile.
"He can't put too much pressure on himself. He's not 'The Man.' They brought him in to do a job and I'm sure he'll do it once he gets healthy."
Odom says he's there and that he could play 70 snaps on Sunday. That's why he came to Cincinnati. He enjoyed working mainly on first and second down, but he wanted the kind of action he got Sunday in Baltimore: Third down and nickel packages.
"It's a big down. It can be an advantage to defensive players," he said. "But third and long and the linemen know you're coming ... I need to get into the flow of the game, getting into a rhythm. That's part of the game. I didn't get tired (in the opener)."
Marvin Lewis responded to the conditioning question by giving Frostee Rucker his first NFL start at right end Sunday and was rewarded with Rucker's best pro game. With Odom getting closer and Rucker sitting out of practice Wednesday with a foot injury, it remains to be seen how Lewis works it against the Titans.
But Lewis saw enough to be encouraged about Odom's ability to improve what was the worst pass rush in the league last season.
"It was good for Antwan to get going; we saw some things that showed why we brought him in here," Lewis said. "He was able to show he can rush the passer, and that's a good thing. We'll see this week where we stand on him, lean on him a little more. ... I think the best thing is to see where we are, as our health goes, through the end of the week, and then make some determination about who we'll run out there. Obviously it's an important game for him. He's playing against his old buddies, his old teammates, so that's big. "
Some people knocked the signing, predicting that now Odom isn't around dominant players like Haynesworth ("He's a beast; when his mind is right, he's hard to stop," Odom said) and Vanden Bosch, he won't have as much freedom to roam because blockers will be keyed on him.
"I haven't seen any of that yet," Odom said. "They did their thing, I did my thing. We're all different types of athletes in different ways."
Fisher seemed to indicate in Wednesday's conference call with the Cincinnati media that Odom had a good thing going with a platoon with Travis LaBoy that combined for 14 sacks. He said the Titans would have liked to have re-signed Odom, but Odom is saying he wants to show the Titans what they missed out on.
"When he's healthy, he will live up to expectations," Fisher said. "He's a good run defender, he's got excellent quickness, strike and leverage. He's a very good pass rusher ... he's versatile. He can play in two-point, three-point (stances), he's got great lateral quickness. I'm not surprised (at the money he got). We had obviously hoped to keep him. But we know how those things unfold."
With a 35-year-old pocket passer named Kerry Collins in his sights instead of a frisky rookie getting moved out of the pocket like Joe Flacco, Odom hopes what unfolds Sunday is some of those Titan sacks on the other side.
"We've got to win the one-on-one blocks," said Odom of improving the pass rush. "On third down, pin their ears back and go."