Antwan Odom recorded his first sack as a Bengal Monday when he swooped in from Tennessee to give Cincinnati its first jolt in free agency.
Agent Rich Rosa confirmed the five-year deal Monday evening that borders on $30 million with more than $11 million guaranteed.
The Bengals pursued Odom so aggressively that Rosa said Odom and wife Brooke waited at the Greater Cincinnati Northern Kentucky Airport until the deal was done. The plane, bound for Phoenix and a visit with the Cardinals, left without them as the Odoms turned around to sign the deal and have dinner in Cincinnati before appearing at a 10 a.m. Tuesday news conference at Paul Brown Stadium.
"We love it here. It's a great place to raise kids," said Odom, who has four children. "I like Coach (Marvin) Lewis. He's like Coach (Jeff) Fisher. I like guys who are players' coaches and care about their players. It's a family organization."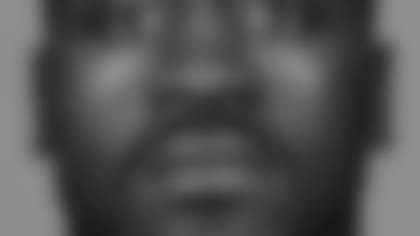 Lewis hopes the 6-5, 274-pound Odom does for him what he did for Fisher last season. Odom rung up eight sacks in his first season as a starter and gives the Bengals another lean and athletic pass-rushing threat opposite left end Robert Geathers.
"We are very excited to add Antwan to our defense," Lewis said in a news release. "We made the defensive line a priority this offseason, and Antwan is a young player who still has a tremendous upside. He has been productive, particularly with his pass pressure last year. He is a fine addition for us."
Along wth the eight sacks, Odom had 44 tackles, led the team in quarterback pressures with 29, and tied for the front seven lead in passes defensed with seven. He played a key role in Tennessee's 16-10 playoff-clinching win on Dec. 30 at Indianapolis, sacking Jim Sorgi twice.
Odom led or tied for the team lead in sacks in five games last season. He helped preserve a 13-10 season-opening win over Jacksonville with a sack of David Garrard late in the fourth quarter.
The move appears to keep the Bengals in a 4-3 defense with Odom ticketed to replace Justin Smith at right end and it helps take the sting out of the trades for defensive tackles Shaun Rogers and Dwayne Robertson that fell through.
"I know Geathers is a good player. I came out with him in the draft," said Odom, a second-rounder out of Alabama in 2004. "I feel like I can play in any scheme. I like a 4-3. It's a good defense to stop the run and you can get to the quarterback without having to use all the blitzes. I feel like I've got a quick, fast first step."
Smith, who started there the past 107 straight games, signed with San Francisco over the weekend. With his eight sacks, the 26-year-old Odom did what Smith hasn't done since 2004 and did twice in seven years.
But Odom had some big help. Odom formed one of the NFL's more potent sack duos opposite Pro Bowler Kyle Vanden Bosch's dozen sacks in a year the Bengals finished last in the NFL in sacks per pass. Plus, Pro Bowl tackle Albert Haynesworth anchored the inside.
The Bengals are banking on the duo of Geathers, who had a career-high 10.5 sacks in 2006, and Odom to have the same kind of production while they continue to hunt for a dominating inside guy. There now appears to be a dearth of them in free agency and on the block, so the Bengals may have to turn to the draft.
They may be able to get advice from Brooke Odom. She's reportedly an avid football follower who likes to watch film with her husband and already had been a big fan of Geathers and defensive tackle Domata Peko.
"The Bengals made them feel welcome," Rosa said. "They felt comfortable there, enjoyed the visit and Antwan is really looking forward to playing for Coach Lewis."
Given the parameters of the Odom deal, it appeared the Bengals consumed about half of what they had allocated to free agency, an estimated $6 million salary cap hit.