Observations off a Pro Bowl week: IN-DUTCH UNCLES:
Of the 29 people that T.J. Houshmandzadeh ended up inviting to Hawaii were two of the proudest in the Greater Los Angeles area Monday night when they arrived back at their home airport.
"You're wearing the right jersey. He had a big day," a man told Anthony Norman, observing the Bengals' No. 84.
"We thought he was going to be MVP," said Norman before giving it away. "He's my nephew."
Norman brought his wife. His brother, Adrian, has a wife that doesn't like football, so he went solo. But both got a chance to spend time with the little guy that grew up watching them follow sports.
"He's become such a nice person," Adrian Norman said as he and Anthony headed to their cars. "You know, the only thing he drinks is his bottled water. You're never going to have to worry about him."
THIRTY SOMETHING: Houshmandzadeh became the first Bengal to have a multi touchdown game in the Pro Bowl at age 30 and four months. Consider that of the top 10 wide receivers in Bengals history when it comes to catches, only three have caught a ball at age 30 or older.
Houshmandzadeh has the most post-30, catching 73 balls after he turned 30 on Sept. 26. Also hanging around long enough were Isaac Curtis and Tim McGee. McGee, though, had to do it on his second stint with the team in 1994.
Chad Johnson, the franchise leader, is still waiting because he didn't turn 30 until the week after this season.
Here's the list of the top 10 if interested:
Johnson 559; Carl Pickens 530, Cris Collinsworth 417; Curtis 416; Houshmandzadeh 415; Darnay Scott 386; Eddie Brown 363; McGee 282; Peter Warrick 264; Chip Myers 218. BROTHERS TALE:
The Bengals really want to sign right tackle Stacy Andrews before free agency gets underway at the end of the month, but it's not the easiest assignment. Not only do the Bengals already have two high-priced tackles in Willie Anderson and Levi Jones, but the Eagles have a huge ally in the free-agent sweepstakes with Andrews' "little brother," Pro Bowl guard Shawn Andrews.
Shawn, like Stacy, heading into his fifth season, could be seen on the beach last week hanging with his brother, older by 18 months. Shawn makes no bones that he'd love to be reunited along the Philadelphia front.
There is always the chance the Bengals could put the franchise tag on Stacy, but they'd have to think hard about putting $10 million on a guy with 16 NFL starts.
CARSON AGAIN: You could make the argument that for the second Pro Bowl in a row Bengals quarterback Carson Palmer was the most influential player.
Even though he wasn't even there this trip. Last year he was Player of the Game. This year his absence was more than conspicuous Sunday in crunch time when the Browns' Derek Anderson couldn't get the ball to his own guys. Never mind Houshmandzadeh or Johnson.
"If we had Carson in the fourth quarter," said Houshmandzadeh of his quarterback, "we would have won. Easy. Game. Set. Match."
Which is just another reason why it's tough to get excited about the Pro Bowl. Yeah, Anderson had a nice year but the gap in sheer talent from the tier below Palmer-Brady-Manning was certainly exposed.
Besides, after watching Anderson throw two huge picks against the Bengals at the end of the first half late last season, you get the sense that in one of the next two Cleveland-Cincinnati games Palmer is going to be playing against Brady Quinn while Anderson watches. If the Bengals made those plays the first time around against Anderson in September, Palmer would have been here.
As usual, former Bengals Pro Bowl quarterback Boomer Esiason said it just right: Any year Palmer doesn't make the Pro Bowl is a year the franchise has taken a step backward.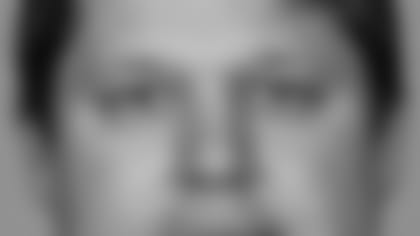 HALL CALL:
Newly elected Pro Football Hall of Fame tackle Gary Zimmerman has played an unnoticed role in Bengals history.
When Bengals offensive line coach Paul Alexander came into the league in the early '90s, he came across Zimmerman's football card. Alexander was stunned to see that the tackle who would end up being voted to the all-80s and all-90s decade teams had his hands down in a picture that showed him pass blocking.
At that time, the rule of thumb was that linemen immediately got into a pass pro stance by putting up their hands in front of their chins like boxers. In fact, a shot of rookie Willie Anderson in the 1996 minicamp shows him doing exactly that.
But the Zimmerman card got Alexander thinking.
"It made me rethink a lot of things about line play," Alexander said.
Bottom line, Alexander decided that the hands have to come down anyway to gain leverage against the defensive lineman's own hands. So why not begin there? And that's how he began to teach it.
Zimmerman, who played 14 seasons with Minnesota and Denver, appeared last weekend in Hawaii with the rest of the Hall's '08 class. He had vaguely heard something about his hands.
"I've got a friend of mine who is a coach and he told me he went to a clinic once and they were talking about that," Zimmerman said. "I didn't think anything of it. I was just trying to survive."
Now it's a part of Alexander's philosophy. He says his linemen's hand technique comes from Zimmerman while their footwork is traced to another Hall of Fame tackle, the Bengals' own Anthony Munoz. CHAD-GATE:
Maybe this is completely absurd, but there was more than one media person covering the Pro Bowl that got the sense Bengals wide receiver Chad Johnson realizes he's coming back to Cincinnati.
Of course, that didn't stop him from making side cracks Sunday after the Pro Bowl. He told a wide-eyed Derek Anderson, "See you at training camp." As he boxed his belongings he was asked where he was sending them and he said, "I'm sending a little piece to Cleveland, a little piece to Indy. All of them. Whoever wants to keep it."
It was all good for a laugh, and he did seem back to his good-natured self. He didn't make any bold statements or shock the world on camera Sunday with any anti-Bengals moves during the game and he didn't seek out any media after the game.
No question, though, the Pro Bowl ended a curious two weeks for him. In a media blitz worthy of Super Tuesday instead of Super Sunday, Johnson told everyone and anyone he wanted out of Cincinnati.
Except one day at the Pro Bowl when he blew off everybody but the NFL Network's Jamie Dukes, resulting in a rambling, almost incoherent interview that would cost him three industrial states if he were running for president.
But by Friday, Johnson was back to his usual self, about the closest he's been to The Old Chad since he cut off the local media in late October. He greeted everyone connected with the Bengals with a hug, and even put his around some to protect them from the aggressive strike force of Pro Bowl security.
"He's with me guys, he's with me," Johnson said.
Plus, he spent some quality time on the Island with his closest mentor, receiver guru Charles Collins, a guy Johnson respects more than any other and greeted him with kisses. After talking to Johnson, Collins is convinced his behavior stems from frustration and that Johnson wants to stay in Cincinnati.